5 Reasons You Should Have an FAQ Page on Your Website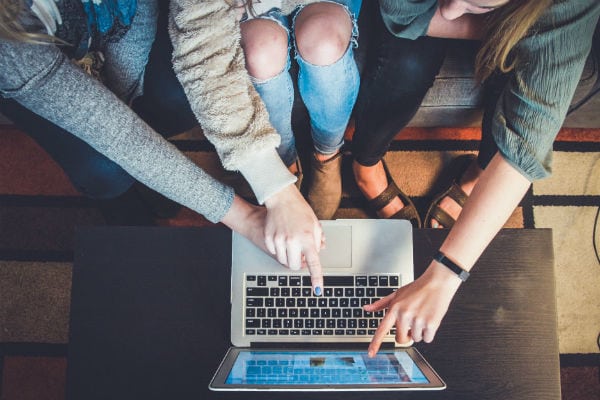 Most small business owners understand the importance of maintaining a dynamic and engaging website – it's a proven way to promote your company and boost sales. But don't sell your site short and leave it without a great Frequently Asked Questions (or FAQ) page. While it might not seem like an awfully important omission, the truth is a carefully crafted FAQ page is a lot more than just a list of questions and answers. Here's a look at several reasons your website, and your small business, can benefit from having a first-rate FAQ page. (See ours for an example.)
Demonstrate your expertise and subtly sell your business
Your website may already have an 'About us' section that spells out your core business idea or mission statement. Reinforce that pitch by weaving similar content into the answers of your FAQ page. Ask and answer a couple of questions that allow you to expound on the defining qualities and features that make your small business unique. Find ways of using the page as a place to promote any state-of-the-art equipment, proprietary process, or service you offer. The ideal FAQ page should subtly stimulate demand by educating customers about your products and building trust in your business while showcasing its superiority.
Alleviate potential customer concerns (at the speed they need)
Shoppers often research online before deciding to buy, and your FAQ page is the perfect place to provide them answers. Another plus: readers can digest the information at their own pace, getting instant answers to quick questions, and concise explanations of more complicated issues (possibly with links to supporting content on your site or elsewhere). Think about the typical exchanges you have with customers when closing a sale, and add those questions to your FAQ page. Make sure your return and exchange policy is on there, too. Address potential inquiries about materials, ingredients, shipping,and compatibility with other products. Ultimately, you want an FAQ page that conveys your credibility, quality, and dependability.
Save on customer support costs
Compile a list of the most common questions you and your staff receive from customers, and make sure they're all answered perfectly on your new FAQ page. Congratulations, you just saved yourself a ton of time answering questions about your store hours and return policy. Want to save even more time? Brainstorm a bunch of potential questions your customers might ask about a whole host of hypothetical problems, both pre-and post-purchase, and add them to the FAQ page, too. Now your customers can get answers at any time of the day or night. The more questions you're able to answer online, the fewer you'll have to handle elsewhere, which could end up saving you a bundle in customer support costs.
Show off your personality
An FAQ page can also be a great place to display a more human side of your small business by finding funny and creative ways to ask and answer the questions. You could present it as conversation, for example, or just add in a few appropriate and family-friendly one-liners. Even if your business deals with serious stuff, there are often amusing ways to bring a light-hearted touch to this section of your site. Still, no matter what line of business you're in, be careful not to get too carried away with the joking around – you don't want to come off as cheeky or insensitive.
Improved SEO
One final reason to give your site a great FAQ page is the impact it has on search engine optimization, or SEO. In a previous blog, we wrote about the importance of SEO and showed how it can help your small business. Your FAQ page (or, better still, pages) should be chock full of important keywords, and packed with the kind of questions people are typing into search engines when looking for similar products and services. Before you write your FAQs, research the keywords and questions search engine users are asking about your business (and its competitors), then integrate those terms and queries into your finished product.