3 Reasons Why Customer Testimonials Are Important for Your Business & How to Get Them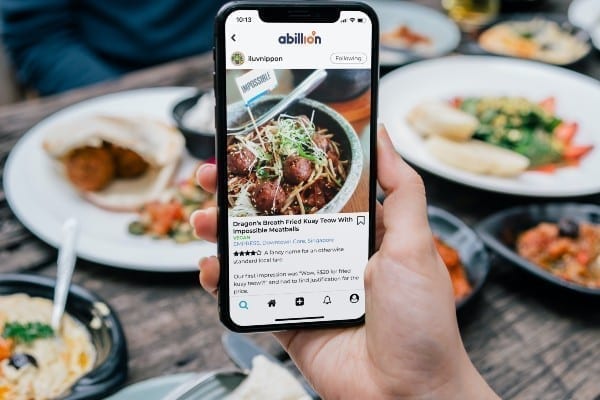 Customer testimonials are extremely valuable for any business to accumulate. Not only can they highlight the positive experiences of existing customers, but they can also provide insight for prospective customers who look online before purchasing a product or service.
Testimonials act as a useful tool for word-of-mouth marketing, which remains a resourceful strategy that small businesses can leverage. Sharing positive insights from your existing customers is extremely influential because 94% of consumers say reading a positive review increases the chances of them engaging with a business.
What differentiates testimonials and reviews is largely the intent behind them. Reviews can be a mixed bag of responses and feedback and are usually collected and posted on third-party sites, such as Google, Facebook, Trip Advisor and Yelp. Testimonials, on the other hand, are written by customers who support a business and its products or services. Businesses can then select certain testimonials to display on their website, which can provide social proof to prospective customers who are researching that industry.
Learn why testimonials are important for your business, and how you can acquire more.
Testimonials Build Credibility & Trust
It's important to remove any ounce of doubt potential customers may have about your business, as they want to feel confident in their purchasing decisions. Testimonials can help with this because customers like themselves are the ones doing the writing, and they have direct experience engaging with your business. This adds a level of credibility to any claim you may make on your website or to the quality of services/products you offer.
Building trust is an important factor in maintaining long-lasting consumer relationships. When prospective customers know that there are others out there who have had positive experiences with your business, they may feel more comfortable going ahead with a purchase. In fact, 79% of consumers say they trust online reviews as much as personal recommendations from friends or family.
Testimonials Help Convert Website Visitors to Customers
First impressions are incredibly important for small businesses. When prospective customers visit your website for the first time, it's important to grab their attention and help make their decision to purchase from your business as easy as possible. Posting testimonials on your website is a great way to achieve this because most consumers are already seeking them out!
In 2020, 87% of consumers read online reviews for a local business, which is a major increase from previous years. This helps fuel the phenomenon of social proof, which occurs when people copy the actions of others in certain situations. In marketing, social proof means that consumers will look at testimonials and recommendations from others that have made similar purchases before going ahead with their own. In fact, a high score or rating is cited as the most important factor amongst online shoppers when deciding on a purchase.
Testimonials Add a Personal Touch
Although businesses' websites must include content about the products or services they offer, it shouldn't be the only thing they tell prospective customers. 96% of consumers are skeptical of brand advertising as it is, so including testimonials on your site provides a chance for customers to learn more about what your business offers, but through a more personal, "customer to customer" format. This allows for a greater emotional connection with your business.
Asking loyal customers to share their opinions about your business through a testimonial not only helps prospective customers connect easier, but it also helps your business build a further connection and greater loyalty with the customers who write them. Testimonials showcase that your business cares about the opinions of your customers, which leads to even greater appreciation.
Ways to Receive Customer Testimonials
Simply asking for a testimonial when a customer expresses to you that they are happy with your product or service is a great first start. Often, happy customers will want to share the great experience they had with your business with others. Be sure to note who your repeat customers are, as they will likely want to advocate for a business that offers great services every time.
It is also important to make the process of leaving a testimonial as easy as possible. Are the majority of your customers active on a certain social platform? Encourage them to leave a testimonial on there and then highlight some of your best reviews on your website. Include links to where they can leave reviews in your electronic communications with them. You can also make a template or form for a customer to fill out, which can help guide them a bit when sharing their opinions.
Note that many sites, such as Google, forbid you from offering incentives in exchange for reviews. Instead, simply ask you most loyal customers to spread the word about your small business. Replying to online reviews is also recommended. Your existing and prospective customers will notice that you value consumer feedback.
Here are some simple ways to generate testimonials:
Add a line in your email signature with links to your Google Business Listing or Facebook page
Add a decal onto your exit door reminding your customers to review you.
Send an email to your database and ask them for a review (include links).
Train your associates to ask for a review after every transaction.
When asking for a review from a satisfied customer, use the phrase "…a great review would really help our business grow". People like to support local businesses.
Include a message on your receipt slips from your POS system.
Write a post on Facebook asking your community to write a review.
Create "leave us a review" cards and hand them out to your customers.
Ask for a Google review from vendors.
Testimonials are invaluable to a small business, and the more your business has, the greater the chance of attaining more customers. If you haven't already, reach out to your regular customers and ask them to share their experience with your business.