What to Know about Shipping Food Across Borders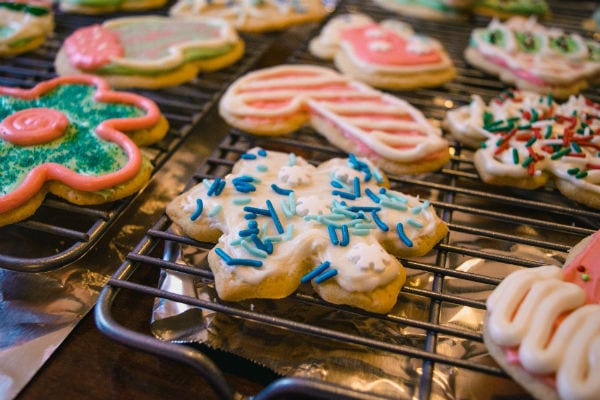 Countless Canadians enjoy sending a taste of home to friends and family living outside the country. Whether it's something from your own kitchen, or a Canadian-only chocolate bar or potato chip flavour, all kinds of delicious treats get packed up for delivery.
If you want to make sure those ketchup chips or cookies make it all the way to the mouths of your loved ones, it's important to know and follow the requirements for shipping food. For instance, food and beverage products can only be shipped to the United States if they're being sent from one individual to another, not by a business or company.
Labeling
Whether the destination is domestic or international, proper labeling is always important when shipping food products. It's absolutely necessary if your package is going to the United States. A full list of ingredients is required for customs clearance, so take a photograph or make a copy of the ingredient list for any purchased food item you plan to ship, or supply your own list for anything homemade.
Besides ingredients, your customs clearance form should also indicate that the item is a gift and is intended only for the personal consumption of the recipient.
Taxes and duties
Bear in mind that the gift exemption to the United States is $100 USD per person. If the contents of your package are valued at more than that amount, the recipient must pay duties and taxes on the full value of the shipment. If the package is being shipped by ground, brokerage fees will also apply. To avoid these fees we recommend using an express service.
FDA clearance
All food and beverage products shipped into the United States must have prior approval from the Food and Drug Administration, or FDA. If you use The UPS Store to ship food to the U.S., no FDA pre-clearance is required. You'll fill out a Parcel Shipping Order (PSO) at one of our locations, and we'll use your input to accurately complete all necessary customs forms. Remember to bring your list of ingredients for this part of the process.
Proper packaging
When shipping food, make sure you use proper packaging to protect the contents from damage or spoiling. Ideally, you want your items to be packed in such a way that they'll be fine no matter whether the box is upright, upside down, or on one end.
Baked goods should be tightly wrapped to maintain freshness, and extra padding should be included with all items to minimize movement inside the box. Use appropriate insulation for any items that require it, and wrap anything that can melt or thaw in watertight plastic. (Here is more advise on shipping baked goods.)
If you're sending something store-bought, make sure the original packaging is intact and has not been tampered with in any way.
Timing matters
In general, it's best to ship food items early in the week – it increases the likelihood of your package reaching its destination before Friday and not getting stuck somewhere over a weekend. If you're sending something perishable, a good rule of thumb is to ship via air service for next day delivery.
For more information about shipping food products, please visit The UPS Store in your neighbourhood. Our trained staff will work with you to ensure your gifts will be correctly packed and labeled to arrive safely and on time.