What's an Alternative Delivery Location and How Does It Benefit Businesses and Customers?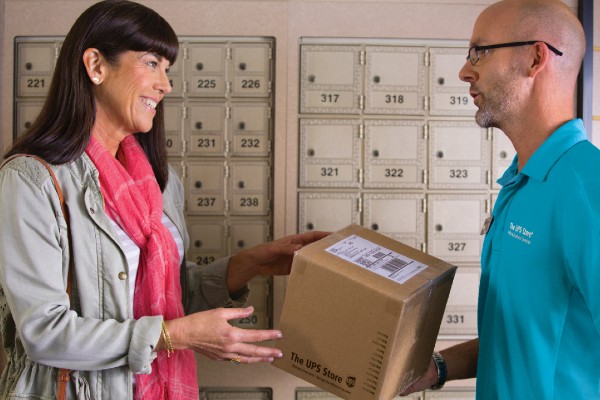 Concurrent with the rise of online shopping we have seen over the last few years, has been the rise in "porch piracy". This refers to an incident in which an individual steals a package that has been left unattended near the main area of a residence, such as a porch, before the intended recipient can retrieve it. Statistics on this type of theft are likely underreported since many major online retailers will often refund or replace an item to the affected customer. However, according to a survey by Finder, 23% of Canadians surveyed have had a package stolen, with the average value of the stolen theft coming in around $113. Most thefts occur when no one is home and peak during the Christmas holiday season.
When businesses ship orders to their customers, they want their packages to be received without disruption. A prolonged shipping delay or the recipient not receiving their order at all could result in negative customer feedback. This is something most small businesses cannot afford, especially if the customer posts a negative review that discourages others from engaging with the business. So, how can small businesses help ensure that their customers receive their orders without frustration? A method that has increased in popularity over the past couple of years is the utilization of an alternative delivery location. Through this method, customers visit a nearby designated location to retrieve their package, rather than having it shipped to their home or place of business and run the risk of loss due to theft, or even to inclement weather.
How do alternative delivery locations work for customers?
For the customer, alternate delivery options offer a safer delivery point for their packages. Once the package has been successfully delivered to that alternate pick-up location, the customer can pick up their package at a time convenient to them. In that time between delivery to the alternate location and pick up, the customer can be secure with the knowledge that their item has been safely stored either in a secure area accessible only by employees of the pick-up location or in a secured locker.
A couple of examples of customer-driven alternative delivery location options include:
Work with the courier directly and redirect their package to a preferred designated pick up location. This option can be utilized once the package is in transit and a tracking number is available for the package.
Set up an alternate shipping address with a business who will accept your items for you, such as at The UPS Store. In this case the customer would input the alternate address for as the shipping address at the time of order. It is important to note that a PO Box number with the Post Office will not work as a solution for this need as Canada Post does not accept deliveries from private courier companies.
How do Alternate Delivery Locations work for small businesses?
Over the past few years, click-and-collect services have skyrocketed as it offered a safe and convenient model allowing consumers can make purchases online and pick them up either at a physical store, such as through curbside pick-up, or via a pick-up location. Along the same lines, BOPA (which stands for Buy Online, Pickup Anywhere), focuses on the use of alternative delivery locations and Pick-Up and Drop-Off points and follows a similar methodology as click-and-collect.
What are the benefits of alternative delivery locations?
Convenience –
From a customer perspective, convenience is one of the top benefits of selecting an alternative delivery location to pick up packages. Selecting an alternative delivery location from the jump allows the customer to select the location where the package will go, and they can go on their own time (or within the number of days the location will hold the package), eliminating the risk of them missing their at-home delivery.
Security –
Packages delivered to a front door or front desk of an apartment are unfortunately not always the most secure, as it leaves the items vulnerable to theft and to damage due to inclement weather. When packages are delivered to an alternative delivery location, there is an extra layer of security because the package is held in a secure locker or a staffed-supervised location that requires the recipient to show forms of identification before getting the packages.
It can give peace of mind to business owners that not only the customer will receive their items but that the package can sit securely in one location for a period of time until it is retrieved. Same thing for customers; knowing it is stowed away until pick-up time and not sitting unsecured on a doorstep can be a relief.  It can also offer a consistently positive customer experience, which will increase their loyalty to the business.
Lower last-mile delivery costs by avoiding residential delivery surcharges –
While picking up a package from an alternative delivery location is usually at no cost to the customer (other than any associated shipping costs), the cost-saving benefits of this delivery method reside more on the business owner's side. It has been reported that more than 53% of total shipping costs are attributed to last-mile delivery, and this causes many businesses to carry high overhead costs. The more packages that need to be delivered to unique destinations, the more complex the delivery routes become, and this results in additional costs for the business. With alternative delivery locations, businesses can select one or several different locations to act as the designated pick-up spot, which results in fewer delivery stops and fewer associated costs.
Who uses alternative delivery locations?
According to research on alternative delivery locations, those who receive more packages are less likely to use an alternative delivery location. However, younger individuals and those who receive higher salaries are more likely to. Meanwhile, it was reported that those living in apartments and older individuals, while still willing to use an alternative delivery location, are less likely to want to travel more than two blocks from where they live.
As well, if given the opportunity, 1 in 5 online shoppers say they would choose a BOPA (Buy Online, Pickup Anywhere), service to collect their packages. Meanwhile, 15% report that this method adds a level of security, while the same amount says it is much more convenient.
Alternative delivery solutions with The UPS Store
Are you looking for an alternate delivery location for safe delivery of your personal packages? Consider a mailbox rental at The UPS Store near you. Our mailing addresses offer you a true street address, ensuring that all packages from all couriers can be accepted on your behalf then safely stored until you are ready to pick them up. Contact The UPS Store location nearest you to get started.
For businesses, consider our Corporate Retail Solutions Alternate Delivery Location program, through which a shipment may be directed to a designated The UPS Store® location rather than to the recipient's primary residence or place of business. The recipient can then pick up the package at a time that is convenient, assured that their shipment is safe and secure until that time.
This is an ideal solution if you have a mobile workforce or technicians that need to receive packages while they are on the road. It is also an excellent way for your customers to securely receive packages from you. This service is available to CRS clients through a contractual agreement. Learn more about our ADL and other CRS  programs by clicking here.