Top 7 Podcasts for Small Business Owners to Listen to This Fall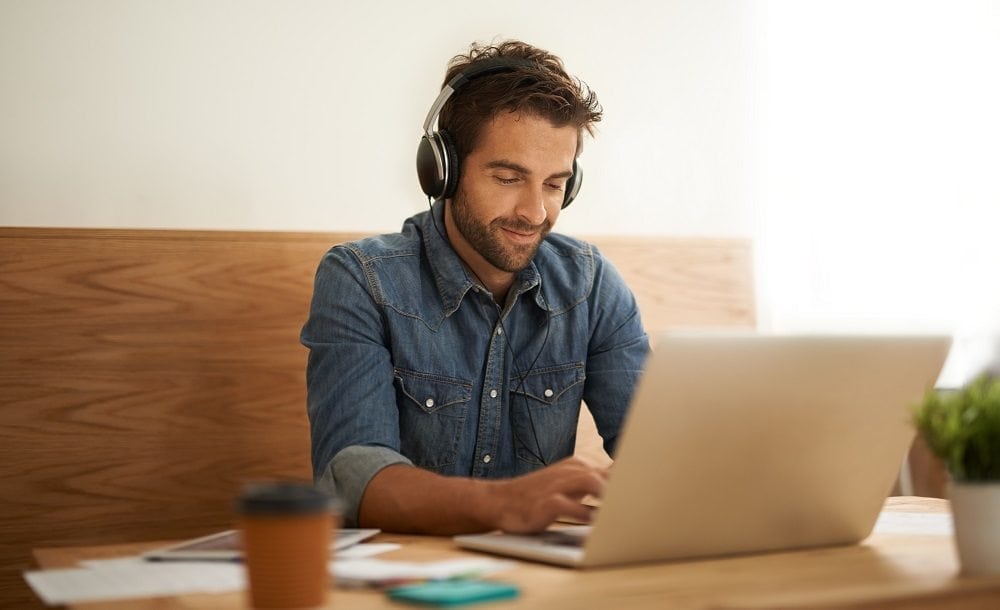 Small business owners can always benefit from being engaged, informed and up-to-date, but staying abreast of dozens of new ideas and exciting developments isn't easy when you spend so many hours keeping your business running smoothly. The solution? Fit a podcast into your routine. Whether you listen while cooking, commuting or working out, there's always time to inject some education and inspiration into your day.
Overwhelmed by the choices and struggling to select a good show? Perhaps you already listen to a few podcasts and are looking for a new voice? Pick one of these seven excellent business podcasts to awaken your ears and freshen up your outlook this fall.
The Boiling Point: https://www.facebook.com/boilingpointpodcast/
This weekly download from Atlantic Canada bills itself as "a podcast for the ever-evolving entrepreneur and forward-thinking movement pioneer.' Its hosts are Greg Hemmings, an entrepreneur and filmmaker, and Dave Veale, an experienced executive coach. By soliciting stories and advice from veterans of the small business world, their podcast aims to inspire listeners to achieve more in their career, and their life.
Mixergy: Startup Stories: https://itunes.apple.com/ca/podcast/mixergy-startup-stories-1000-entrepreneurs-businesses/id348690336?mt=2
Routinely praised for its ability to sow the seeds of exciting new ideas in the minds of its many listeners, Mixergy boasts hundreds of episodes featuring illuminating interviews with accomplished entrepreneurs. Guests share engaging stories about the many challenges of the small business world, and what it takes to get to the top. Several past interviews have been grouped together to form complete courses on a wide range of subjects, such as starting a business, how to attract investment, and more.
Jocko Podcast: http://jockopodcast2.com/
Hosted by retired Navy SEAL Jocko Willink, who earned multiple medals for his service in the Iraq War, this popular and persuasive podcast delivers the kind of straight talk about leadership, work ethic, and discipline you'd expect from a decorated soldier. The focus goes beyond business and leadership issues to include inspirational encouragement about the value and benefits of physical fitness. It's like combining a battle-tested life coach with an eloquent, enthusiastic drill sergeant.
Entrepreneurs on Fire: https://www.eofire.com/podcast/
Ideal for young small business owners in need of new perspective, this award-winning, laid-back podcast hosted by John Lee Dumas features daily interviews with exceptional entrepreneurs. EOFire's guests dig deep into the experiences and decisions that helped them take their business to the next level. Listen to their stories and be inspired to realize your own dreams of success.
Being Boss: https://beingboss.club/category/podcast
A podcast aimed at improving the mindset, habits, tactics, and lifestyle of creative entrepreneurs, this show is co-hosted by female duo Emily Thompson and Kathleen Shannon. Their show espouses being unapologetically true to oneself, pursuing a passion, and paying attention to specific 'boss' habits and behaviours. Encouraging, empowering, and motivating, it's full of helpful, relevant advice for anyone who wants to get more out of their business or career.
Mostly Money: https://itunes.apple.com/ca/podcast/mostly-money-with-preet-banerjee/id523360095?mt=2
Hosted by Preet Banerjee, longtime personal finance columnist for The Globe and Mail, this lighthearted, amusing (and occasionally profane) podcast tackles personal finance, business issues, and a wide range of other subjects. Informative interviews and educational segments provide valuable insights on starting a business, marketing, and management issues.
The Tim Ferriss Show: https://tim.blog/podcast/
The top-ranked business podcast on iTunes is hosted by best-selling American author Tim Ferriss. A self-proclaimed 'human guinea pig,' he's also known as the 'Oprah of Audio.'  Ferriss' award-winning, influential show features fascinating interviews with a wide range of leading world-class thinkers and doers, all of whom share valuable tips, tricks, life hacks and other actionable advice. Sit down with the best minds in the world and get ready to learn.