Top 10 Productivity Mobile Apps for Small Business Owners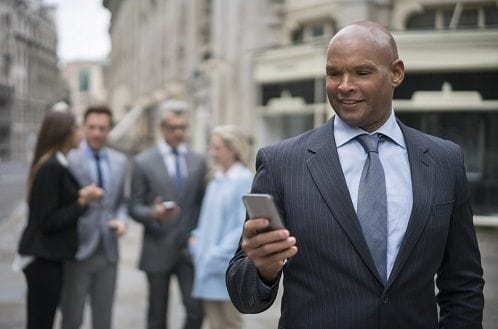 As a small business owner, you often have to be everywhere at once, trying to take care of dozens of important details and decisions. It can be easier to stay on top of your tasks with the help of these 10 mobile productivity apps. Depending on the type of small business you run, there's something here that will help you make the most of all that time on the go.
Hootsuite
Is your small business posting on various social media sites? Good for you. Make managing it all easier with Hootsuite, which lets you run accounts from multiple channels in one central location. Schedule posts in advance, if you like, and see what's performing well by checking your analytics.
UberConference
Widely hailed as one of the best conference call apps out there, UberConference lets you set up and host calls straight from your smartphone. Share files with participants, record calls to review later and integrate your social media accounts with this handy tool, which also shows you who has joined your call, and who is speaking at any time.
Evernote
Stay on top of lists, tasks, meetings, notes and any kind of document you can think of with Evernote, which syncs all your saved stuff across multiple devices. Use it to record and share audio files of meetings, track your to-do list, and centralize files for later reference.
HireVue
Finding good staff is an essential part of running a successful small business. Unfortunately, it's also time consuming. Your schedule doesn't allow for candidates who look good on paper but don't fit the culture in person, so use HireVue to make screening more convenient. You submit prepared questions to potential hires, and they return video answers you can screen at your leisure and share with other staff. Find someone you like? HireVue also does live video interviews.
Square
How much would your business benefit if customers could make credit and debit card purchases pretty much wherever you are? If a flexible solution like that would suit your small business, get Square, the card-reading cash register app that plugs into your phone or tablet. Besides payments, the app also offers tracking for inventory and analytics.
Expensify
Business travel expenses might not be anyone's idea of a good time, but it's still important. Streamline the process with Expensify, which lets you take photos of your receipts and manage things while you're still on the move. The app's SmartScan feature reads receipts, eliminating the need for manual entry of expense claims.
IFTT
The name means 'If this, then that,' but those few simple words can be applied in a whole host of different time-saving, helpful ways. Use it to track sales and social media interactions, stay on top of schedules, contacts, voicemail and email, as well as many other useful IFTT 'recipes.'
EasilyDo
This personal assistant app saves time by automating simple tasks such as sending arrival alert texts when you leave places, staying on top of important events for your social media connections and streamlining your contacts. It keeps you informed of travel, traffic, and weather updates, as well as reminding you of important emails, deliveries and upcoming calendar events.
Freedom
Got an important project or big deadline and don't want to be distracted by meetings, social media, surfing the web, or incoming emails? Try Freedom, one of several blocking apps that temporarily disable access to time-sucking apps and help you focus on the job at hand.
Stand Up
Consider trying to improve productivity by taking regular breaks. As a hard-working small business owner, it's important not to burn out. But when tasks pile up, you might be tempted to try and power through, ending up totally drained. Sometimes, it's better to stop and recharge before getting back at it with renewed clarity and concentration. Some apps help you rest your eyes, others remind you to get a drink of water. Stand Up reminds you to get out of your seat and take a walk every now and then, getting your blood moving and helping to prevent repetitive strain injuries.