Three Tips to Optimize your Google My Business Page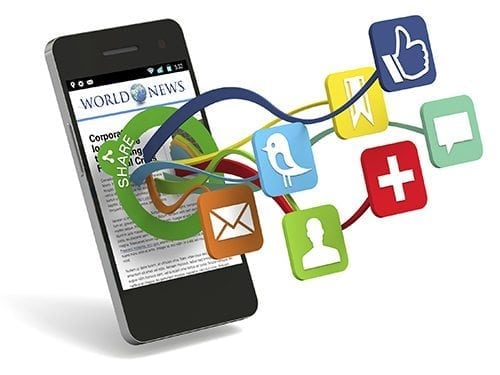 Of the many different social networks out there, Google+ doesn't always generate the same amount of excitement and engagement as some of others. Even so, more than 300 million people have created profiles on the fast-growing network. And while not everyone actually uses Google+, there's one thing pretty much everyone does do every day: rely on the internet giant as their go-to search engine.
That's why intelligent small business owners can't afford to overlook Google My Business (previous called Google Place or Google Local) when working on their social media strategy. Sure, your Facebook, Twitter and Instagram pages might generate more direct interaction with followers and customers. But every time someone does a search for your business, or looks for something like you in their neighbourhood, they're likely to find a link to your Google My Business page. It's essentially the most comprehensive business directory ever built, and it doesn't cost a dime to join. So don't let all those searchers down, and follow these three tips to make sure your Google My Business presence is something to be proud of.
Make it detailed, accurate and dynamic
Google may have automatically set up a page for your business, which you'll need to claim, or you may need to create one. It sounds simple and straightforward, but one of the best ways to get the most out of your Google My Business listing is to fill out all the information. Include your business name and complete contact details, including address and telephone number, as well as opening hours, links to your business website and other social media pages. Google's algorithm places a high value on fully completed listings, so making sure you've entered everything will help improve your ranking in search results. Plus, adding your address will automatically create a Google map showing everyone where to find you.
Beyond the basic information, go the extra mile and add a tagline and brief introduction or description of your business, making sure to include a few relevant keywords and search terms. It doesn't have to be too long – just a few sentences to tell searchers who you are and what you do. Finally, upload at least one photo, the best choice being your business logo. Add more pictures and videos, if you've got them, to give your page an added dose of dynamism.
Build your content, and your community
At least once a month, and more often if you can manage, add something new to your Google My Business listing. it could be as easy as uploading a new image, posting an update about your business' latest achievement or linking to a relevant news article. Try to drive traffic to your Google+ page by adding a link from your business' website and connecting your YouTube channel, if you have one. Take advantage of the built-in tools on Google+ to build engagement with fellow users – you can add people to your circles, join communities of like-minded folks and participate in hangouts, which are like video chat sessions or presentations. Whenever you add content to your page, include hashtags to help increase its visibility – popular posts will show up in the network's 'What's Hot' section. Also, make sure to cross-promote that content on your other social media sites, driving traffic back to your Google+ page.
Encourage people to leave reviews
Another thing Google values when it comes to ranking search results is customer reviews. While you can't control everything that's written about your business, you can encourage satisfied customers to share their good experiences by posting a positive review. Ask them in person, or post a request for reviews on one of your other social media channels. Even if you do end up with a few unflattering comments, don't be overly alarmed: when it comes to determining your place in the rankings, the total number of reviews is more important than their tone. Having said that, ignore the temptation, should you have it, to post a bunch of fake reviews in order to boost your numbers – it's a surefire way to tick off Google and torpedo your position in their search rankings.