5 Ways Small Businesses Can Improve Customer Service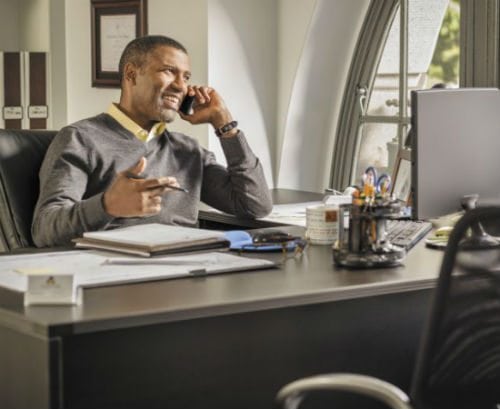 Excellent customer care is important for any brand, but small businesses in particular have a unique opportunity to foster personal relationships with their clients and distinguish themselves from the competition. Making customers feel like they are being heard and respected can increase both customer retention and acquisition.
Delivering excellent customer service does not require large teams or resources. Here are five tips to ensure your small business excels at client care.
Do a Customer Service Audit
Before you can improve your customer service, it's essential to know how you're currently performing. Monitor how your employees are presently handling client issues. Even better, ask a friend to call or email your business with a service complaint or question and watch how your staff responds. Once you realize where the pain points are, you can work to improve them. Ask your staff for suggestions to engage them in the process.
Solicit Customer Opinions
Another way to evaluate your customer service performance is to ask your customers.  Soliciting feedback about your clients' experiences with your business will let you know how you compare to the competition and reveal areas that need improvement. Also, having an ongoing dialogue with your customers can create brand advocates by making them feel important and heard.
Create a Customer Service Policy
Compiling and distributing client care guidelines to your team will ensure a consistent customer experience. Are there certain questions or issues that come up regularly? Consider creating a standard template of responses so your team can reply immediately. For unique issues, implement an escalation strategy so your employees know who to reach out to for a quick solution. Develop a maximum wait time schedule, ensuring customer emails, phone calls and social media comments are responded to within a set period of time.
Create Different Points of Access
Not all customer care issues can be dealt with face-to-face at your small business' physical location. Try to offer your customers a variety of ways to contact you, whether it's through a phone number, email address, social media channel or online forum. Offering multiple touch points makes it convenient and easy for your customers to reach out to you. However, be aware of the time and resources required to continually monitor whichever communications channels you have implemented.
Remember That the Customer Is Always Right
There's a reason this old adage still exists. Customers must be treated with respect, even if their approach is hostile. Try to immediately diffuse any tension by acknowledging that they are unhappy, demonstrating empathy, and expressing a commitment to make it right ("I know this is frustrating, but I'm going to do everything I can to rectify the situation.") Remember to not take it personally. Instead, focus on the root of their issue and determine the best way to quickly resolve it.
Excellent customer service means being able to listen, think fast and take immediate action in order to turn a disgruntled client into a satisfied one. Since repeat business is one of the most cost-effective forms of customer acquisition, creating a plan to ensure your clients are happy makes good business sense.