How Small Businesses Can Mitigate Costs During Slowdowns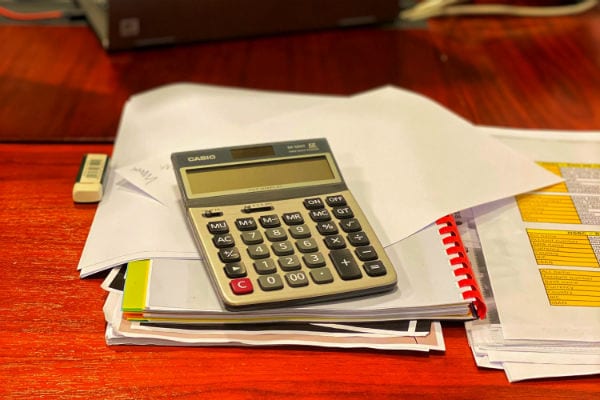 COVID-19 has made a huge impact on small businesses and their bottom line. A recent CIBC study found that 81 percent Canadian small business owners say the pandemic has negatively impacted their operations, and 32 percent worry about the viability of their business over the next year. Even though stores are beginning to reopen, many companies are experiencing reduced foot traffic and sales, making it essential for small businesses to mitigate costs.
With the continued uncertainty surrounding today's economy, even the smallest increase in revenue or reduction in expenses can impact your businesses' profitability. Here are some tips for small business owners attempting to navigate the financial challenges brought on by COVID-19.
Have a Clear Understanding of Your Cash Flow
Your profit and loss (P&L) statement may indicate that your business is profitable, but you must also take your cash flow into account. Your P&L may be counting invoices that haven't actually been paid yet, while disregarding upcoming expenses. Look closely at how much cash you have on hand, and track/project your cash flow monthly during times of economic uncertainty. Forecasting your cash flow will help you determine if you need financing or loans.
Reduce Costs Wherever Possible
You should always be looking for ways to cut your production or operating costs and optimize your resources. Be diligent about tracking your expenses and measuring the operational efficiency of your company, and be ready to quickly adjust if necessary. Take full advantage of any government or lender incentives that are available like rent relief, payment deferrals, wage subsidies, interest-free loans and more.
Watch Your Inventory Closely
Having too much inventory on hand ties up cash you might otherwise need. Review your inventory and see if there is anything that can be done to reduce your costs without impacting the quality of your goods and services. You may be able to find the same items at better prices elsewhere if you shop around for other suppliers. You may also consider changes to your supply chain like drop shipping to reduce your warehouse and shipping costs.
Make Payments Easier
Not only should you invoice customers quickly to avoid delays with payments, you should also make transactions incredibly easy. The more convenient you make it for customers to pay you, the faster they will. Consumers have quickly adapted to online shopping during COVID-19, and shopping habits have been forever transformed. They now expect contactless transactions via debit, PayPal, credit cards or preauthorized automatic payments. Though these payment methods may incur fees, they'll allow you to receive immediate payment instead of waiting for a cheque to be processed by a bank.
Win Your Competitor's Customers
Continue to work on growing your customer base even during these times on uncertainty. Offer your customers some sort of deal or incentive that will draw them to your business vs. your competition. Review what deals your competitors are providing and their advertising strategies. See what's working for them and determine how you can offer better products, services or customer experiences at your own business.
Now more than ever it's important to evaluate your business strategies, goals and finances to plan for a future of profitability.