How to reduce email clutter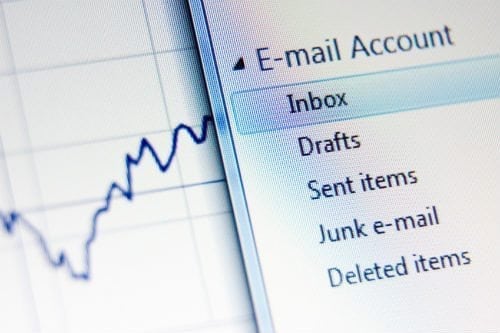 Do you ever feel like you're drowning in excess email? Does your productivity plummet every time you open up your inbox? You're not alone: studies have shown that email management takes up a huge portion of work time for many business professionals, and is often more of an annoying distraction than helpful convenience.
So, what's to be done about the deluge? Email isn't going away. But by putting a few tips, tricks and apps to work, you can clean up a lot of the clutter and improve your email experience.
Keep templates of common message
If you find yourself sending similar messages to clients and contacts with regularity, save time by keeping some boilerplate copy handy for quick cutting and pasting. Or, if you use Gmail, turn on a feature called 'canned responses' that lets you to choose among several saved files for whatever email the situation requires.
Make time to talk
Instead of sending an email to someone who sits a few desks away, why not drop by for a quick chat? Some conversations go better in person than through an exchange of emails. That's especially true with touchy subjects, where it's not always easy for everyone to express the proper tone and feeling with their words. If your contact person is in another city or country, try connecting via video using an application like Skype. Taking the time for brief face-to-face chats cuts down on email volume and can help boost collaboration.
Maintain a filing system
Organize email build-up by creating folders for each of your tasks, projects, clients and contacts. Maintain a folder called 'Things to do' or 'Follow up' to help stay on top of time-sensitive projects. You can use subfolders within broader subjects to break it all down even further. That way, when you're trying to retrieve information, it'll be much easier to track down.
Turn emails into IMs
Instant messaging brings a sense of urgency to a conversation, and is a useful alternative to email for brief, pointed conversations, especially when you're looking for a quick reply but would still like to have a record of the conversation. Download a chat program such as Gtalk, Pidgin or imo and get your staff trading IM's instead of emails.
Filter your inbox
Use filters to automate your filing system and divert messages into specific folders as soon they arrive (or get sent). Filters are also great for sending unwanted emails straight into the trash. If a certain sender or keyword is destined for your trash bin, set up a filter to send it there without ever bothering you.
Auto archive your records
We all get email that contains important information but doesn't need our immediate attention, such as a record of an online purchase or financial transaction. You can set up filters to auto archive such messages, marking them as read and skipping them past your new mail. That way, they'll always be there for reference if needed, but won't distract you when they arrive.
Put a social network to work
A business-focused social network can become a communication hub for project management teams, with easy file sharing and messaging among groups replacing chain after chain of emails piling up in your inbox. Yammer offers a free basic enterprise social network that anyone can try.
Use an app to manage your inbox
There are several products that can streamline the daily flow of messages into your email, such as Sanebox, Google Inbox, CloudMagic, Boxer, Evomail and Mailbox. Some of these apps work to keep down the clutter by learning what kinds of messages you commonly delete and filtering unimportant email into separate folders for later viewing. If you're accessing email on a mobile device, they also let you sort messages using simple gestures and connect with a range of different social networks.
Lead by example
Build a better email environment in your office by being a shining example of email behaviour to your employees. Try to talk to people whenever possible. Keep your emails short and easy to both understand and act upon. Most of all, send them sparingly: don't spam your staff with messages that get in the way of work.