Most Profitable Small Business Industries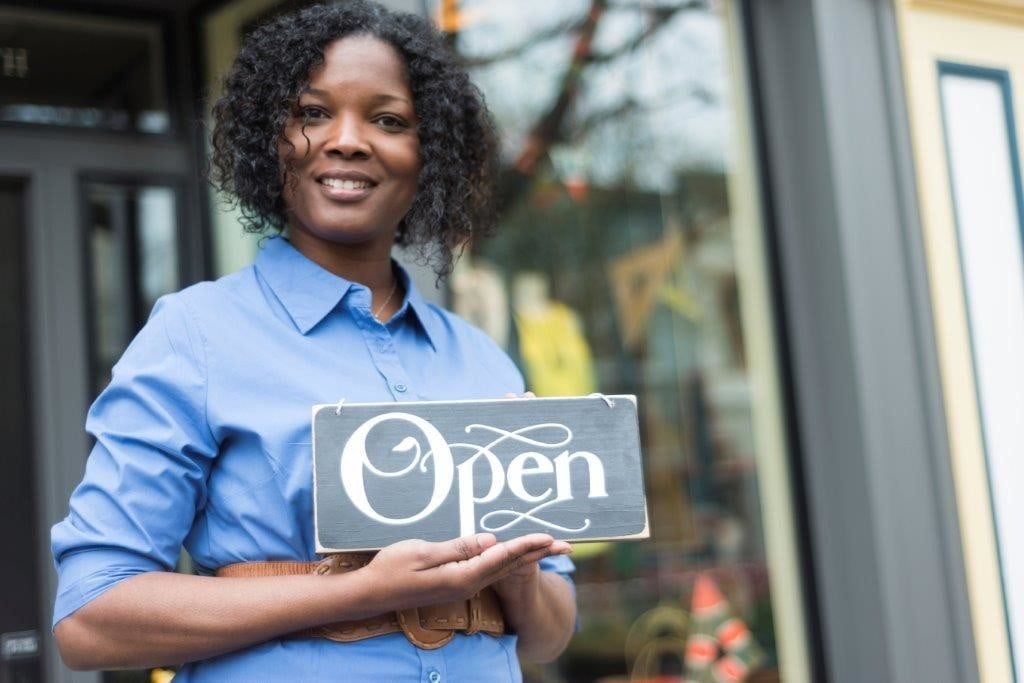 The choices you make when starting a small business will help determine its chances of future success. No choice is more important, however, than the most fundamental decision of them all: what kind of business you intend to start.
Your skills, training, interests and aptitude should all play a role in picking the right field to enter. But profitability is an important consideration, too. If you're thinking of launching a small business, or want to train for a new, self-employed career, perhaps one of these profitable choices will pay off for you.
Accounting and Tax Preparation
You need proper training and certification to work as an accountant, but it can be a lucrative business with high profit margins. Accountants don't face high costs for inventory and equipment, and tend to generate steady business through repeat customers who return for the same services year after year. Overhead costs can be reduced by working from a home office location, as long as the size of the business permits it.
Self-storage and junk removal
Whether it's our consumer culture and robust purchasing power, or just many years of general accumulation, a whole lot of people have a little too much stuff on their hands. Many are getting their excess items out of sight and out of mind by putting them in rented storage facilities, or paying someone to haul it all away. Initial profits in the storage business will be affected by high start-up costs, namely the price of acquiring the real estate, but operating costs are kept low because the service you provide is simply vacant space. Junk removal won't cost as much to get started if you're going it alone, although you may wish to sign up for a franchise and get instant name recognition in what's becoming a crowded market for trash haulers and recyclers.
Yoga and Pilates
Health and fitness never go out of style, even if the ways people pursue them change from time to time. One wellness trend that seems to have serious staying power is yoga and Pilates instruction, which has grown to become a multi-billion dollar a year industry in North America, with higher sales forecast for the years ahead. Yoga has widespread appeal because there are many types and styles to try, and the activity is suitable and accessible to a wide range of age groups. Operating costs for bricks and mortar studios can be high, as is competition with local options, including health clubs and gyms. Profits can be boosted through on-site or online sales of clothing and accessories.
Senior Mobility and Care
Our sizeable population of aging baby boomers represents a serious profit opportunity for small businesses who tailor their products and services to fit that lucrative market. Whether it's the sale of mobility aids, such as walkers, wheelchairs and scooters, to catering, assisted living, or in-home care, there are many ways to provide valuable, high-demand services to senior citizens.
Translation services
If you've got a love for languages, it could be your ticket to business profits. The rise of e-commerce has led to major growth in the amount of global interaction between buyers and sellers, many of whom don't speak the same language. If you can help them understand each other and communicate better, everyone's business will be better off. While overhead costs are typically low in the translation business, with remote work often possible, competition tends to be high, and is growing as free online translation services improve in accuracy and popularity. Even so, specialized business translations are likely to be performed manually for some time, meaning this business idea isn't about to stop producing profits.
Looking for franchise opportunities in Canada? The UPS Store offers franchise business opportunities that can make a difference in your community as well as your life. With more than 360 locations across the country, we've learned what works and want to share that knowledge with you. The UPS Store may be your opportunity to be your own boss. Learn more: https://www.theupsstore.ca/franchising/opportunities/