A Dedicated Mailing Address Makes Sense for Small Businesses, Including Yours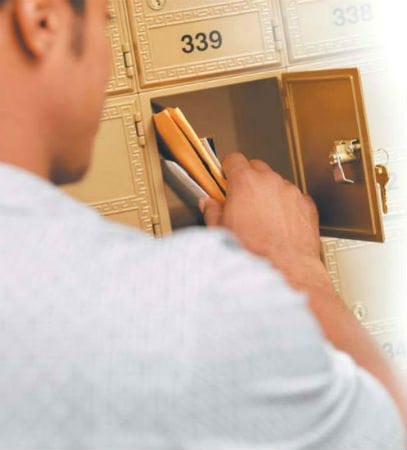 Many new and small businesses are based out of the home, and many business owners use their home addresses as their business mailing address. The decision to run a business out of a home is often based on efficiency and cost; leasing an outside office requires capital. You may be the sole employee, or your services may have you visiting clients offsite without requiring them to come to your location. This is particularly true of freelance graphic designers, photographers or contractors.
Even so, there are many advantages to having a separate, dedicated mailing address for your home-based business. Consider the following.
Do You Want Potential Customers Knowing Where You and Your Family Live?
74 per cent of Canadians reported that they search online to compare goods and services before committing to a purchase, according to CIRA. Whether they find your small business on Google, Facebook, Yelp or an online directory site, consider how much personal information you want exposed. Do you want your home address displayed so publically? When you rent a private mailbox for your business, you can keep your home office address unpublished.
Does Your Business Address Need An Image Upgrade?
For some businesses, a mailing address on a recognizable street can create the perception of a larger business presence, or a more professional image for your home-based business. Not only will you avoid sales people and prospective clients showing up at your house, but a business address lends your home-based company an additional level of professionalism.
Are You Wasting Time Waiting For Deliveries?
When running a small business, every minute is precious and you don't always have time to wait for delivery, leaving items exposed on your front step. Look for a business mailbox at a provider that offers you a true street address and suite number, like the mailbox rentals available at The UPS Store. With that type of service, your packages can be received, signed for and stored securely until you are ready to pick them up. Some providers will even call you when your packages arrive.
Are You Being Limited by a P.O. Box?
Major courier companies such as UPS or FedEx will not deliver to a P.O. box, particularly if a signature is required. If you receive frequent deliveries, it may make sense to rent a business mailbox as your shipping address. This may be particularly helpful if you run an online business, where return shipments may be a regular occurrence. Also, P.O. boxes limit your visibility in Google Places, which does not count them as physical locations but will allow addresses listed with suites. It's important to be easily found on Google, as customers are increasingly using the Internet to find and research companies.
Do You Travel Often Or Are Out Of the Country For Long Periods Of Time?
The digital age offers the opportunity to run your business from anywhere. If you travel often, a mailbox rental can offer you a physical address in your absence. You can be reassured that that your mail and packages are being held for you until your return. Mail forwarding services can even be arranged for your longer trips, allowing your mail to be sent to your temporary home-away-from-home.
Do You Move Often?
Even if your home address changes, your business address doesn't have to. You can have a consistent, long term business address without interrupting your customers' communications during a personal move.
Are You Concerned About Identity Theft or Loss?
Unattended mail can easily go missing or leave you vulnerable to mail theft. Keep your important documents, bills and cheques safe with a mailbox rental that offers secure receipt storage of your mail. Your mailbox provider may even offer after-hours access to your mail in a locked, gated environment.  A business mailbox address can also offer clear separation between your business documents and household documents, allowing an additional layer of separation between your personal and business documents.
Are You Running a Not-For-Profit or Charity?
Charities may want to consider a mailbox rental, especially if they are staffed by rotating volunteers. A business mailbox offers a consistent address for donations and donor communications. Access to the mailbox can easily be transitioned in case of a change in staff or volunteers.
The UPS Store offers mailbox rentals, mail forwarding and package or parcel receiving at a real street address. Learn more.