Knowing When to Expand Your Small Business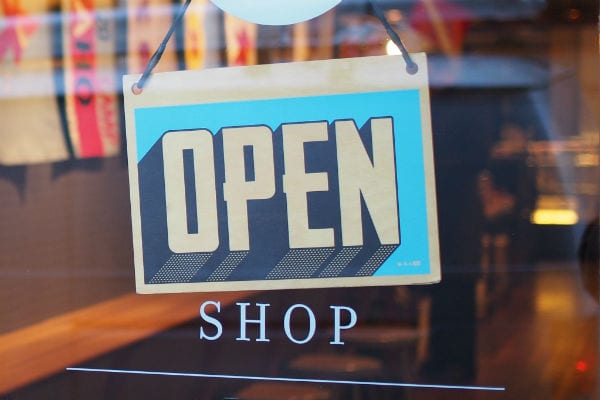 The decision to expand your small business can be an exciting yet understandably intimidating prospect, especially since it can raise the question—is now the right time? While there is no universal path or "secret formula" that will automatically lead small business owners to expansion, there are some determining factors that can help you determine if this is the right decision for your small business at this time.
Customer demand
Consider your current customer base: do you cater more to a niche group, or do you have a diverse range of customers? Understanding who your customers are and whether there are more customers to reach or untapped markets within your industry to explore can help you determine if expanding is worth the time and money. In other words, if you don't see large-scale customer demand for your products/services or avenues that you could venture to reach more customers, sticking with the scale of your business now may be best.
It can also be important to consider whether you've had customer demand for a while now but you're just unable to keep up, as this can be a clear indicator that it's time to expand. Observe the demand and see if it has been on an upward trajectory over an extended period of time, as this can provide some reassurance that the demand is reliable and can be carried with you when you expand.
Industry demand
Determining the future projections of your industry can be a persuasive factor in whether you should expand. After all, you likely do not want to spend time and money expanding into an industry that is shrinking. While your small business may be performing well now after reaching a target market for your products/services, expanding into your industry that won't be as receptive in a few years may not be the best move. This can be especially true if your small business cannot integrate other more successful revenue streams that skew positive future data in your current market or others.
Can properly scale business operations
Running your daily operations at a small business level will likely differ from that of a larger scale. However, it is important to consider whether you and your team can perform business functions at an optimal level now, in your current state. Are there some gaps or areas currently causing any concern regarding how you operate your business? If so, expanding your business may exacerbate these issues. With more variables to consider that come with widening your scope, such as increased production time and a larger customer base, it is important to have your business operations solidified before expanding.
To determine if you could adequately scale your business operations, you may want to look at how you currently run your inventory system—could you manage more stock? Another aspect could be your customer service practices—what would that look like if you had significantly more customers to manage? Feeling confident to expand can start with feeling confident in the way you currently run your business.
A willing team of employees
If expanding your small business also means expanding your team of employees, it may be something you need to consider now before the expansion. Onboarding new employees can take time, and if you're in the middle of the expansion, it is important to consider whether there is enough time to train them properly and have them reach the level of proficiency you need fast enough to maintain the quality your customers expect. This could mean setting aside time during the expansion to onboard new team members.
It is also important to consider whether your current employees can manage an expansion and have enough availability to meet the growing time demands. If adding more employees to your team is not on the table right away, assessing whether your current team can handle a greater workload is key in deciding to expand.
Enough funding
The saying that you need to "spend money to make money" can apply here, as you'll likely need to spend money on more equipment, more stock, or possibly more space to meet your demand. However, if you do not currently have the funds that would handle this initial part of the expansion or do not have a plan in place to apply to receive this funding, expanding may not be feasible. Having enough liquid capital on hand to support your expansion can play a critical role in whether now is the right time to expand or if waiting and saving might be best.
Small Business Solutions with The UPS Store
If all roads lead to expansion, let The UPS Store help. We have a variety of business services, from packaging services and mailbox rentals if you need a mailing address during your expansion to printing services if you require more branded inventory. Get expert assistance today at a location near you.