How to Attract New Customers Using Facebook Lead Ads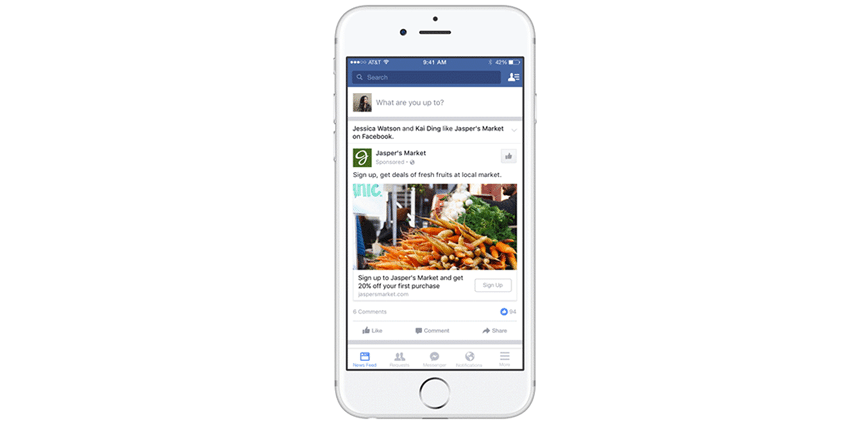 Small business owners know the power of digital marketing to attract new customers, but may not have the time or resources to build specific landing pages on their websites for each new promotion and initiative.  Luckily, Facebook has recently introduced a new ad unit that allows users to fill out a form to learn more about your business, without you having to lift a finger to change your website.
The ad units, called Lead Generation Ads, give people a quick and private way to sign up to request information from businesses, such as newsletters, quotes and offers. When someone clicks on the "Learn More," "Book Now" or "Sign Up" button of the ad they see in their Facebook Newsfeed, they will easily be able to fill out their phone number, email address and other information. Since their Facebook profile often contains these details, most of those fields will be pre-populated, making it simple for potential customers to request more information with just a few clicks.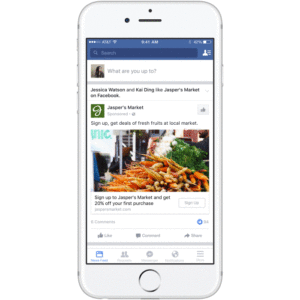 Setting Up Lead Ads
You'll be able to create lead ads in your Facebook Ads Manager, just like other ads. When you click on "create ad" and are prompted to choose your objective, select "collect leads for your business." From there, you will go through the usual process of creating a Facebook ad by selecting your budget, targeting, and image. You'll then be prompted to create a form. This is where you will choose what information you'd like to gather from the user (name, phone number, email, etc.).
Collecting Your Leads
To retrieve the information users have sent you, visit your Facebook page, click on "Publishing Tools" at the top, and then click on "Forms Library" to download a spreadsheet with the latest form completes. You will then be able to follow up with your potential customers through whichever format your form allowed (email, phone number, etc.)
Lead Ad Tips
Create a different form for each promotion/initiative, and name them accordingly. That way, when you view the information you collected, you'll know which Facebook user was responding to which ad.
When creating your forms, keep them as short as possible (name, phone number, email). Facebook gives you the option to ask many questions about the users (address, education level, gender, etc.) and even create custom questions, but the longer your form is, the more you risk your audience dropping off before filling it out completely. All you need is their name and contact information so that you can follow up with them directly.
Facebook requires you to add a link to your website's privacy policy.
Facebook also allows you to add a custom Terms and Conditions, or use their standard template. If your form asks for the user's email address, Canadian businesses should include a CASL disclaimer that secures consent for you to contact them electronically.
Unlike other ad units, Facebook only allows you to upload one photo when creating an ad. If you'd like to try multiple images to see which one gets the most engagement, simply create one ad and then duplicate it, using another photo in your new ad.