How Loyalty Programs Can Help Small Businesses Boost Customer Retention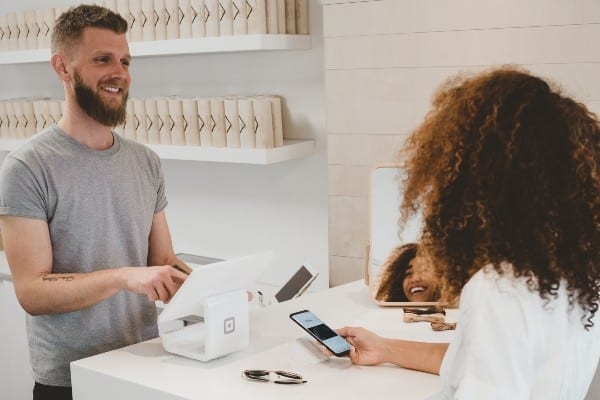 Building strong, long-term relationships with your customers can play a significant role in encouraging repeat customers. Small businesses in particular need to remain at the top of their customers' minds so that they are not only purchasing from your business, but are thinking of your business for their future needs. A great way to achieve this is through loyalty programs, as one of the benefits is already in the name itself – loyalty. Loyal customers will spend more time and money with your business, which is key for stability and growth.
What Is a Loyalty Program?
Loyalty programs can look different depending on the industry you are in. However, the goal remains the same: they are designed with customer retention in mind. They can act as a source of encouragement and motivation for customers to continuously patronize your business, beyond their first purchase.
There are several types of loyalty programs, but some of the most common types include:
Point-based: This type of loyalty program is very popular, and the premise is simple – customers earn points when they purchase from your business, and accumulated points translate into rewards in the form of discounts, a free items, etc.
Tier-based: Similar to a point-based loyalty program, tier-based allows customers to garner points to earn rewards. However, at a certain threshold, the customer moves up to a higher tier that offers even greater benefits. This provides customers who are at a lower tier the motivation to spend more to move up.
Paid: For a monthly or annual fee, customers can gain access to exclusive perks that non-member customers do not receive. This type of loyalty program prospers best when it is offered to existing customers, as they are already more familiar with your brand and what you offer. Research shows that 62% of consumers are likely to purchase more from a company when they join a paid loyalty program.
Loyalty programs not only benefit your customers through rewards and perks, but they benefit your business as well, as research has found that loyalty program members represent 43% of annual sales. Loyalty programs also form a dedicated customer base and build meaningful relationships, as 66% of consumers say that they will join a loyalty program if it means they can create an ongoing relationship with a business.
Let's look deeper into the benefits of loyalty programs:
Helps Retain Your Existing Customers
Did you know it is five to 25 times more expensive to acquire new customers than it is to retain existing ones? Of course, garnering new customers is important, but when putting together a loyalty program, there should be an increased focus placed on your existing customers that have been supporting your business already. They are the ones who will continuously choose your business over another, recommend your business to their friends, and ultimately boost revenue, as they will spend 67% more on average from your business than new customers will. As well, customers who join a loyalty program are more likely to purchase a second time, which helps you build a loyal, long-term customer base.
Existing customers are already great advocates for your business, especially because they keep coming back, but if you add a loyalty program to the mix, they can bring even more success. 73% of consumers are more likely to recommend a brand with a good loyalty program to others.
Grow Customer Lifetime Value
Customer lifetime value (CLV) looks at how valuable a customer is to your business by determining how much profit they will bring throughout their time as a customer. This is an important metric to track because you can begin to understand how much revenue to expect from your customers, and the profit you can make when compared to your customer acquisition costs.
To increase CLV, give your customers a reason and opportunity to spend more at your business. One of the benefits of a loyalty program is that it can fulfil that goal – 66% of customers are motivated to spend more in order to maximize their reward, so much so that they will modify the amount they spend to achieve it. As well, 81% of consumers say that they will continue to buy from a business that has a loyalty program. It is this motivation and long-term loyalty that can help you create customers for life.
Creates a Level of Personalization
Personalization is a great way to increase customer loyalty and retention. Including personalized elements within your loyalty programs proves to the customer that you are taking the extra steps to craft something specifically for them. This is especially important because 79% of shoppers will consider purchasing from a brand that demonstrates that they care about them. When personalization is effectively carried out, it can create a 6.4x lift in satisfaction amongst loyalty program members.
Whether you include their name or create personalized offers based on their past purchases, this extra step can keep your customers coming back, as customers are eight times more likely to be satisfied with the loyalty program they are in if they are satisfied with the level of personalization it offers. Personalization also increases the level of emotional connection with a brand.
No matter the type of loyalty program you select, as long as you are focusing on the benefits you can provide your customers, you will increase their loyalty to your business.
Interested in creating point cards or other printable products for your loyalty program? Be sure to check out The UPS Store's printing services.