Holiday Shipping Tips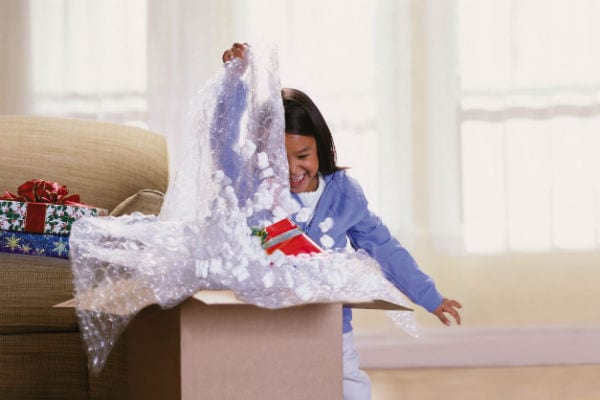 Are you sending gifts to loved ones who live far away this holiday season? Here are some suggestions for packing and shipping items to ensure they make it there on time and in one piece.
Ship Early: The longer you procrastinate, the longer the lines become. Planning ahead provides you more shipping and price options.
Spend Wisely: Evaluate factors such as cost, convenience and service before deciding from where and how you will ship your packages. (i.e. – do you need to get it there quickly by air, or will ground shipping suffice?)  Estimate your holiday shipping costs using an online tool like this one. 

Track Packages: Tracking your package can afford you peace of mind that it has reached its destination. Reduce your worry by choosing a courier solution, like UPS, that provides a tracking number and an online tracking tool, such as The UPS Store's tracking tool.
Have A Secure Mailbox: If you are expecting a lot of packages this year, a mailbox at The UPS Store provides you with a secure delivery location for your items. Many locations offer 24-hour mailbox access and a package notification process.
Remove Batteries: Given tougher security restrictions, a vibrating, noise-making package could be delayed or maybe even destroyed. Also, battery leakage can ruin your gifts. Digital cameras, computers and cell phones contain lithium batteries that can cause problems if not properly packed.
Handle With Care:  Consider sending fragile and delicate items via air service to minimize their time in transit and reduce the possibility of damage.
Use Caution with Hazardous Materials: Many common items like perfume, cleaning supplies, aerosol containers and dry ice are classified as hazardous or regulated materials and have specific packing and shipping guidelines, while some are not accepted for shipping. Make sure not to package items in boxes that have hazardous labels on them, this will result in delays or non delivery of goods.
Don't Play With Fire: Matches can rub against each other in transit and ignite. If you plan on giving candles or a fireplace tools set, don't include matches or lighters in the package. They could cause your gift and others to go up in flames.
Be prepared: Is your gift crossing borders? Customs forms need strict attention. Be prepared with all the key information needed for the paperwork. For example, serial numbers may need to be recorded from all electronic equipment, while food needs to be marked as a "GIFT" and a list of ingredients must also be included when shipping outside of Canada. (Learn more about shipping food here.)

Pack Like A Pro: Use appropriate packing techniques and materials (such as foam packaging peanuts and bubble cushioning), to reduce the risk of damaging gifts. Seal shipping boxes with professional packaging tape. Better yet …
Leave It To The Experts: Don't spend time packing gifts. Drop them off at The UPS Store to be handled by trained and certified packing professionals.
Consider The Pack & Ship Guarantee: Protect your packages from loss or damage in transit with The Pack & Ship Guarantee, only available at participating The UPS Store locations.
Visit The UPS Store in your neighbourhood to learn more and ensure your gifts arrive safely and on in time.