Top Holiday Shipping Questions Answered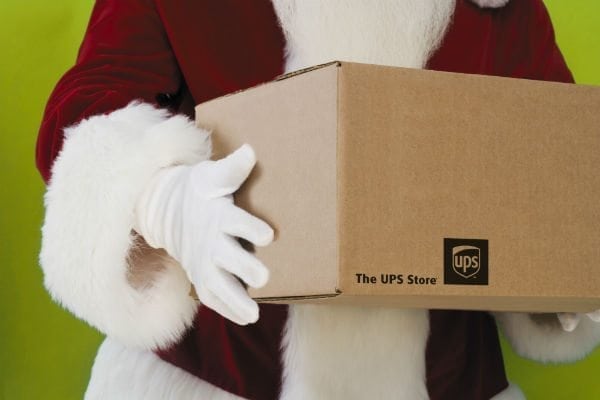 Are There Size Limits To Shipping Packages?

Although individual packages may have specific weight or size limits that you send via couriers such as UPS, there are no limits to the total weight of your shipment or the total number of packages in your shipment. According to UPS, the following are the limits for an individual package:
Packages can be up to 150 lbs.
Packages can be up to 165 inches in length and girth combined.
Packages can be up to 108 inches in length.
If your item is larger than the specifications above, a freight solution is better suited to your need. Note also that the limits listed above apply to most packages and destinations, but there may be some restrictions based on the final destination of your package.
How can I make sure my holiday package arrives on time?
Shop & ship early for options to suit your timeline & your budget
Ensure you have the proper and completed documentation travelling with your package. Regulations and requirementsfor documentation for individual commodities vary from country to country. When shipping internationally, it is essential to review the documentation stipulations for both the country of origin and the country of destination.
Shipping internationally? Make sure the contents of your package are welcome! Certain countries have restrictions on incoming items. Check ahead to make sure your gift isn't turned away at the border.
Ensure your shipment is securely packaged so items don't shift in transit or break open and spill out  contents
Do couriers always need a signature to successfully deliver my package?
It's always preferable for the Driver to collect a signature on delivery but not always possible based on people's busy life styles. Optional add-on features such as "Signature Required" can be purchased to guarantee a signature on delivery.
I've packed my package myself. How do I know I've packed it "well"?
Depending on the weight of the package, pick up the package and gently shake the package. Listen for sounds of movement, rattles, or other sounds that may indicate that the contents within the package are not properly secured.
Squeeze the package on all four sides, and the top and bottom. All sides should be firmly packed and not allow for cave-in when subjected to direct compression. Packages will be stacked on top of one another within the carrier's transportation system and it is important that each be able to withstand the weight of other packages.
Inspect all sides of the carton looking for tears in the flaps, holes, and other defects.
Objects that are long and narrow or have sharp edges or corners need extra protection. Oddly shaped or out-of-balance items, such as floor lamps, are likely to be tipped over and cause problems during shipping. If possible, look for ways to disassemble or rearrange the items to make them more evenly shaped or balanced. If not, provide plenty of protection in case the item is disturbed during shipment.
 Small, dense objects such as chains or bolts need a strong outer container. Less dense items often cannot provide structural support to the container and should be packaged so that they will not be crushed.
Always check the construction of an item to determine the degree of fragility. Brittle and fragile items, such as glass and electronics, require the most protection.
What Can I Not Ship?
The UPS Store® does not ship hazardous materials. This includes:
Class A and B explosives such as guns, bullets, fireworks, gun powder, etc
Corrosive liquids
Combustible chemicals
Oil based paint
Spray paint
Items in aerosol containers
Perfume or cologne
Flammable gases (liquid or compressed) such as propane canisters, oxygen canisters, etc.
Oil
Cleaning solutions
Pesticides
Dry Ice
Acid filled batteries such as an automotive battery
Infectious substances
Any other substance deemed hazardous by the carrier
Visit The UPS Store in your neighbourhood to learn more and ensure your gifts arrive safely and on in time.