Google My Business is Now Google Business Profile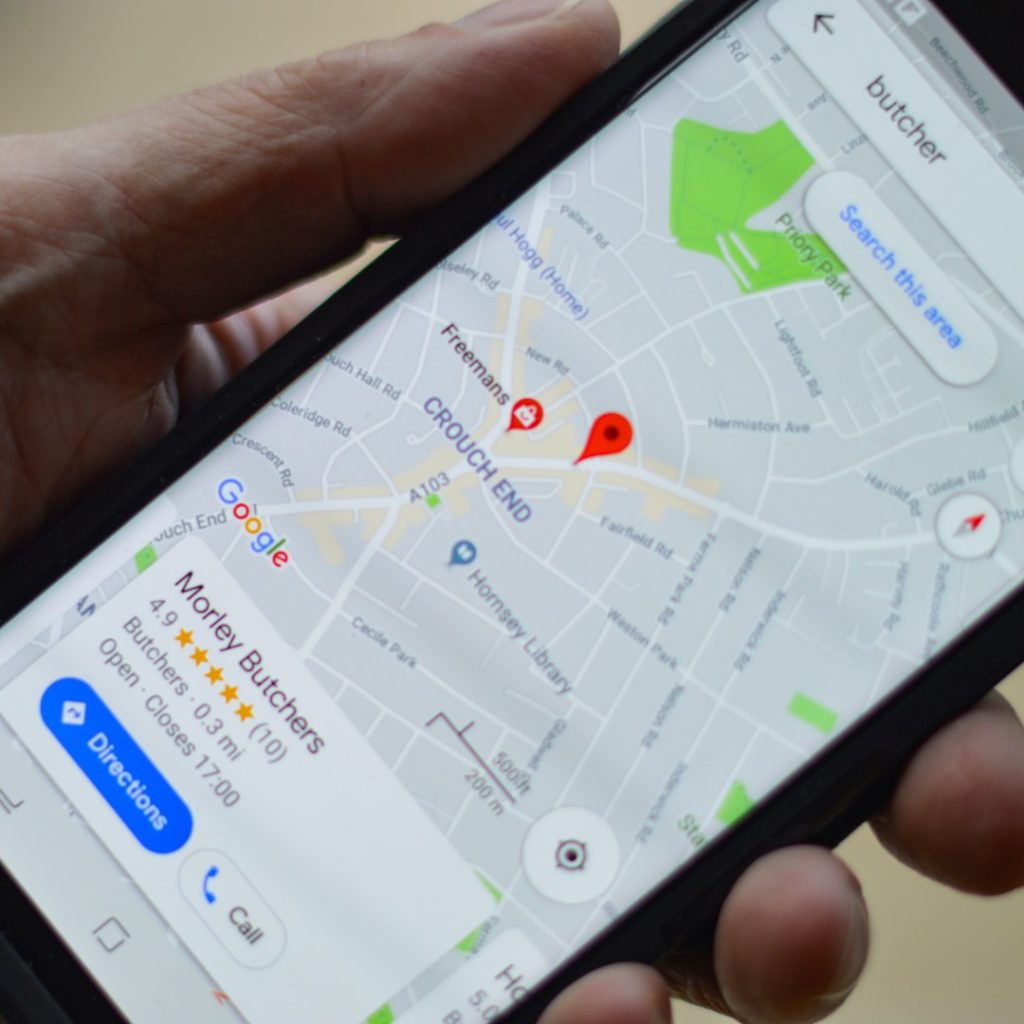 At the beginning of November 2021, Google announced they remodelled their local business directory, Google My Business. Now called Google Business Profile, the search platform includes simplified ways for businesses to claim, update, and verify their profile.
For business owners who created a profile using the tool's previous name (Google My Business), there's no need to worry – the updates that Google has implemented will not affect your profile. However, you will notice going forward that there are some changes to how you manage your profile.
This article will outline what you need to know about these changes, including how to claim and manage your Business Profile, as well as ways you can engage with your customers directly from Google's Search feature.
Claim and Manage your Google Business Profile
The most significant change with Google Business Profile is the ability for businesses to use Google Search or Maps to claim, verify, and manage their profile. Although Google has offered this editing option for profiles on Search for several months, the main difference is now businesses can verify their Business Profile or resolve issues that are associated with their Business Profile directly through Search.
To begin the verification process, businesses will need to search their business name on Google Search or on the Google Maps app, and the option to verify will appear. Once the verification prompts are completed, businesses can address any issues they may have associated with their Business Profile, such as a suspension, and they can add key pieces of information that are visible to local searchers. This can include adding the business address, hours of operation, and any images that apply to the business. There is also the option to make posts, respond to reviews, etc.
To manage business information, single location businesses will first need to sign in using their Gmail email address to connect to the Google Business Profile tool. Then, by simply searching in the business name (or by typing in "my business") into the Google search bar, a Knowledge Panel and Google Business Profile edit panel will appear with prompts to edit the businesses' information, which will only be visible to the managers of the profile, until it is published to the public. The same process is also applicable using the Google Maps app, however, the option of typing in "my business" only applies to the Search method.
By selecting the "Edit your business information" link in the Knowledge Panel, businesses can add or update key pieces of information, including:
Information about your business (ex. category, business name, description, opening date)
Contact information
Location
Hours
Within the Knowledge Panel, businesses may also see the ability to create "update posts" to keep customers up to date about their business. A post could be an announcement about an upcoming sale or event, a link to a blog post, a highlight about a specific product or service, or any other social media-type post the business would like customers to see.
Note: The Knowledge Panel appears to the right of the screen, while the edit panel appears under the search bar toward the left. The edit panel will provide the option to make business changes as well, similar to the Knowledge Panel.
Going forward, businesses will use these methods to manage their profile, including updating information if they face any significant changes that impact customers, resolving account alerts, and engaging with customers. Through these methods, businesses will also see if the Business Profile is visible to the public or not, which is important to know and keep track of as a way to ensure the business will appear in local searches.
While managing a Business Profile, it is important to keep Google's Business Profile guidelines in mind. If a business violates these guidelines, they can face suspension, which means their profile will no longer appear in Google searches or on Google Maps, or the profile is unable to be updated.
Benefits of Updating a Google Business Profile
Providing customers (current and prospective) with up-to-date information, including changing business hours or an updated phone number to contact, is extremely important. If, for example, a business has differing hours around the holidays or on weekends, customers need to know to successfully engage with the business.
The average business receives approximately 1,009 customer searches on Google month after month – 84% of those come from discovery searches, while 16% are direct. This means many are conducting local or "near me" searches, which is why it is important for business owners to ensure their Google Business Profile has the most current and accurate information.
It is also a plus if businesses add updated photos to their Business Profile, as those that do receive 42% more requests for directions on Google Maps and 35% more clicks. It is important to note that Business Profiles are subject to customer input, which means anyone that engages with a business can upload their own pictures and/or reviews to a Business Profile, positive or negative. To get a better handle on this, businesses can add higher quality images that better reflect the products or services they offer.
Conversations with Customers
Google Business Profile offers more than verifying, claiming, and managing options; businesses have the option to engage with customers through a chat feature that is directly accessible from Google Search. While there are some messaging guidelines to follow, businesses can further connect with current and prospective customers at any time.
To do so, businesses need to activate the chat feature. From there, customers will be able to send messages through the "chat" button that appears on a Business Profile. Through Google Search and Maps, businesses can view and respond to the messages that they receive, and businesses can also manage reviews and Q&As at the same time.
It is important to note that a chat feature provides customers with the highest satisfaction rate when put against other customer service offerings. However, 90% of customers consider an immediate response to a message either essential or very important. This is why businesses need to remain aware of any messages they receive on a continuous basis and respond quickly to any questions and/or reviews they may receive on their Business Profile.
Call History
With this call history feature, which businesses can access on Google Search and Maps, businesses can track phone calls customers made from the Business Profile, and assist with responding to missed calls. Having this feature can help many businesses owners who wear several hats, as it is yet another way for businesses to connect with customers and track the success of their Business Profile, all in one place.
A multi-functional tool like Google Business Profile is a great resource for small business owners thanks to its free price tag and user-friendly design. With this update, there is a higher chance for engagement and an overall greater success rate for customers to find a Business Profile. Stay tuned for more updates from Google in the months ahead.
The UPS Store is your go-to for small business solutions that can help you start or grow your small business. Be sure to reach out to a location near you for more information.