---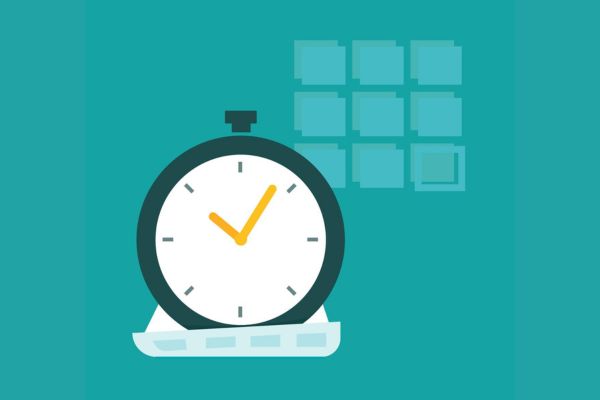 Timing can play a significant role for many as they decide whether or not to pursue a franchise opportunity. Many prospective franchisees may have some hesitation about market conditions or a brand's future as they navigate this decision-making process.
While franchising can offer an array of benefits, such as the ability to run your own business with the direction and support of a proven-to-be-successful business model, there are several factors about timing that many prospective franchisees should consider before taking the next step.
Finances
Investing in a franchise business can be a significant financial commitment. The franchisor has likely listed the financial requirements necessary for prospective franchisees to meet, and elements such as net worth or liquid capital are often outlined. It is essential to meet these requirements to qualify, so it is necessary to consider the timing of your finances. Do you need to wait a bit longer to get financial requirements up to what is listed? Will you have enough liquid capital to pay for some of the ongoing expenses franchisees can be subject to?
If you are considering securing financing from a bank or financial institution, timing can also play a role. Is taking out a large loan the right move? What are the current interest rates? Answering these questions can help you determine if now is the right time for you to invest.
Industry Trends and Consumer Demand
You will likely come across several industries and specific markets in your search for a franchising opportunity. As you create your list of ideal franchise investments, considering the current trends within each industry and the demand among consumers related to the products and/or services each franchise business offers can be critical. Start by doing some research to discover which industries are performing well and which have projections of long-term success. This will help indicate consumer demand for the products and/or services within a given industry. If you find the projections are not ideal or current data suggests a downward trend compared to previous years, it might not be the right time to invest. This is not to say an industry won't pick up popularity in the years to come. However, finding opportunities that can offer the greatest success possible both now and in the future can be an optimal way to enter the franchise industry. If a franchise business includes products and/or services that are heavily trend-based and may become less desirable by consumers in the future, it may not be the right time to invest.
Personal Readiness and Lifestyle
Becoming a franchise owner can be a significant career change for many. It is important to consider if now is the right time in your life to take on a role that may be heavily hands-on, especially at the beginning. While investing in a franchise can offer more flexibility in your work day, there can be instances where you need to invest a significant amount of time to get your franchise location rolling. Of course, franchisors can offer training and ongoing support to you to ensure you are confident in your role. However, reaching your franchise business's goals, building customer relationships, and ensuring daily operations are performed effectively can take up a significant chunk of time.
As a franchise owner, you may also be taking on a leadership role within the business, depending on your franchise ownership model. If this is something you don't see yourself particularly enjoying at this time in your life, or your personal lifestyle may not allow you to invest much time into managing a team of employees, you may want to consider waiting to invest in a franchise until you are ready to take on the responsibilities that come with the role. Remember that many franchisees may invest less time as their business progresses and as employees effectively run the day-to-day operations. But leadership can be critical for the initial period where it is important to establish routines and create a positive work environment.
Running a Franchise as a Family
Running a franchise as a family business can be a great way to spend time with your loved ones and generate success as a family unit. If you are considering this, timing can play a significant role. Since working cohesively is essential to running a successful franchise as a family business, it can be important to check in with your family and ensure the timing is right in their lives to fully commit to what their roles will be. If there are any hesitations, this could lead to some problems later on, such as a lack of engagement or disagreements. In other words, determining that now is the right time to enter into a franchise opportunity as a family is essential.
Competitive Landscape
Consider the competition within each franchise business that you are interested in pursuing. If you are considering entering a heavily saturated market, competing franchises may make it more difficult to stand out. At the same time, finding what sets a franchise business apart from its competition may also be something to consider. If, however, you are one of the first to enter into a market that has promising projections, you can have the advantage of bringing the franchise business to your community with little to no competitors. If that's the case, acting on a franchise opportunity early can help ensure you establish a solid market presence.
Franchising with The UPS Store
If the timing is right for you, investing in a franchise opportunity with The UPS Store can be a great opportunity to help meet the needs of your community. Check out our detailed FAQ page that takes you through how to become a franchise with us, training, benefits, costs, and more. You can also review the franchise markets that are currently available to give you a better idea if now is the right time to bring The UPS Store to your area.
---