---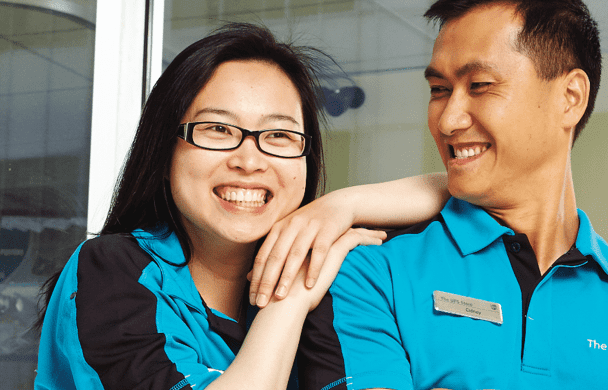 Looking to start your journey toward franchise ownership? You may be considering making it a family affair. If you are someone stepping away from the corporate world and are looking for something more geared towards your desired lifestyle, running a franchise as a family business may be just what you are looking for. Of course, there can also be some downsides to working with family members. The decision really comes down to if you can envision working together cohesively in situations that could put your patience to the test. We have complied a short list of pros and cons of running a family business to help you determine if this is the right option for you and your family.
PRO – A supportive work environment
Working with your family can create a supportive work environment because you likely already trust the people with whom you are working. Additionally, being around your family throughout the day can add to your overall well-being.
CON – Familial disagreements entering the office
The saying "don't bring work home with you" doesn't apply in a family-owned business. Not only will you bring work home with you, but you are bringing home to work with you. This means if any of your family members are going through personal conflicts or disagreements, it could lead to a more difficult time running business operations. This is why some prefer a separation between their work and their home life.
PRO – All working to a common goal
Running a franchise business requires a great deal of time, effort and commitment. But when doing so with your family, you all have that drive to make the business a success. Now, this is not to say employees outside of the family can't show commitment or drive, but when the work has an impact on the family's finances as a whole, it can feel more personal to each employee to strive for success.
CON – Difficulties in managing equitable treatment
It may be more difficult to enforce rules or give feedback when it is directed at someone you are related to. Constructive feedback can be helpful in a work environment, but when it comes from a family member, it may feel a bit more personal than intended. As a result, it could cause some conflict that carries outside of the workplace. Consider also how consistently employees are managed, whether they are family members or not. It's hard to feel motivated if you see that your actions are watched closely but someone else's are not. 
PRO – Learning the business for succession planning
Running a business as a family affair can be a great first-hand learning experience for younger family members. This can be particularly beneficial if your succession plans include passing the business to them upon your exit from your business.
CON – Lack of skills needed to perform certain roles
Running a family business may mean your family members may take on roles that they are not necessarily qualified for. There may be times when you need to hire outside of the family to help your business grow.
PRO – Keep your money in the family
Working together as a family means that the revenue from your business stays within the family. And when your business flourishes, so do all the members of the family working within the business. Salaries can also be more flexible as the money comes and goes out of the same house which can help a small business adapt to economic changes, good or bad.
CON – Single revenue stream
The whole family depending on a single revenue stream can be dangerous in times of crisis. Not only may this impact the family economically but may cause strain on personal relationships.
Franchising with The UPS Store
Whether you want to start your franchising journey as a family unit or individually, we at The UPS Store are here to help. For information about franchising with us, check out our Why Franchise with The UPS Store page, as well as our FAQ page that includes detailed answers to our most common franchising questions. If you are ready for that next step, please fill out our online information request form and a member of our team will reach out.
---