---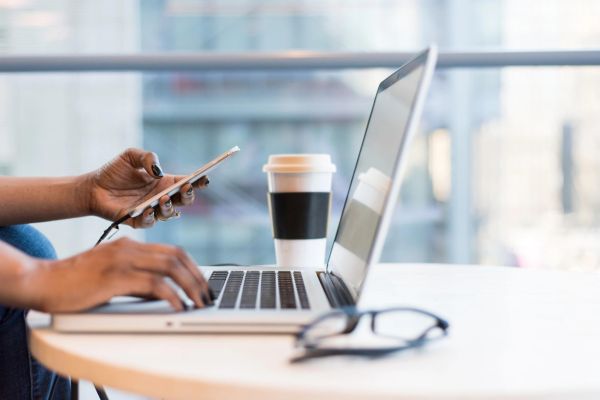 If you are reading this, you are likely in the midst of researching franchise opportunities. This can be an exciting time in your franchising journey as you are likely determining which industry you want to explore. To help you make the most of your time researching, we've put together some tips to remember as you consider your options.
Start Broad, Then Get Specific
Determining the industry you want to pursue is not always a simple decision, as several factors can come into play when making this significant choice. However, keeping an open mind is a great way to uncover what's out there during this time. Start broad with some industries that interest you (i.e., food, automotive, health, service-focused, etc.), and once you have solidified your segment, dive deeper into each industry's specific markets.
For instance, if you want to enter the food industry, is it fast food you want to explore? Something where you can engage with customers more? Narrow your focus on every step you take until you have viable options. Once you have squared in on a short list, go even more specific and gather as much information as possible about the franchise opportunities—price, training, available ownership models, etc.
While this is not to say that initially having tunnel vision in the research stage of your franchising journey is wrong, as you may have a specific business in mind that has led you to pursue franchising in the first place. However, if you are not entirely sure which franchise opportunity to choose, starting off with a broad perspective can help you see what is out there—you might be surprised by the industry you pick in the end!
Review Market Projections
There is a wealth of information available online that can help you identify potential franchise markets and their future projections. Of course, this may take a bit of digging to uncover, and not every industry will have these details accessible. Use them to determine which industries and markets are on a positive trajectory. While there is always a degree of risk involved in any business venture, conducting research beforehand and identifying industries and markets with a promising future can help you move forward with greater peace of mind as you do further research.
Consider the Competition
Preparing as much as possible in this research stage will almost always be beneficial in the long run, as you can gain greater insight into your chosen market. One way to do so is by performing local market research to determine who is in the same space as the franchise businesses you are researching. This stage may come later in your research, as it can be beneficial to do this when you have already chosen the franchises you feel comfortable pursuing. Digging into the competition before you move further in this process can give you a clearer picture of the business.
Completing an online search is a good way to start. However, do not limit your search to other franchise competitors—include non-franchise businesses as well. Aim to have a full scope of who is in the same sphere as the franchise business you want to invest in, as this can assist you as you navigate the next steps.
Factor in Finances
When researching franchise opportunities, setting expectations for a reasonable investment budget can be important. There are several ways to secure financing for your investment, but you will likely find that franchise systems require a particular net worth and/or liquid capital before prospective franchisees can apply. The more you research, the better you'll understand the ballpark amount you'll need to invest in the industry you're interested in. Confirming the monetary investment required for franchising as you begin exploring different opportunities can help you determine which ones to eliminate as you continue your search.
Give Attention to Training and Support
Many franchise businesses will have dedicated sections of their website for franchising. Some franchises will have more information than others however, there will more than likely be details on the training and support the franchisor provides their network of franchisees. Making that section one of the first areas you look at can help you determine if this franchise system will offer you what you are looking for and what you need to succeed. For instance, if you are approaching franchising with a blank slate, you may want to seek franchises that offer comprehensive training from the jump, as well as ongoing support provided as you progress.
Meet Established Franchisees
If you want to take a more hands-on approach in your research, speaking with existing franchisees can be a great way to find out more about franchising and the various elements involved. Franchisees who have been in business for some time can provide you with a personal, honest look at the role and what their experience has been like, which can help you navigate which opportunities to pursue. Ask them about any challenges they may have faced, how they moved past it, what support they received from the franchisor, and so on. This can be as close to a "franchise crystal ball" as you can get, so use this opportunity to uncover answers you won't find online.
As you meet the franchisee, this can also be a great time to look at the store, observe customers, and envision yourself in the role. This hands-on learning experience that can be highly beneficial during your evaluation.
Franchising with The UPS Store
If you are considering bringing The UPS Store to your community and want to learn more about what an investment with us looks like, check out our How to Become A The UPS Store Franchisee page for more details. There, you will find further resources on our training, benefits, costs, and more.
---