---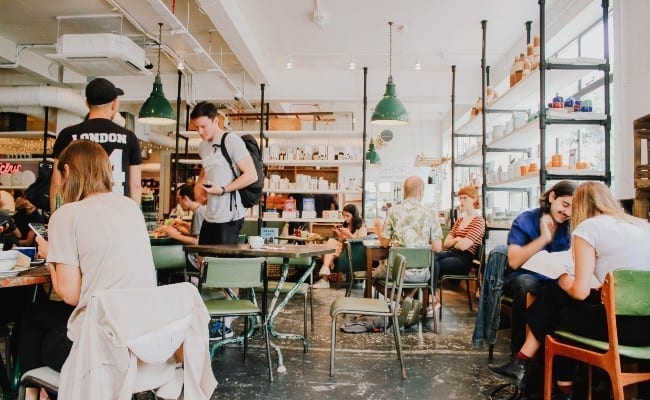 Think about your daily life. Many of the small businesses you visit regularly are franchised. Stopping for coffee after filling up your gas tank before you head out to work? Likely both stops were at franchised businesses.
Canadian franchises contribute over $96 billion per year to the Canadian economy,  create jobs for more than 1.8 million Canadians, and is the is the 12th largest sector of the Canadian economy, according to the Canadian Franchise Association (CFA). But what exactly is a franchise and how does it differ from other new businesses? Let's find out!
The meaning of Franchising
In simple terms, franchising is a business system that involves two parties. One is the franchisor who has established a brand and a business system to sell that brand's products and services. The other is the franchisee who typically pays an initial fee plus ongoing royalties for the right to do business under the franchisor's brand name and to use that brand's business system for a set period of time.
The benefit of franchising for each party
Franchising can be an effective business expansion strategy for both parties. For the franchisor, it can be a means to expand the footprint of the brand and ensure that brand's consistency while reducing their own financial risk. Remember that the franchisor will have already invested significantly in creating the brand and business concepts. For the franchisee, investing in a franchised business can be a means to enter the business world, but with the minimized risk that comes with an established brand and business model.
Why consider a franchise
Let's state the obvious. Starting a business, no matter how passionate you are, is hard work. Once you've decided what that business is going to be, there are many additional things to address. Have you done your market research? Have you created a business plan? How will you fund your business? Where will the business be located? You must also consider the various permits, licenses, and registration numbers you'll need. It can all be overwhelming, but with focus and determination, starting a new business can be an exciting undertaking.
Some prefer to bypass the start-up phase of a new business and the unknowns and risks that come with that. Buying a franchise can help you avoid some of those worries as you are investing in a system that that already been tested and proven to work. The hard decisions outlined in the above paragraph are taken care of. This is not to say that running a franchised business is easy, as it's left to the franchisee to apply the system in their local market. However, another advantage of a franchised business is the ongoing support that is provided by the franchisor to their partner franchisee.
Is franchising right for me?
It may be, and there are a number of reasons why it may be, or why it may not be. Read THIS ARTICLE and find out.
Interested in franchising opportunities with The UPS Store Canada? The UPS Store Canada has been in the business of franchising for more than 40 years, with over 30 here in Canada. Consult our experts today to learn more. Call our toll-free number 1-800-661-6232 or email us at [email protected].
---