Five Social Media Tactics Every Small Business Can Use During The Summer Olympics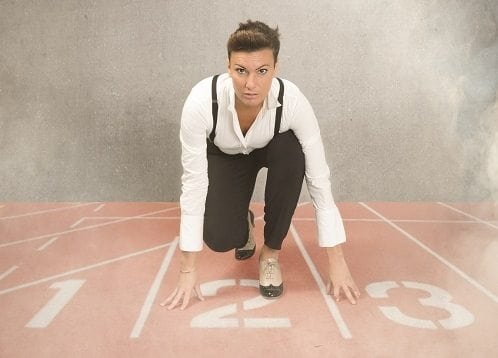 As millions of sports fans and many more casual followers already know, the latest edition of the Summer Olympics is underway in Rio de Janeiro, Brazil. The eyes of the world are watching as athletes from all over the planet vie for a place on the podium.
An intense, engaging and immensely popular event such as the Olympics generates a vibrant conversation across social media channels, making it a marketer's dream. It's a great way to harness interest and attention while building positive brand awareness.
Still, beware those who try to latch their small business onto this social media party. The International Olympic Committee (IOC) treats its intellectual property very seriously, and has threatened legal action against unlicensed commercial entities that use trademarked hashtags (such as #Rio2016), post results, or re-post/retweet messages and photos from official Olympic accounts and venues.
Even if your small business doesn't boast a big enough budget to be an official Olympic sponsor, there are still ways to leverage the buzz around what's going on in Brazil. Here's a look at five things your small business can do to make the most of this golden opportunity.
Show your national pride
Sure, some hashtags and subjects may be out of bounds, but that doesn't mean you should steer clear of the Olympic conversation entirely. Using social media to show your pride in Team Canada associates your posts with the Olympics without violating IOC rules. Dress yourself and your staff in outfits adorned with Maple Leafs and post the photos to your accounts. Change settings so your feeds have a red and white feel for the duration of the Games. Tag posts with supportive hashtags that include your business name, say #CheeringForCanada or #CanadianPride. Just avoid official hashtags like #TeamCanada.
Offer interactive experiences
Reach out to your followers during the games and get involved in their Olympic experience. Ask them to share photos of creative things they're doing to support their favourite athletes, or different ways they're watching the competition from all over the world. Pose daily trivia questions about trivia and famous athletes, or ask followers to offer their predictions on upcoming events.
Offer Olympic-related discounts
Try giving sales a boost with discount deals that are tied to the outcome of Olympic events. For example, you could offer special prices or free shipping within a certain time frame after every Canadian medal victory. You might choose to offer bigger reductions after gold medals than with either silver or bronze. Advertise your policy across your channels and build awareness with allowable but associated hashtags including your business name, something like #PodiumPandemonium or #GoldenDiscountDeals.
Leverage Olympic tie-ins
Find out whether there are any athletes from your home city or province, and check the schedule to see when they're competing. On the big day, follow local social media trends to see how their performances are influencing social media chatter. Without breaking the rules, try to involve your business by sharing messages of congratulations.
For some businesses, there are benefits to following athletes from elsewhere, too. Perhaps you sell products linked to a nation in the Olympic spotlight, or have shoppers from that part of the world. Whenever someone or somewhere linked with your business starts trending, see how you can get involved in the conversation.
Celebrate the host nation
In each new city they visit, the Olympics put a global focus on local culture, scenery and tradition. Your social media posts can do the same, offering a creative, acceptable way to get in the mindset of the Games. Celebrate the host nation with media linked to the sights and sounds of Rio, from beautiful beach vibes to Bossa Nova.