5 Holiday Social Media Marketing Ideas for Your Business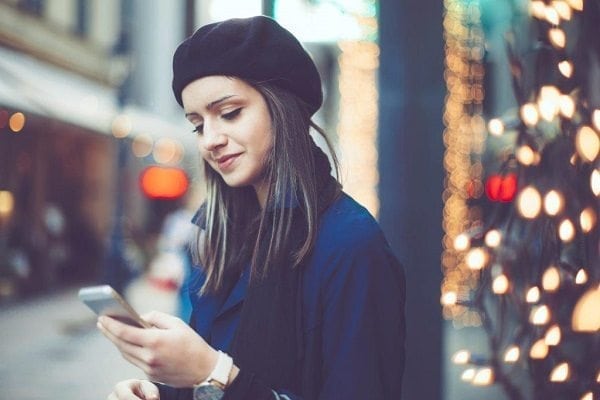 Social media is always an essential part of your small business' marketing efforts, but it's especially important during the holiday season. This is a time of year when many of us like to share our experiences, memories, and emotions. Social media, where personal connections are communicated so strongly, is a great place for this to happen. Customers who have positive interactions with your brand are likely to feel strong associations, which will help them forge lasting relationships with your business.
Not sure about the best way to handle your social media channels this holiday season? Here are five ideas that are sure to generate interest, attention, loyalty and plenty of holiday cheer.
Offer daily deals and discount coupons
Ideally, people will visit your social media channels frequently. Encourage them to do so by using social media to announce time-sensitive deals. Promote the fact that you intend to use your channels to communicate the details of each offer, and clearly indicate the timing of those announcements. For instance, you might introduce a new promotion every day at noon and have it last until the end of business that day. Highlight the fact that these deals will not be publicized in any other way, while encouraging followers to share the offers among their own network of friends.
Crowdsource a wish list of most-wanted gifts
This idea is a great way to engage directly with your followers, a powerful aspect of social media. It also works well on different platforms, and could even run simultaneously across multiple channels. Get the action started by posting a message that asks people to share which item they most want to receive as a gift this holiday season. Limit the choice to items sold by your business if you wish, or allow followers to reply with whatever gift idea they choose, whether you sell it or not. Alternatively, you could ask people which item they most want to see put on sale or carried in your store. The replies will provide an invaluable source of insight into customer preferences, and can also be promoted as the ultimate user-driven gift guide.
Use Facebook Live to share holiday advice and information
Want to help your followers make the most of their holidays? Why not offer them your expert advice and answer some of their questions in a live video session on Facebook? If there's enough appetite for your knowledge, consider making the sessions a regular event during the holiday season, perhaps once a week. You could bring in special guests, take viewers behind the scenes at your business, or hold a demonstration on a holiday-related theme, such as cooking or decorating. Record the sessions inside your business, and be sure to dress up the background with seasonal decorations.
Run a contest or giveaway
Contests are always popular, so why not hold one during the holidays? You can get people to enter in several different ways, from simply retweeting a post or commenting on your Facebook photo to something more complicated such as submitting a photo of them dressed in a horrendous holiday sweater or describing their favourite holiday memory. Asking a series of trivia questions is another popular contest format. Whatever you choose, just don't make it too difficult to enter – you want to engage as many people as possible.
Encourage shoppers to check in to social networks while at your store
Some social networks offer users the ability to check in at physical locations, alerting their own friends and followers to where they are. And if they check in from your store, they're basically giving you the best free advertising you can get, giving your business added credibility and influencing others to think of you more favourably. Incentivize shoppers to check in to their social networks while shopping by offering them something small, such as free gift wrapping or a modest discount on their purchase. Set up a holiday-themed selfie spot inside your store and double the bonus deal for anyone who includes a photo with their check-in post.