Make Your Trade Show Booth Work Harder with These 10 Tips!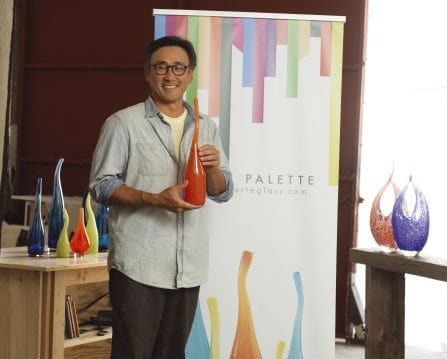 If your business is investing the time and money to set up a display booth at a trade show, you need to be certain that you make the most of it. With some research and careful planning, it's not difficult to create trade show displays that are unique, inviting and that will guarantee success at your next tradeshow. Here are some tips to help you on your way.
1. Walk Before you Run – if this is your first tradeshow, don't go in blind. Make sure you visit at least one other trade show within your industry before your first run. This will give you an idea of exhibit design as well as how the competition operates.
2. Generate a Checklist – preplanning is crucial to success. Draw up a list of things you will need to do from completing and sending your contract, communicating with a sales rep, choosing the booth size and location, and booking hotel and travel, ordering additional help, sending products and setting up the exhibition.
3. Move Safely and Reuse – transporting your trade show gear is an important consideration because you want your apparatus and products to arrive at the show in one piece so you can have a great exhibition. You also want it to get home safely so you can use it again. If it's within your budget, consider using a logistics company that specializes in transporting these kinds of goods. It may save you money in the long run.
4. Offer Incentives – draw your target audience by offering specific incentive, such as a service discount, price promotion or special gift just for stopping by.
5. Get Ahead of the Swag Race – think beyond pens and key chains. If you want to optimize your foot traffic, offer unique promotional give-aways such as a phone stand, lip balm, power bank, or smart phone wallet.
6. Tech it up – using technology such as interactive touch screens and digital signage can give your booth an upper hand. It's a great way to draw attention and get visitor to participate in your exhibition. You can use tech to showcase your products and services, educate your clients, and display testimonials.
7. Turn a Unique Spin – ensure your booth stands out by making it remarkable. Add great lighting, bright colors and digital displays. Make sure your visitors have easy access to everything. Provide a good guest service and generate high energy.
8. Host a Challenge – invite your visitors to participate in a challenge or game. This is a great way to add a unique attraction to your show. A TV game show type quiz is a great way to encourage participation, even within a small space.
 
9. Show What You've Got – demonstrating your product or service is key to a successful trade show exhibition. Don't just hover around your booth waiting for visitors; a good demo is a great way to draw attention. It will intrigue prospects and encourage them to spend more time at your show.
 
10. Get Social – make the most of social media before and during your trade show. If your prospects phones and tablets are buzzing with your latest Instagram and tweet they are more likely to stop by for a visit.
Now, for your most important tip. Don't forget to follow up with leads as soon as possible! Ensure that all contact details and business card information are entered into your system as soon as possible. Call to book an appointment with your new contacts immediately after the show end so you can strike while the iron is still hot.
Are you attending a trade show soon? The UPS Store can help you design and print some of your trade show materials such as flyers, business cards, oversized banners and posters that best represent you and your business. Plus, see more tips on how to get the most out of trade shows.
Steffen Ploeger is a bilingual internet marketer who has a passion for Amazon, eBay, and finding the best flight deals online. Steffen can be contacted via Twitter @SteffenPloeger.