Three Small Business Marketing Ideas to Attract Customers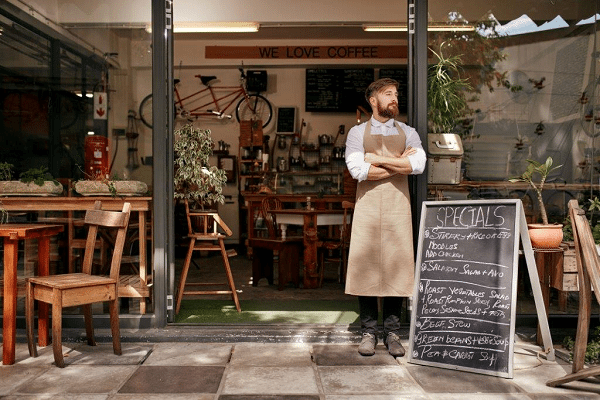 Many factors go into determining the success of any small business venture. Proper planning and preparation are vital to startups, as are funding and finances. In addition, an attractive product or service is always important. The final ingredient, however, might be the most essential of all: a healthy base of happy customers.
No matter how well you've handled everything else, your small business won't last long if you can't attract any customers. But bringing in a steady stream of buyers requires a bit of marketing acumen. If you're looking for fresh ideas on how to boost your customer base, maybe one of these three creative methods will work for you.
Cultivate a crowd of brand evangelists among your customers
These days, salesy advertising tends to be significantly less effective than ever. Savvy customers can sniff out a pitch from a mile away and have become conditioned to tune it out. However, many people will still respond to endorsements that come from their peers. From the perspective of a small business owner, the ability to turn existing customers into an auxiliary sales force is a low-cost technique that's far more efficient than many other traditional marketing methods.
To make this strategy work best, first ensure you're meeting, if not exceeding, your customer's needs when it comes to product offerings, service, and attention. Next, reach out to your most loyal clients, including those who actively engage with your business via social media channels, and ask them to post a social media review, or offer them some kind of reward in exchange for each referral they make. Besides offering your best brand evangelists exclusive deals and coupons, make sure to thank them with a shout-out on social media – they'll appreciate the attention, and you'll encourage others who strive to be recognized the same way.
Give customers a cause to believe in
Besides being increasingly aware of how they engage with advertising, modern consumers are also tuned in to businesses who share a belief in a common cause. Besides the good feeling that comes from helping others, customers tend to hold socially-conscious businesses in higher regard than those they perceive to lack compassion and awareness.
Whether you choose to fund food, shelter, and supplies to children in need, or help care for dogs and cats at the local animal shelter, there's no end of worthy possibilities for your charitable efforts. Hold themed days or weeks where a predetermined portion of each purchase is donated to the chosen cause, or have a running promotion in which customers can choose the charity they want to donate to. Generate additional exposure by extending the donation offer to customers and followers who mention both your business and your cause on social media. If possible, come up with a way to combine your products and services with the selected charity, either through donations of merchandise or by offering your time and expertise.
Partner with a bigger business and offer a special deal to their customers
Seek out a local business that caters to the customer base you're trying to attract. It shouldn't be a direct competitor – you're looking for someone whose clients fit the same profile you're seeking (i.e. affluent women between the ages of 30 and 55). Next, come up with some kind of coupon or discount offer that will not only bring people into your business, but also encourages them take advantage of your services. Finally, pitch your proposal to the partner as a no-cost way of generating goodwill among their existing customers.
In passing out your free gift to their clients, they'll give your business the seal of approval from an established, respected entity. As for you, you'll get people coming by to redeem the offer and, with some luck, make additional purchases while they're at it. Consider trying out several different discount offers with multiple partners in your area. Alternatively, try circulating your coupon to the members of a local organization, such as a professional association or service club.