The UPS Store in Canada Open to Public as an Essential Business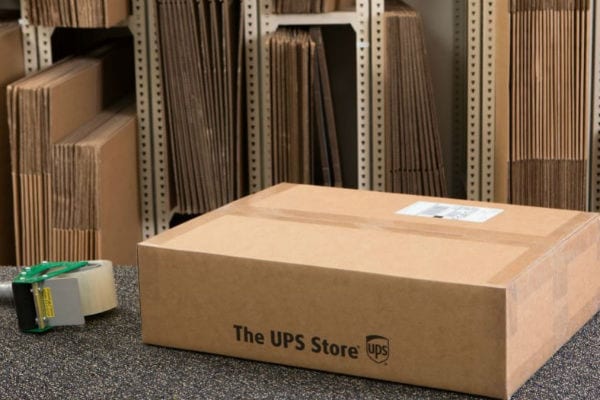 Nov 23, 2020 – The UPS Store network in Canada, as well as the United States, is designated as an essential business. Services including shipping and mail and package receiving are essential for a variety of people and businesses, including those fighting this pandemic. Currently, most The UPS Store locations in Canada remain open, although may be operating on reduced hours.
Essential services needed at this time could make a major difference in a customer's life. The UPS Store provides Canada federal mail to mail box holders, which could include important health-related shipments (medications and devices, diagnostic/lab results, unique dietary related goods), financial documents (payroll cheques, tax refunds), legal documents (wills, trusts, deeds, contracts, adoption/paternity paperwork, notarized documents, etc.) and much more. The UPS Store also offers packing and shipping services, critical to members of the community who need to ship important items such as the items described above.
The UPS Store recognizes that the health and safety of customers and employees is the first priority. Precautions typically implemented include social distancing and regular disinfecting/sanitizing within the store, especially for frequently touched surfaces such as doors, handles, computers, counters, etc. As a larger network, The UPS Store locations are following guidance from Health Canada, the CDC and WHO, along with all federal, provincial and local health safety guidelines.
The UPS Store network in Canada wishes to remind our customers that for those people now working from home, have children now learning from home, and/or are small business owners still trying to run their businesses, we stand strong with you and are here to help.
Before visiting a store, customers are encouraged to visit the store's website for the latest information on operating hours. Find the store near you by clicking here.