A Guide to Successful Summer Promotions for Your Small Business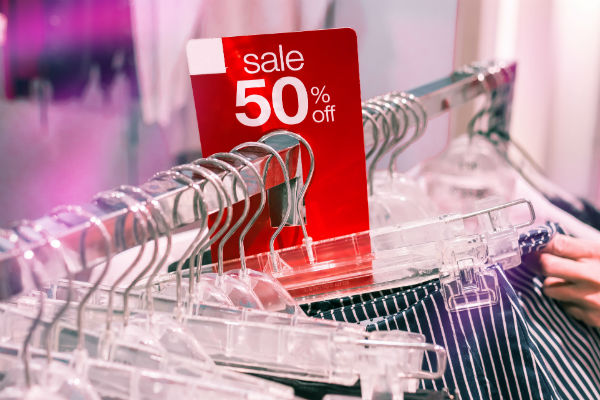 Summer might be the busiest time of year at your small business, or it might be the time when the pace slows down and sales slip a little. If it's the latter and you're looking to turn things up a notch, there are lots of fun ways to tie the summer season into your promotional efforts. Here's a look at a few things you can do to successfully promote your small business this summer.
Hold a sidewalk sale
Ever wanted to fit more products into your shop window, or find a better way to turn browsers into buyers? Take advantage of the warm weather to move your wares outdoors and set up a sidewalk sale. Try to get neighbouring businesses involved to help increase attention and appeal. People who might not have turned their head while walking past your business will surely find it hard to avoid taking a peek if tables full of products are lining their path, especially if there are attractively priced items on display. Make sure to remind people that you've got even more quality merchandise inside your store, too.
Hand out cold drinks or ice creams
Who doesn't love a cold drink on a hot summer's day? Or how about a tasty ice cream cone? This idea may seem simple, but don't dismiss it – this has proven to be a surprisingly effective promotional strategy, and it costs almost nothing but time. When people stop to accept a lemonade or enjoy a scoop of ice cream, use the moment to introduce them to you and your business in a relaxed, easygoing fashion. Most people probably won't even have noticed or heard of your business before, but even a few seconds of thinking about it while meeting you and enjoying some refreshment will likely be enough to form a positive association that could pay off later on.
Host classes and instructional sessions
Thanks to vacations and slower schedules, plenty of people have more time on their hands in the summer. Help them fill it, and get them inside your store, by hosting a series of free classes or instructional sessions that tie in with your small business in some way. Schedule weekly or monthly sessions and encourage attendees to bring a buddy. Add some extra incentive to make a purchase by offering exclusive discount deals to everyone who comes.
Tie promotional deals into the temperature
Almost everyone wants to know how hot it gets each day in the summer – we're often fascinated by extreme temperatures. Tap into that phenomenon with a summer promotion in which the discount level is determined by the daily outdoor temperature. You could set a percentage discount to match your city's maximum temperature that day, or savings levels that are only activated once the mercury reaches a predetermined threshold, i.e. 30 percent off on any day warmer than 30 degrees. This hot idea will get shoppers checking in on your store and website with regularity.
Pop up somewhere new
Summer is a great time for pop-up stores. Set one up at a local festival, outdoor market, or anywhere people are gathering for summer enjoyment. You'll get noticed by lots of new people, including some who probably don't fit your standard customer profile. Pop-up stores often work best when you leverage the drawing power of existing events or marketing venues.
Wrap up summer with a back-to-school sale
The back-to-school buying spree has become a bigger and bigger part of the late-summer retail landscape, so much so that it's hardly necessary anymore to actually be hawking school supplies in order to participate. Strengthen the tie-in, if you wish, by offering deeper discounts to students and educators than you do to the rest of your customers.