Why Your Small Business Could Use a Virtual Assistant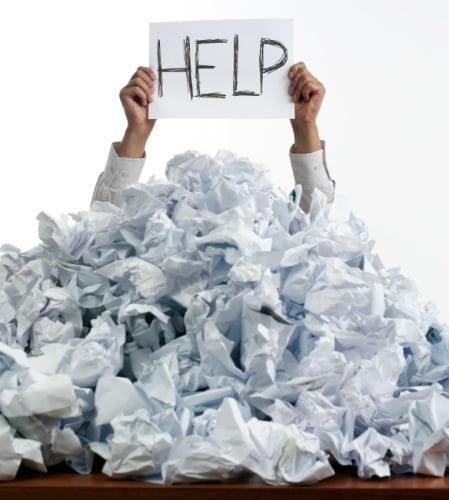 Small business owners tend to be busy people who seldom have enough hours in the day to stay on top of all their tasks. In a recent blog, we wrote about several productivity hacks to help maximize your output. But if you really want to increase your efficiency and keep your focus on the most important items, you might consider hiring a virtual assistant.
Plenty of small business owners like the idea of having an assistant, but consider it impractical because of various limitations, such as space, salary or workload. A virtual assistant isn't bothered by such barriers. They'll work as much or as little as you want, on what you want, at a rate you can afford, without you having to worry about things like benefits and a pension. And they'll do it all from a remote location, meaning you don't have to provide them with an office, computer or phone.
If you're constantly battling piles of paperwork, can't keep up with a flood of incoming email, or don't have the time to research a new business opportunity, consider hiring a virtual assistant to help you stay on top of it all. It may take you a while to find a comfort level when it comes to delegating and giving up responsibility for certain tasks. Once you do, however, handing off that work to a competent and capable assistant can be a huge relief, and an extremely helpful time saver.
Here are some of the ways a virtual assistant (VA) can help your business function better.
Manage your schedule
While you concentrate on completing tasks, let your VA take care of your calendar. Using an online tool that you can both access, your VA can set up and confirm appointments, schedule meetings and handle requests for interviews or other engagements. A VA can also provide you with reminders of upcoming deadlines to make sure nothing slips through the cracks. Giving up control of your schedule isn't always easy at first, and will likely require a bit of guidance on how to handle certain requests. Still, it's extremely liberating in the long run, saving you from the monotony of the many phone calls and emails required to manage your time.
Nurture your network
In a previous blog, we wrote about honing your networking skills and keeping in touch with the people you meet. Put your VA to work by having them maintain a list of your contacts and updating it every time you attend a new conference or trade show. If you're sending out holiday cards, celebrating a business anniversary, promoting a new product to your network, or simply sending out a batch of 'thank you' notes, your VA can tackle the task for you.
Take control of your email
If your inbox gets clogged up every day with more messages than you can handle, put your VA to work sifting through the mountain of mail. They can screen out spam and other junk, highlight anything of importance and forward it to you for attention, deliver boilerplate responses to common queries, or compose and send regular updates to your clients. As with your schedule, you'll need to establish some guidelines on what kind of messages to highlight and the appropriate tone for any replies. Your VA can also help update, maintain or create address books and mailing lists for contacts and customers.
Organize your travel
If you're often on the move to meet clients or attend trade shows, you probably spend several hours each month arranging and booking flights, hotels and rental cars. Instead of tying up your time with travel, let a virtual assistant find you the best fares and book your accommodations. Also, if you're going to be wooing business contacts in an unfamiliar city, a VA can help you find the best places for dining and entertaining, and even make you reservations.
Stay on top of social media
In an earlier blog, we wrote about the importance of having a social media strategy for your small business. Of course, carving out the time to successfully execute that strategy is a whole other matter. If you're too busy to Tweet or can't find the time to update your company's Facebook page, try farming the task out to your virtual assistant. If your social media starts to generate feedback and interaction, your assistant can handle replies and responses as well as creating new posts. Some VAs are specialists in areas such as web design or search engine optimization, while others may be more adept at writing content for blogs or shooting and editing video. Whatever you need to sharpen up your small business' social media presence, there's a VA with the skills to get it done.
Market research and industry trends
Most small business owners would rather spend their time creating than researching. But no one wants to be out of touch with the latest developments and trends within their industry, either. Your VA can monitor news sources, websites and webinars and provide you with a concise summary of what's new and relevant, keeping you informed while saving valuable time. Or, put your VA to work researching information about potential new products and services, or even clients you're considering doing business with. As with social media, you may be able to find a VA who specializes in market research, or has expertise in an area you don't.