How to Prepare Your Small Business for a Minimum Wage Hike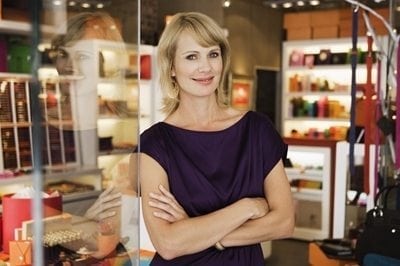 Ontario's minimum wage got a 20 cent bump to account for inflation in October, but it's about to make a sharp jump higher. Starting in the new year, the province's minimum wage will go from $11.60 to $14 per hour. A further increase to $15 per hour on January 1, 2019 is expected to be followed by annual rises at the rate of inflation thereafter.
Premier Kathleen Wynne has pledged to support small business owners dealing with a higher minimum wage. Currently, however, the government has not yet provided specific details about what kind of assistance will be offered, or when it will commence.
A rising minimum wage creates fears of shrinking margins for many small business owners, especially those who face strong pressure to keep prices competitive with rivals. Still, paying more in salaries doesn't have to hurt your bottom line. If managed properly, it might even be a blessing for your business. Here are some strategies designed to smooth your transition to paying higher wages while also working to improve your overall profits.
Update your business plan and review spending
Dust off your business plan (or put one together if you've never done so before) and find out what the financial realities of a rising minimum wage mean to your small business. Now that you've had a look at the cold hard truth, it's time to start problem-solving and see what you can do to deal with it.
For starters, how much can you offset the impact by increasing prices, while being careful not to diminish demand? Are there any inefficiencies or luxury items in your monthly spending that can be eliminated or reduced? Can you cut inventory and lower warehousing costs?
Finally, take a close look at your staffing levels. Can you automate some processes, put a cap on total hours for each period, or trim certain shifts in length? Are there technologies available to help you monitor hours more closely and cut waste from your salary expenditure?
Look for ways to increase productivity
If you're going to be paying your employees more, you'll want to be doubly sure they're making the most of their time. Review your processes, looking for ways to streamline operations and remove inefficiencies from their workflow. Create daily schedules of responsibilities so your team is kept busy, rather than them waiting around to receive direction.
Work to increase sales and revenue
The best way to compensate for increased wages is by boosting your sales figures. Whether you hire professional help to develop a marketing plan for your small business, or brainstorm some strategies together with your staff, there's never a bad time to work on growing sales. Whether it's introductory discounts for first-time clients, a loyalty program for existing customers, adding social media marketing to traditional advertising methods, or an innovative partnership idea that generates new exposure, be willing to embrace any idea that might generate more business.
Another way to potentially offset the impact of higher wages is by emphasizing big-ticket, high-margin items. Consider reorganizing your brick-and-mortar store, if you have one, or featuring selected big-ticket items on the front page of your website to try and stimulate interest.
Engage and empower your employees
Be upfront with your staff about the financial pressures you'll face as a result of the wage increases, and ask for their input in ways they can contribute more in return for improved compensation. Some people may surprise you with skills and abilities they haven't shown before. Other groups may be motivated by friendly internal competitions between departments to see who can improve output the most.
Employees who are engaged in their jobs and feel empowered by their responsibilities will be more willing and able to help your small business embrace any challenges ahead. They're also likely to stay in their jobs longer, reducing costs associated with turnover and hiring new staff.