Navigating Virtual Networking Events During Coronavirus Concerns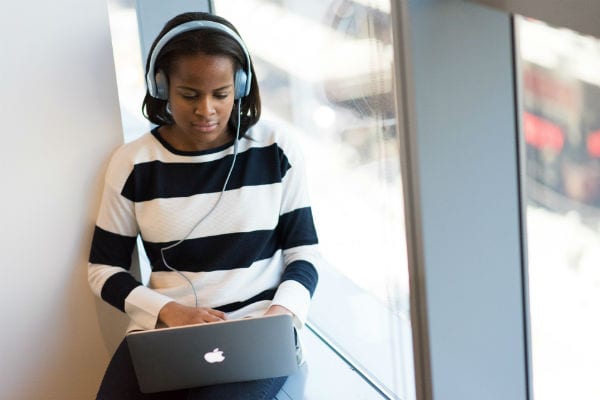 It is essential for small business owners to make the most of networking opportunities, however recent global events are making it more difficult. With coronavirus leading to an increase in social distancing, many physical conferences, trade shows and events are being cancelled and moved online. Luckily, true networking is so much more than showing up, grabbing snacks and passing out business cards. It's about making contacts, sharing who you are and what you do, and hopefully acquiring some important connections that can help you grow your business.
Was your planned physical networking opportunity transformed into a virtual conference instead? Read on for some tips on how to make the most of these online events during the COVID-19 outbreak.
Have the Right Equipment
With COVID-19, events are increasingly being offered as streaming sessions instead. ​To get the full networking experience, use a computer with a camera and microphone. Most laptops have a built-in camera but if you are on desktop, you may have to purchase a webcam to mount atop your monitor. Tablets are generally not encouraged as they may not offer access to all the video call's functionality. Consider investing in a good set of headphones to prevent bad audio quality. Make sure you have a reliable internet connection to avoid disruptions.
Practice Good Video Conference Etiquette
Before attending an online conference, ask yourself why you're joining and what you hope to gain from it. Gather all information about fellow attendees, speakers, topics of interest, special guests and the schedule so that you can maximize your time. Register earlier so that your space is secured, and during the event stay muted when you're not speaking and keep your camera on to stay engaged. Be sure to set up in an area in your house that is free of distractions and noise.
Don't Be a Passive Observer
If the physical conference you were attending has turned into a virtual one, be sure to be just as visible online as if you were there in person. Stay active in the event's chats and forums, submitting questions to their speakers during the event and making connections with other virtual attendees. Before, during and after the event, search its hashtag(s) on social media and connect with others who are using it.
Look Beyond Virtual Conferences and Get Online Everyday
In-person interactions are not always possible right now. Expand your networking reach by turning to online opportunities. Become more active on social sites such as LinkedIn and Twitter. Follow and engage with industry leaders, potential suppliers, and prospective customers. Making meaningful on-one-one connections online can often lead to more rewarding results than meeting dozens of people at once.
Follow Up
While exchanging business cards is typical protocol during networking events, it's not possible during these times of limited in-person contact. Be sure to capture the names, emails and social handles of the people you are interacting with digitally. Keep the connection strong by sending a follow-up email or message after conversing with them. Share how much you enjoyed chatting with them and include something that will keep the conversation going, such as a link to an article on a topic you discussed.