The Top 5 Insurance Questions Small Businesses Need to Ask Today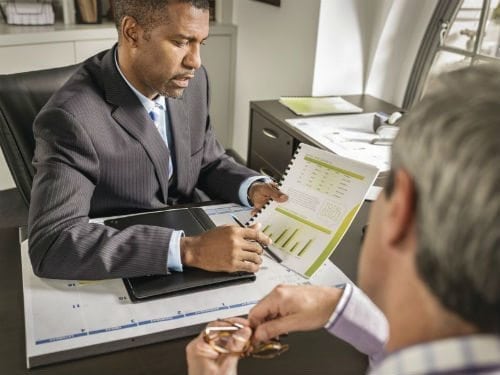 Getting the right insurance for your business shouldn't be intimidating. These questions can be a great starting point to working with a broker and making sure you have the right insurance for your business, and making sure you aren't paying for something you don't need.
1. Is my home-based business already covered by homeowners policy?
Maybe!  Several homeowners policies include automatic coverage for a home-based business depending on the type of operations and the annual revenue of the company. Be cautioned as they do not extend coverage for any Professional Liability, and read the wording carefully as these policies have several limitations and the coverage is minimal.
2.  How do I know if my liability limit is enough?
This is a question we are asked all the time and there isn't an easy answer. The limit of liability is usually chosen based on a number of factors, including the type of work you are doing, the loss trends in your industry, and on the exposed values of where you are working. Surprisingly, it is often a lot cheaper to insure higher limits of coverage than one would believe.
3.  What can I do to lower my premium?
Reviewing your current coverage to make sure you are insuring the correct coverage and limits, reviewing deductibles, and combining polices are all ways you can reduce your premium.  There are several discounts available on your policies such as loyalty discount, claims free discount and multi-policy discount to name a few. Working with a broker gives you access to several insurance companies for your business, and therefore several options.
4.  What happens when I have to submit a claim?
Call us! Claims can be reported 24 hours a day, 7 days a week. There is always someone available to discuss, provide advice and report your claim to the insurance company.  We will walk you through the claims process, make recommendations and provide risk management services to reduce future claims.
5.  Why do I need to provide certificates of insurance, and does it cost anything?
A certificate of insurance is a brief outline of the insurance coverage and policy limits provided under your insurance policy on the date the certificate is issued. This provides your clients with peace of mind knowing that your policy meets their requirements.  It is also good practice for you to ensure that the business partners you do business with are property insured as well. There is no cost for certificates of insurance to either party.
Ask an expert if you have specific questions about your insurance, for example, what insurance coverage you need if you make product and ship to customers, what insurance coverage you need if you provide a professional service, and what coverage is required if you have US and international customers.
Michelle Foster is a Commercial Insurance Broker with Dalton Timmis Insurance Group, and specializes in working with business owners. Contact information is: Michelle Foster, BA, CIP, CRM, Account Executive Commercial Lines, 888-385-8466 x2349 [email protected]