How your small business can benefit from local festivals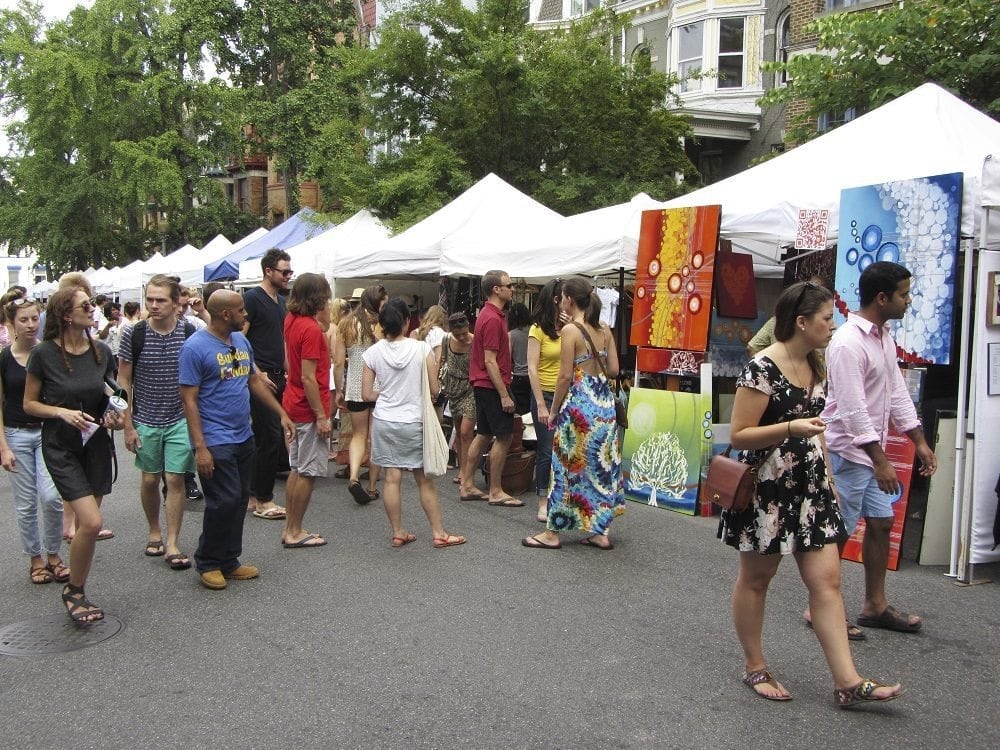 Summer is festival season, with a whole host of social events filling the calendar in communities across the country. Besides bringing people together to enjoy different activities and celebrate culture, these festivals can also be a great way to gain exposure for your small business. Interested in having your business participate in a festival this summer? Here are some tips on getting the most out of the experience.
Do your homework
Are you already aware of all the events coming up in your town or city? Chances are you know about the big ones, but haven't heard about some of the smaller festivals, meaning a little research is required before deciding where to focus your energy and attention.
First, figure out what your target audience is, then try to find an event those people are likely to attend. While your business might not be a big draw at the local bake sale or chili cook off, an antique car show or music festival could be just the place to find common ground with potential customers. Second, chat with fellow small business owners who've participated in any previous festivals to find out what worked, what didn't, and any other lessons they're prepared to pass on. Finally, get all the details on fees, registration costs, and sponsorship opportunities before deciding what form your participation will take. Can you afford the cost of setting up a stand for a few days, or is it better to be a sponsor and get your company's name and logo on festival signage and flyers around the region?
Publicize your appearance
Once you've settled on an event, do everything you can to help draw a crowd. Put up signage in your business with details about the upcoming festival, create multiple notifications for followers of your social media channels, and consider sending a couple of brief emails to customers on your existing contact list inviting them to attend.
Choose your representatives (and their look) wisely
A festival is the type of environment where you'll want energetic, enthusiastic people representing your business, so think twice about who should work your booth. Make sure they're outgoing, friendly, and remain respectful in their efforts to attract attention without going overboard or being pushy. Give employees a pass on being front and centre if their introverted personality just doesn't fit – ask them to get involved in set-up or other behind-the-scenes work instead. Finally, consider outfitting your crew in colourful, eye-catching shirts or uniforms emblazoned with the name and logo of your business, helping reinforce the association with anyone who stops by.
Get people's attention
Want to drum up extra attention at the festival itself? Send people out into the crowd to hand out branded flyers or coupons tempting attendees to pay you a visit. Try to come up with creative ways to catch some eyeballs among the many passersby, such as scheduled product demonstrations or other exhibitions, shows and appearances. If people know you're going to be giving them something interesting to see every hour, they'll be far more like to make a plan to stop by.
Bring something to give away
Don't go to a festival without bringing something to give away. It could be a product sample, a simple freebie (such as a pen, tote bag, hat, or coffee mug bearing your company name and contact info), or a coupon for future purchases. Alternatively, consider providing free food and drinks. Hot dogs on the BBQ, or just cups of ice cold water on a steamy summer day will always be appreciated by hungry, weary festival attendees. Consider getting paper plates and cups with your business name and logo printed on them to help strengthen the connection with anyone who stops by for a snack.
Use the crowd as a test audience for new products and ideas
Got a new product or service you're considering adding to your stable? Why not try it out on a few of the folks who stop by your festival booth? They can provide invaluable instant feedback on its pros and cons, helping you refine the idea, and giving you a sense of its overall viability.
Collect as many new contacts as you can
At any summer festival, one of your goals should be to make lasting connection with as many new people as possible, and turn them into future customers. Ask attendees to provide an email address in exchange for entry into a contest or prize draw. Rather than getting people to fill out a form, which can be time-consuming (and occasionally illegible), have them enter their information into a handheld mobile device, entering their contact info directly into your database for future mailings. Be sure to follow CASL rules when asking for email addresses.
Need signage for your booth? Consult the printing experts at The UPS Store near you.