How to Use Twitter Ads to Promote Your Small Business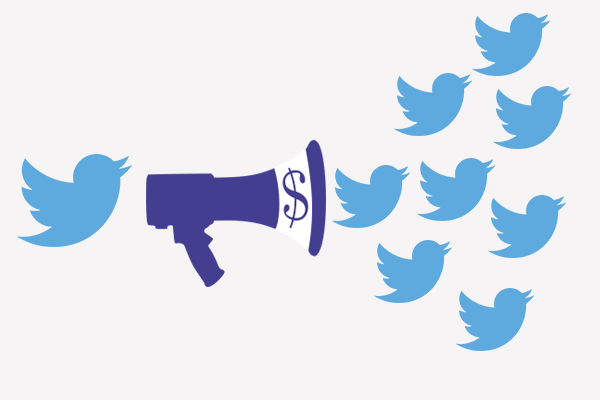 Twitter is an effective social media platform to connect with your customers and know what they are saying about your brand. While it's important to keep your customers updated via Twitter, the message may not reach all of your target audience and that's where Twitter ads come into play. Whatever your business goals are, Twitter ads can help you accomplish them.
Here are some advantages to spending your marketing dollars on Twitter ads:
Twitter ads enable you to reach highly targeted audience
You can create valuable leads
There are multiple options to reach your different objectives
You can only pay when your objective is accomplished
Determine Your Campaign's Objectives:
It is important to have a clear understanding of your business' campaign goals before you start developing your Twitter ads. Various objectives translate into different ad types. Following are the five most common business objectives: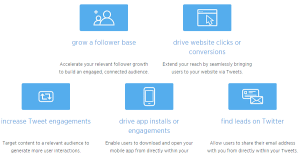 Twitter Ad Types:
Promote Your Account
This type of Twitter ad allows you to promote your account based on people's interests, their gender or the area in which they live to make sure it is seen by relevant people.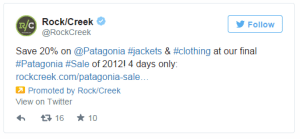 Promote a Tweet
Much similar to promoting your account, Twitter ads allow you to promote specific aspects of your tweet to your target audience based on interests and gender, target by geography, by device, or by analyzing your existing followers.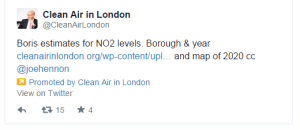 Find Leads
Add a Lead Generation Card to your Tweet; potential customers can share their email address with you so that you can follow up with them later.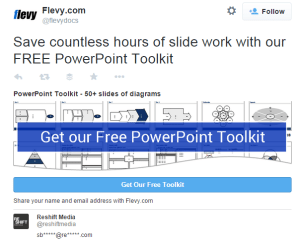 Drive Website Clicks
You can divert traffic to your website with the help of this ad type using the targeting criteria outlined below.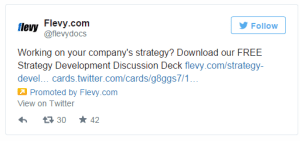 Setting up Twitter ads:
Choose Your Content
The very first thing you'll have to decide is whether you'd like to promote your tweets, or promote your Twitter account. Promoting your account is a viable option for growing your follower base but if you want to generate leads or drive web traffic, then go for promoting your tweet.
Choose Targeting Criteria
There are a few different ways to target your audience. You can target your campaigns by interests and followers, or by keywords (only if you're promoting tweets, not accounts) and also additional targeting options like geography, devices, gender, website visitors, email lists, who else they're following, etc.



Set Budget
Finally you'll set total and daily budget and a suggested bid amount for your campaign. Promoted accounts are priced on cost-per-follow and promoted tweets are priced on cost-per-engagement accordingly.

Note: You'll have to set up a billing method if it is not already set-up with your account.