How to Transition Your Small Business' Staff Back to the Workplace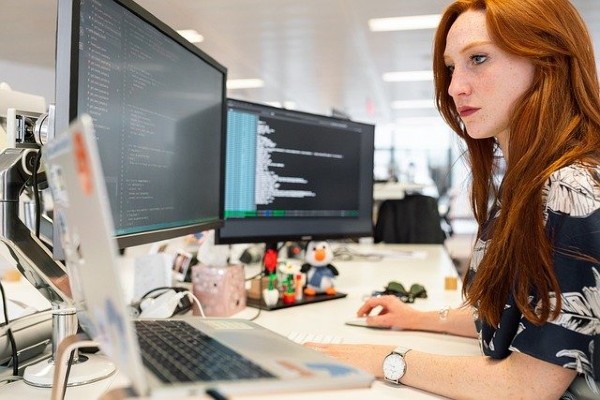 If yours was one of the many businesses that allowed staff to remotely during the pandemic, you might be transitioning back to a physical workplace. If so, there are undoubtedly going to be some unknowns to navigate through – how will day-to-day operations change? Will everyone want to return?
Working from home was already an adjustment that many had to adapt to and returning to the workplace in person may need some getting used to. Routines have likely changed for a majority of your staff, and other outside factors can have a major impact on the working style that may have existed pre-pandemic.
To help make the transition as smooth as possible and to answer some of those valid questions that have likely come up, it can be extremely helpful to have a back-to-work plan in place to help you and your team feel better prepared as you make the switch back.
While each workplace will look different, especially depending on your industry, there are key factors to consider as you transition your staff. Here are some recommendations to consider as you create your personalized plan for your small business. Above all, we encourage communicating with your staff on a plan that is right for your business and the goals you have established during this time.
Ensure your staff feel safe
This is extremely important, as health and safety can weigh heavy on the minds of your staff, especially during this time. As you begin the process of opening your workplace back up for your staff, it is imperative to first prepare the work environment to adhere to any Government guidelines that are in place. This could include COVID-19 screening, disinfecting, mask wear, etc.
Acknowledging and following through with the safety procedures for the workplace can be a great way to not only let your staff feel like the space they are entering is safe, but it can help provide some much-needed reassurance that as they make this transition, it is supported with the proper, up-to-date protocols.
For staff members who may feel a bit unsure about entering the workplace again, emphasizing this element can help mitigate risk and add the encouragement that they need to transition back. A way to foster this is through effective communication, such as personalized emails or conversations, prior to the transition. Highlighting exactly what will change regarding safety protocols before your staff enters the workplace can allow them to feel better prepared for what they can expect, which can help make the entire transition easier to manage.
Consider an optional or hybrid return
As a small business owner, you may not have a large staff, but those you do are needed to help your business run efficiently. It is important to keep in mind that not everyone wants to return to an office or brick-and-mortar workplace. For instance, there may be some individuals who are immunocompromised and do not yet feel comfortable entering a congregate setting. Or there may be some individuals who preferred the flexibility allowed them by working from home. It is also important to reflect on the last couple of years and consider what operations can be accomplished remotely. A recent study found that 90% of remote employees reported being just as productive at home as they previously were in their place of work.  Ask yourself – is it necessary to have each staff member in office every day? And if not, can your business adapt?
One way to do this is by offering a hybrid return, at least during the transition process back to the workplace. This could like look three days in-person, two days remote, or any other personalized schedule that could work best for all staff members. The transition back to a physical workspace may not be easy for everyone, and slowly getting back into it, can help your team develop to a new routine that they've hit pause on for the last couple of years.
Implement more remote options
Even if transitioning back to a physical workplace, it can still be extremely valuable to continue to incorporate various technology that you and your staff once relied on while working remotely. For instance, remote meeting technology might be a more suitable option to use rather than having your staff travel unnecessarily to meet in person for meetings. Plus, it's far more financially efficient for your business in this case. Switches like this can make the transition back to the physical workplace a lot easier to manage, especially if you have staff that are weary about being around larger groups of people.
Determining what can be done remotely and what can be replaced with digital solutions can help your small business run optimally and with purpose. Remember, the practices you followed pre-pandemic might not be as efficient now, and by re-examining how your small business functions, you may be able to find better solutions that don't necessarily require a member of your staff to come in if they don't have to. This can help bridge the gap between remote work and in-person work, by incorporating the practices you and your team used for the last couple of years.
Provide mental health support
Promoting supportive mental health strategies in the workplace has always held immense value. However, the pandemic has resulted in a roller coaster of emotions for many, and reports of stress and anxiety levels have increased significantly. Having accessible resources available, especially at the workplace, can help those who may need a bit more assistance transitioning back, and it can be a great way to demonstrate that your staff's needs are paramount.
This support can take a variety of shapes, and it really comes down to your workplace. For instance, many workplaces have mental health support as part of their insurance plans for staff, which can be important to highlight as they come back to the workplace. There are also a variety of external mental health resources, such as online support or in your community, that you can point out to your staff.
Another way you can demonstrate this support is through regular check-ins. As you and your staff transition back to the physical workplace, it is important to determine how everyone is adapting and if anything needs to change. Throughout the pandemic, you and your staff had to quickly acclimate to the changes in the world around you and transitioning back to the workplace can still require some adapting. Communicating to your team that you are dedicated to meeting them for personalized support, such as through regular check-ins, can help make the process a bit more comfortable.
Part of providing this support also means being flexible. For many, routines will need to change as your team transitions back to the workplace, and during this time, it is important to be understanding.
Small business solutions with The UPS Store
The UPS Store is here to help with small business solutions, including providing printed materials resources you may need when transitioning your staff back to the workplace. Be sure to reach out to a location near you to see how we can help.