How to Effectively Start a Home-Based Business in 2020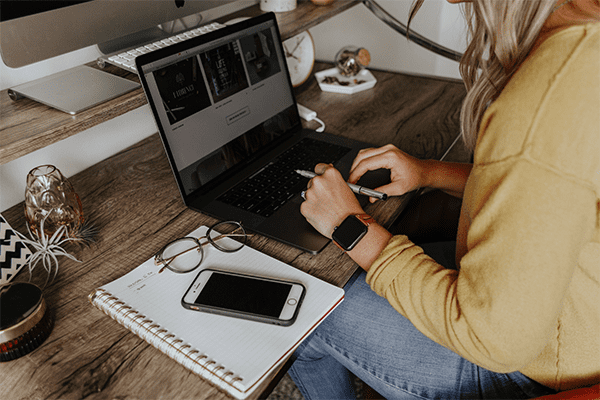 Your professional circumstances may have changed due to Covid-19, and you may be considering launching a home-based business of your own.
Having a home-based business can offer many advantages, like lower operating costs and the ability to grow at your own pace. At-home businesses do not limit your business potential. In fact, some of the most successful and well-known businesses were started at home, including Google, Amazon and Disney.
Here are some advantages of working from home:
Minimized the cost of overhead
Increased flexibility
Less time wasted on commuting
The ability to scale up or down quickly
Tax deductions
Convenience
On the other hand, working from home can bring some disadvantages. For example, having limited space at your home can be a challenge, or you may have difficulty separating work from your home life. It's incredibly important to assess whether your business, work life, and family life will align well with your home business needs.
As you're looking to get your at-home business started, here are a few things you need to accomplish to get it up and running smoothly.
Learn the Regulations
On top of having an idea and business plan, it's important to check provincial and federal rules and regulations specific to home-based businesses and the necessary license requirements. Follow these steps:
Choose a business structure
Get your tax numbers
Get licensed, if necessary
Don't forget insurance

Set Up Your Home Office
Your home set up is extremely essential for the success of your business. It's important to dedicate a space that is just for your work. This will allow you to focus and be productive while helping balance your work and home life. It will also allow you to claim some working-from-home expenses on your income taxes.
Going beyond just having a dedicated space, make sure your business is equipped with the right tools, including a computer, monitor, access to a printer (at your office or at a business service centre like The UPS Store), a scanner, and back up storage for your data.
Establish Business Hours
To keep yourself from getting off track or distracted, establish set business hours. Although flexibility is one of the perks of a home business, it's still important to dedicate specific chunks of time to work in order to add structure to your day and maintain your business plan. Setting a quitting time also allows you to maintain work/life balance.
Launch Your Marketing Efforts
Marketing your business should always be a priority for your company. Start marketing before you open so you have customers who are interested and ready to buy from day one. Beyond your paid marketing efforts, employ less costly tools like social media, emails, and referral programs with other businesses.
Network
Even though home offices can feel isolating, it remains essential to mingle with other professionals online or in person as much as you can. It's not only important for socializing, but it's also essential for networking, raising brand awareness, generating more customers, and swapping small business advice.
Assemble a Team
You might be the only fulltime employee, but that doesn't mean you can't get more help and expertise. Hiring an accountant to help with the taxes and payroll may be beneficial for keeping your finances on track. Other good hires could be an insurance broker to help with policies, and a lawyer to handle any legal issues that may arise.
Extra Help Keeping Your Home and Business Life Separate When You Get Started
The UPS Store is here to help your home business flourish. Our Home Business Starter Pack has everything you need to maintain your professional image while keeping your home and business address separate. This starter pack includes a small business mailbox, which will allow your business to have a real street address to receive packages with 24/7 access to your mail. You'll also receive professional business cards and free fax receiving services. Click here to learn more.