How to Avoid the Summertime Work Blues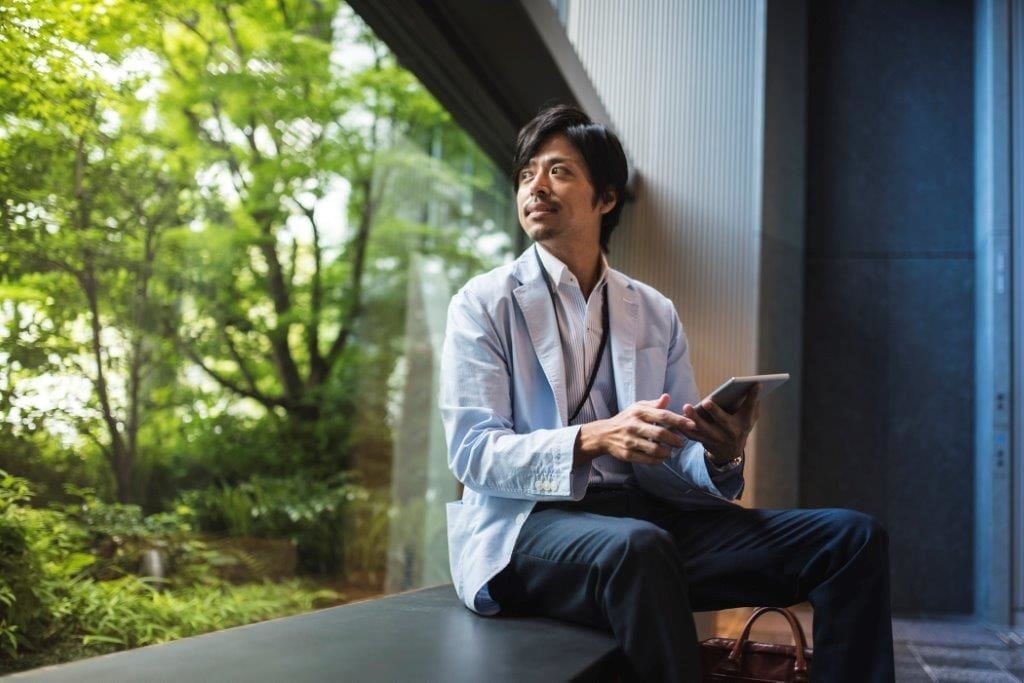 We've been waiting for what feels like forever. Finally, summer is here again! With the sun shining and temperatures soaring, many are eager to make the most of this all-too short season. Unfortunately, that's not always ideal for small business owners, who rely on motivated, inspired employees to keep things profitable and productive.
If your staff is too distracted by the warm weather and abundant sunbeams, here are five ways to keep them engaged this summer.
Move meetings outside
Ever been in a meeting where most of the attendees are looking longingly out the window instead of paying attention? Chances are this is a familiar scenario at most Canadian offices during the summer months. Instead of trying to overcome the temptation of the great outdoors, why not give in to it, and move your meetings outside? These days, almost all of us work on a mobile device, whether it's a smartphone, laptop, or tablet, which can easily be carried along to an outdoor location, such as a patio or nearby park. Couple that with the widespread availability of WiFi, and you don't have to worry about being disconnected when you step out the door.
For an extra change of pace, especially when it comes to one-on-one meetings and small group sessions, why not take a walk together? You can enjoy a breath of fresh air, get the body moving, soak up some sunshine, and be productive all at the same time.
Come up with a contest
Whether it's a friendly game of softball, or a competition to see who can generate the most new sales leads, there's nothing like a contest to stir up excitement among your employees. If you're feeling inventive, consider combining elements of fitness and activity with work-based goals to add interest and help level the playing field so that athletically-inclined staffers don't always have the edge. Reward the winners with paid time off to enjoy the weather, or summer-themed prizes such as patio accessories or a beach bag. If you'd rather compete against people from outside your office, enter an employee team in a recreational sports league. You'll soon find that post-game patio excursions are the perfect time for staff bonding.
Plan a picnic
Nothing says summer like dining al fresco, so give your staff something to look forward to by organizing communal meals in the great outdoors. It's a chance to socialize and enjoy some snacks while making the most of the magnificent weather. There are several different ways to arrange outdoor eating. For instance, you could organize a potluck lunch in a park, have a catered buffet delivered to your business, set up a BBQ somewhere and get grilling together, or hire an ice cream truck to serve up tasty treats right outside the office.
Get summer weekends started early
Summer weekends are like gold, a rare and precious commodity that everyone wants more of. Give your staff extra time to make the most of the season by letting everyone leave a little early on Friday afternoons. Whether you choose to simply shave the workday down by a couple of hours, or ask employees to abbreviate their breaks and work a few minutes longer during the first four days of the week, the chance to get out the door ahead of schedule is always a big motivator. If you're concerned about work falling through the cracks before each weekend, make a deal with your employees that they must keep their cell phones switched on after leaving the office every Friday, ensuring they'll still be accessible in case something requires urgent attention.
Another alternative that will pay dividends with improved productivity is relaxing rules about working remotely. This is another instance where mobile technology and remote desktop applications make office walls less meaningful than they used to be. These days, it can be just easy to get work done from the backyard or cottage.
Offer time off for training and volunteering
If you don't want to simply send your people packing a few hours early, you can always devise a more virtuous use of their time, one that should also help them from slipping into the summer doldrums. First, offer opportunities for education during the summer, a time that many businesses already find slower than the rest of the year. Send them out for training sessions, hold seminars to help broaden their skills, or bring in guest speakers to tackle whatever topic strikes your fancy.
Another idea is to encourage staff to spend some paid time each week or month volunteering for a charity or some other worthwhile cause. This can even be done as a group, providing opportunities both for bonding and general community improvement. A few hours serving meals at a homeless shelter, or picking up litter from a neighbourhood park, will give your staff a chance to get out of the office and feel good about themselves all at once.