How Small Businesses Can Prepare For a Recession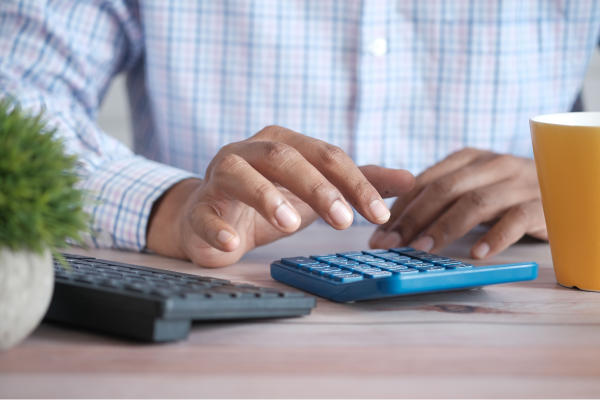 Does your small business have a recession game plan? While no one wants to predict a negative future, it is something that small business owners should prepare for ahead of time to help navigate the choppy waters if (and when) the economy faces a recession.
A recession, in its most basic definition, involves a general decline in economic activity and performance that can last from a couple of months to several years and can take time to recover from. While there can be a number of reasons why a recession occurs, common causes include a rise in inflation and a decrease in consumer spending. Due to factors such as high interest rates or a drop in consumer confidence, many business owners face losses, such as fewer sales thanks to a drop in demand. Modern economists are able to better predict when a recession will occur, which can allow business owners to better prepare for what's to come.
Throughout the COVID-19 pandemic, a global economic recession occurred from February to April 2020, according to the National Bureau of Economic Research. But now that we've recovered from it, is another one on its way? According to RBC, Canada is set to have another recession in 2023 that they anticipate will be "short-lived" and "not as severe." Nonetheless, the unemployment forecast is expected to jump up to 6.6% next year, with significant increases in interest rates and inflation.
Preparing for something like this is important, but not always easy. Below we have listed several ways your small business can prepare for a recession. Remember that there is no "one size fits all" strategy to withstand a recession. Every business is different (i.e., finances, products/services, etc.), making the preparation process something that needs to be personalized to your business and employees.
CREATE MULTIPLE STREAMS OF REVENUE
If this is possible for your small business, bringing in multiple streams of revenue can offer a lot of security, especially during a recession. By diversifying the products and/or services you offer, it can be a great way to appeal to a vast audience of potential customers.
When a recession hits and certain products and services see a decline in demand, businesses that offer a wide variety to their customers have a greater chance that at least one of those streams of revenue can be what it takes to keep things going and maintain enough profit.
Offering products or services that vary in price can be especially helpful, such as creating a recurring membership that customers can keep up with before and during the recession.
Remaining as flexible and agile as possible is important at all times when running a business, but especially during a recession. With multiple revenue streams, you can easily shift your focus from product to product or service to service, depending on what will offer you the best immediate monetary results. However, having this established before the recession hits will help your small business work out the kinks, making each stream of revenue easier to carry out while you're experiencing the shift from the recession.
MAINTAIN CURRENT CUSTOMER RELATIONSHIPS
While your small business may be focused on trying to attract new customers, you do not want to overlook the customer base you have now. Building upon and strengthening the relationships with current customers will help increase the likelihood of them committing to your business during economic uncertainties.
40% of customers who have a personalized experience with a business are likely to spend more than anticipated. However, for an experience to be personalized, businesses should first tap into the wants and needs of their current customers. Doing so can not only improve your business now, but also during a recession, as customers will feel a personal tie to your business.
Something you can do now is look to the group of long-time customers who have been loyal to your business. What are some ways you can nurture this relationship? Are you offering everything you can to reward their loyalty? Discovering ways to establish this now will help in the long run. Something like a loyalty program can help retain customers and offer benefits to customers who stick by you.
If you are a new small business and you do not have the benefit of many long-time customers, you can still shift your attention to the customers who are currently buying from you. There is a 60-70% probability that you can sell to an existing customer, compared to a 5-20% chance of selling to a prospective customer. Additionally, existing customers are 50% more likely to try new products than new customers, and on top of that, 31% are likely to spend more.
Invest your time and energy into these customer relationships now as they can help carry you through economic uncertainty.
EXAMINE & OPTIMIZE YOUR BUSINESS PLAN
While we are not currently in a recession, now is the time to take a look at how your business operates and what you can do to optimize and streamline the process to improve efficiency. This can be incredibly important to do now so that you and your employees are not left scrambling to determine ways to streamline your business processes during a downturn.
This can look different depending on your business, but better managing your inventory is a great first step. How does your inventory compare to your current and expected orders? Determining how much inventory is enough, without being too much, can help you optimize inventory levels on a consistent basis.
While you examine the inner workings of your small business, find out if there are products and/or services that are not generating enough profit. This may require more in-depth research into your business, but finding what is unprofitable now will save you time, energy, and money that you can put into other revenue streams instead.
Also try to uncover any possibilities to create more efficiency in day-to-day tasks. Can something be automated? Do you really need to add that extra step that takes up time in the day? Find ways to streamline how you and your team work. This can help you feel better positioned if a recession causes some cutbacks.
BUILD UP YOUR SAVINGS
As a small business owner, the thought of putting away money for a "rainy day" may seem impossible when you need to put it into your business instead. However, creating a cash reserve can be important, as you can access it to cover your expenses when revenue and profit are low.
Knowing how much to put away in a cash reserve is up to the small business owner; some may want up to three months, while others want longer or shorter. Find out what you can realistically put away and start now. One way to do so is to keep an eye on your cash flow. Determine what your expenses are, cut back on overspending wherever you can, negotiate better deals with suppliers, etc.
FIND FINANCING OPTIONS NOW
Line of credits, loans, a small business financing program – find out what you can access now before a recession hits. There is often a lot of paperwork involved when securing financing options, which often involve even greater steps to fill out. Plan for this when you may not necessarily need the financing, as it will act as a great backup if you do.
Knowing what your options are as a small business owner and what you can or cannot qualify for can offer some peace of mind, knowing there are options available during a time of elevated stress.
KEEP YOUR EMPLOYEES IN THE LOOP
A recession hits everyone in a business – owners and employees included. When faced with economic uncertainty, it can often be a stressful time for employees who are unsure of the next steps or if they could lose their job. This is why it is so important to create a space for open dialogue. Share the steps you are taking to prepare for a recession and what could happen if one hits, and include them in the preparation process. Working together can allow you to strengthen your recession game plan.
START TODAY
There is no better time than right now to get your business prepared for a recession. It may sound cliché, but what you do today can create a better tomorrow. Feeling secure in your business decisions can follow through with you during a recession, and your future self will thank you for it.
The UPS Store is here for your small business solutions. Reach out to a location near you and uncover other ways to help optimize your business.