Beware of Batteries When Shipping Holiday Gifts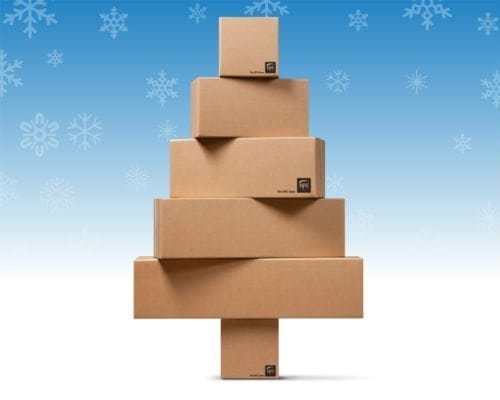 Bought dad a new rechargeable power tool for Christmas? A new piece of computer equipment for mom? For both rechargeable and non-rechargeable power sources, batteries of various kinds are common in computers, cell phones, cameras and other small electronic devices. If dropped, crushed or short-circuited, these batteries can release dangerous amounts of heat and may ignite.  Although common dry cell (i.e. AA, C, D batteries) may not be regulated as hazardous materials, even these batteries can cause fires from short circuits if batteries and terminals are not protected. Some batteries are even regulated as hazardous materials in transportation and have special regulations when to comes to shipping.
For most common consumer items that rely on batteries, a couple of easy steps can be taken to protect your package while in transit.
Package the batteries to keep them from being crushed or damaged, and to keep them from shifting during handling.
Always keep metal objects or other materials that can short circuit battery terminals securely away from the batteries – e.g., by using separate inner box for the batteries.
If possible, protect all terminals against short circuits by completely covering the terminals with an insulating material (i.e. by using electrical tape or enclosing each battery separately in a plastic bag).
Ensure that any devices will not turn on during transport. Protect switches that can be accidentally activated or remove the batteries and protect the terminals. Even very simple devices like flashlights or rechargeable drills can generate a dangerous quantity of heat if accidentally activated.
Visit The UPS Store in your neighbourhood to learn more and ensure your gifts arrive safely and on in time.