Halloween Marketing Ideas for Small Business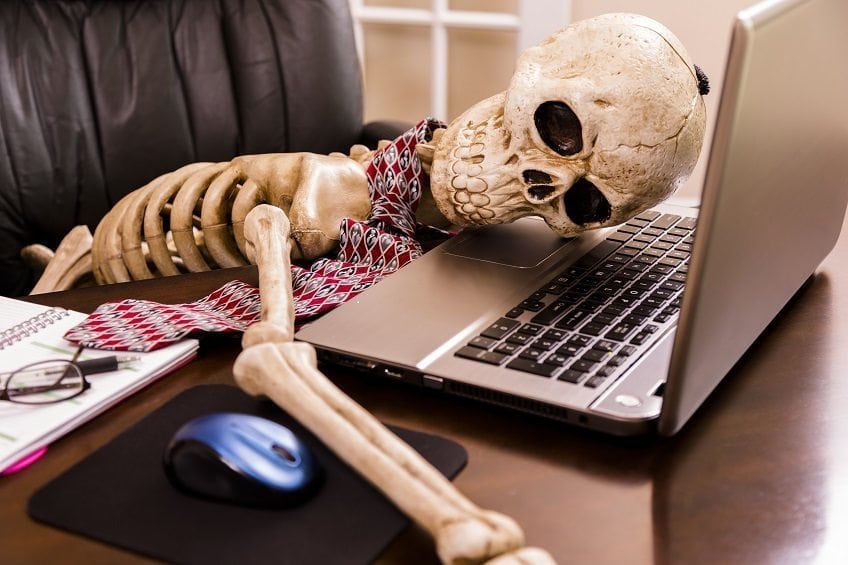 Forget about frightening ghosts and ghouls. There's no reason small business owners should find Halloween scary. After all, it's a holiday many people happily associate with the fun of costumes and creativity, not to mention chowing down on tasty candy. This October, hitch your small business to the fun of Halloween with one of these marketing ideas, and help turn spooky spirits into spirited sales.
Creepy contests
A contest is a great way to tap into the energy and excitement around Halloween. Ask entrants to submit a photo of themselves dressed in their scariest costumes, or submit their most hair-raising ghost tale. Boost participation and interaction by getting customers and social media followers to vote on the best entries. Reward the winners with gift cards or discounted deals on products and services.
If possible, try to link your business to the central theme of whatever contest you come up with. For instance, a book store owner might get people to dress up as their favourite literary characters.
Ominous online offerings
Make sure your website and social media channels are tuned into the Halloween theme. Dress up your online presence with appropriate images and colours, like your business logo as the carving on a jack-o'-lantern. Use Halloween-related hashtags and create content tailored to the holiday, such as a scary video or ghost story blog post. The extra effort will help your online offerings and your business attract extra eyeballs and attention.
Hold a costume exchange or other event
Halloween marketing doesn't have to be all about October 31. Before the day itself arrives, host a Halloween-related event at your small business, such as a costume exchange or pumpkin-carving competition. Consider setting up something for kids – their parents will form a positive impression of your business, and might just become customers.
Tempt trick or treaters
Does your small business operate a brick and mortar location? Why not turn it into a must-see hot spot on the local trick or treating trail? Decorate your store with whatever you want, whether it's a perfectly-carved pumpkin, a sinister skeleton, or both. When the big day arrives, make sure to dress yourself up, too. Add to the mood with menacing Halloween music, scream sounds and mournful wails. Charm customers and trick or treaters by handing out candy. If possible, give away goodies branded with your company name and logo.
Instead of just giving away candy, also consider handing out products samples, coupons for specific items or services, or trinkets branded with your business details, such as candy collection bags.
Tricks, not treats
Rather than a taste of chocolate or a tiny trinket, celebrate Halloween by sharing helpful tricks that make life a little easier for your customers. Whether it's generic life hacks or helpful guides and information related to your products, try to provide something that'll be a real treat for your customers.
Scare up a scavenger hunt
Get people exploring your store with a Halloween-themed scavenger hunt. Hide a photo of a black cat or a picture of a pumpkin, somewhere among your shelves or on your website, and offer prizes or discounts to shoppers who can successfully track them down.
Do a 'dress up for a discount' deal
Give people an incentive to visit your business during the days around Halloween with a promotion that offers discounts to anyone who comes in while wearing a costume. Ask participating customers to pose for photos, then post the best ones to your social media accounts.