Guide to Starting Social Campaigns for Small Businesses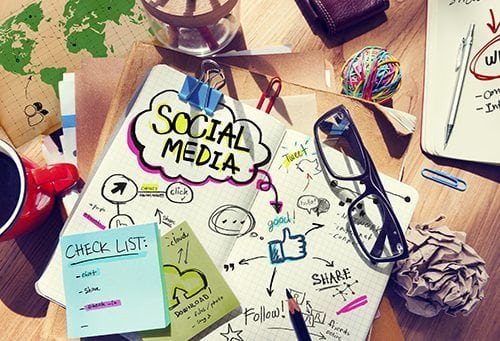 The rapid growth and widespread popularity of social media has allowed businesses big and small to boost their exposure and build a loyal following. Powerful and easy to use, social media has become the new word-of-mouth for many small and emerging companies.
In a previous blog, we explained how to get started on social media. But beyond simply establishing and maintaining a presence, ambitious business owners will try to grow their audience – and their profits – by running ad campaigns, contests and promotions. If you and your small business are ready to take social media marketing to the next level, here are some helpful tips to make your next campaign a success.
Plan Wisely
Before undertaking any kind of social media advertising campaign, it's essential to understand your objectives. Who do you want to reach, and what do you want to tell them? In turn, how would you like people to respond? Is the goal to boost your number of fans and followers? Do you want to collect contact information or other data from potential sales leads, or learn more about your customer base? Maybe you're launching a new product, and want to raise awareness by running a contest to give one away.
Beyond understanding your objectives and desired outcomes, it's equally important to have a firm grasp on your budget and your ability to produce compelling social content after the campaign ends. The last thing you want to do is alienate and annoy your fans by being unable to deliver on a promotion that ends up costing too much money or manpower to complete, or getting people to follow you and then finding yourself with nothing to say.
Finally, step back and consider the big picture. How well does your proposed campaign fit with your business' long term goals? If the two don't work in tandem, it's time for some tweaking before going any further.
Go where your audience is
There's no shortage of avenues to pursue when starting a social media campaign. If you're organized and efficient, you may already have a presence on multiple social media networks. But most small businesses don't have the reach or recognition to be popular across all of them. Unless your goal is to grow your fan base on a site where your number of followers is still small, the smart move is to focus on the network where you already have the biggest and most active audience. If you're just starting out on social media, do some research to find out which sites your target demographic uses most often, and put your ad spend there.
When determining which network to use, consider your objectives and the type of content your want your ad to contain. If you have a great video or photo of a product you'd like people to see, you may want to consider a promoted post on Facebook. If you're trying to gain newsletter subscriptions, a Twitter card campaign might make more sense. If you just want to engage in some brand awareness, you could try a likes or follower campaign.
Just because you're concentrating on one site doesn't mean, however, that you should ignore the others; they can still be valuable for cross-promotion purposes. For example, if you decide to run a contest on your business' Facebook page, be sure to drive traffic there from your Twitter feed. And in every case, include sharing features that allow your existing users to tell their own friends and followers about your efforts. The mushrooming power of those connections will help promote your campaign to new people.
Whatever site you focus on, make sure you know and understand their terms and conditions. Facebook, for example, no longer allows what's known as 'like-gating,' which involved forcing users to like a Facebook page in order to enter contests or see unique content. It is now OK, however, to get users to enter a contest by commenting on a post or private messaging a Facebook page.
Consider your budget
The type of social media campaign you choose to run may also be governed by how much you'd like to spend.  Facebook, for example, has a variety of ad units designed to suit any budget. You can boost a post on your page for as little as $10, or you can spend hundreds of dollars a day on a large campaign. On Twitter, you can opt to bid based on engagement (i.e. – you'll only pay when a user clicks off to your website or enters their email address).
Create a content calendar
Organizing and launching a social media campaign is just the beginning of the process. Once you're up and running, you've got to keep creating content to engage the new fans you've earned with your campaign without being stale and boring, or coming across as overly pushy about your product. As one Forbes article advises, it's a delicate balancing act between being "equal parts entertainer, informer and just a dash of advertiser…a tough fence to sit upon."
Make things easier on yourself by using a spreadsheet to create a detailed calendar of the content you plan to roll out, and when. Review the document to make sure your posts all fit the tone and voice of your business, and your existing social media strategy. Identify which posts should be boosted or promoted as part of an ad campaign.
Content doesn't always have to be big and dramatic. The key is keep things fresh and give users a reason to come back. Sometimes, all it takes is a status update or response to a comment left by one of your followers.
Pictures are priceless, and so are videos
The old adage that a picture is worth a thousand words definitely applies when it comes to building a strong social media campaign. Using arresting, eye-catching images in your ads will generally go a good deal further than text when it comes to attracting engagement. Video ads are becoming increasingly effective, especially on Facebook, which has recently begun auto-playing videos in the News Feed. Best of all, visual elements are eminently shareable, further boosting your reach.
Don't ask for too much
If your campaign includes a form to acquire information from your audience, don't make it too daunting. Many social media users are turned off by having to fill out line after line of personal information. The rule of thumb is that each additional box on an entry form leads to a 10 percent decrease in the opt-in rate. Concentrate on getting the information that will be most valuable to future sales and marketing efforts, such as e-mail addresses. If you really want to dig deep, make as many boxes as possible optional, rather than mandatory. At least a few people will still provide the full story, giving you extra information to work with.
Finish with some follow up
Once your campaign has ended, check out the available analytics to see how you fared. Sites like Twitter and Facebook offer detailed reporting throughout the duration of your campaign. Did you meet or exceed your goals? What worked well, and what didn't? When you're looking for ads you may want to emulate in the future, a good rule of thumb is to look for the ones that had the highest click-through-rate with the lowest cost-per-click.
Finally, circle back and check in with the people you engaged with, either by sending them an e-mail or by continuing to create compelling content on your social channel.