---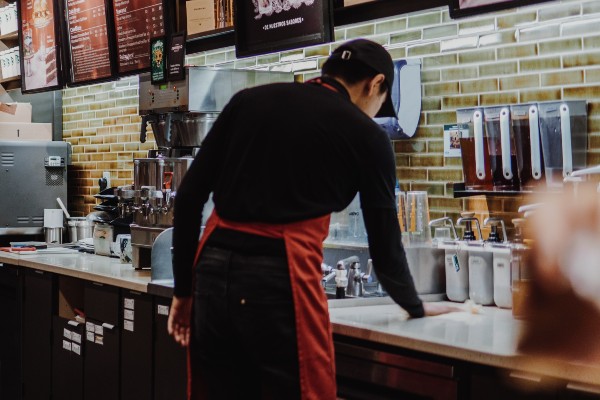 Think of entering the franchise industry like running a marathon. As you approach the starting line, you are full of energy and enthusiasm to get started, but as you continue running, the choices you make along the way will either help you to progress further along or will keep you from leading the pack.
Whether you are thinking of opening your first franchise or have years of experience behind you, each franchise agreement you enter will have its own set of requirements and even challenges. Here are five missteps you can easily avoid as you step into your new title as 'franchise owner,' no matter what industry you enter.
1. Review your Franchise Disclosure Document fully
The franchise disclosure document (FDD) is one of the first documents you will receive when you are in the early stages of investing in a franchise. This document is full of valuable information that as a franchisee you need to make a fully informed decision and can also be extremely useful once you become a franchisee.
The FDD is like a go-to guide for a franchise owner. Within it, you can find the history of the franchisor, as well as an outline of the initial, ongoing, or reoccurring fees that exist, renewal terms, the obligations of a franchisee, marketing information, training obligations, and more.
When a franchisee fails to thoroughly review the FDD or only looks at certain sections of interest, a lot of vital information can be missed. As a result, a franchisee may enter into a business agreement without fully understanding the business model set by the franchisor, what is required of them as a franchisee, and so on.
Tip: Enlist the help from a franchise lawyer who can help you fully understand the FDD of the franchised business you are considering purchasing.  
2. Ensure you are well funded for launch and beyond
Investing in a franchise system is not a small undertaking, and unless you can fund your franchise personally, you will likely need to secure financing from an external source. However, the path to acquiring funding is not an always easy one to navigate, as there are several options to consider, such as bank loans or government programs each of which would require detailed preparation of an application and supporting documents.
It's important to understand what you need to prepare financially. The costs that are associated with running a business can add up, and not budgeting for them can result in many unnecessary headaches down the road. Many franchisors will recommend that you not only prepare to fund the investment into the franchise itself but also have a minimum amount of working capital on hand as well. The franchisor of the business in which you are interested should be able to assist you in understanding what you should have on hand to open and run your new business in the first few years.
3. Take advantage of the support around you
One of the great things about becoming a franchise owner is that it is not so much about the hard skills you have in your chosen industry but more so about your passion and drive for success. If you have the latter, the "on-the-job" skills that are required to succeed in your industry can often be taught through training and support by the franchisor.
With a franchise, support comes in two ways: through the franchisor and through your network of franchisee peers. As the franchisor is the expert in everything to do with the company, their support and resources can be vital to the success of your location. Take advantage of their knowledge and skills on a continuous basis, not just at the beginning or when any problems arise. Remember also that being a franchise owner is not a solitary role – your fellow franchisees are also a wealth of in-the-field knowledge that you can enjoy.
4. Plan for the future
This is pretty broad and may seem obvious, but proper planning both for short and long term is an important component of any successful business. If your destination is a success, you need to create the road map to follow or, in other words, plan your journey in order to reach that end destination. Basic planning could include monthly and annual sales targets, plus actionable items to help you achieve those targets. Longer-term planning can include such things as succession planning or your exit strategy. With a thorough, measurable plan in place, your pathway to success will be more effectively carved out.
5. Follow the franchise system
One key to the success of a franchised business is following the franchise system. The franchisor has knowledge and experience that you typically would not, and they have built their business' growth around this. A common pitfall found in franchising is when a franchisee owner stops following the system they invested in and then wonders why sales and growth aren't going in the direction they hoped for. This is easy to avoid by simply following the plans and programs that your franchisor has in place. After all, it is what you have invested in.
If you are interested in a franchising opportunity with The UPS Store, be sure to check out our FAQ page or fill out our online Request Franchise Information form to learn more. You can also consult with our experts by calling our toll-free number 1-800-661-6232 or email us at [email protected].
---