---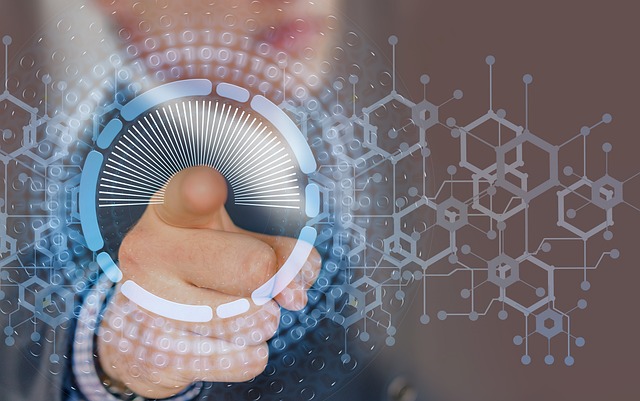 Advancements in technology are changing the way businesses operate, franchises included. New software can cut time and costs, allowing franchisees to run their locations more efficiently while revolutionizing how franchise systems operate.
The types of technology used in franchising can differ depending on the industry and the products/services offered, but there are some common systems and software that you will find within franchises. Recognizing their use and how it can help franchisees run a more streamlined business can better prepare you for a franchising opportunity.
Point of Sale Systems
A point of sale (POS) system combines software and hardware that businesses use to process customer transactions. The global POS software market size is estimated to reach USD $42.5 billion by 2027—a significant leap from the estimated $23.07 billion in 2023. This considerable growth highlights just how powerful these systems can be for a variety of businesses.
You've probably encountered a POS system at a retail store when an employee scans your items, processes the sale, accepts your payment, asks for your email address, etc. However, the real magic happens behind the scenes of a POS system in its various functions. Read on to learn how POS systems are changing the way franchises do business.
Enhanced inventory management
A POS system can help franchisees run their daily operations in numerous ways, including with its built-in inventory management software. Managing inventory can be a multifaceted, time-consuming process, which is where software comes into play. With inventory management baked into a POS system, available items are tracked, and inventory levels are automatically updated after each customer purchase, allowing for instant visibility into potential inventory issues. Some POS software will even automatically order inventory that is running low.
Greater customer relationship management
An additional stand-out feature of a POS system is its customer relationship management (CRM) capabilities. Building customer relationships can be a key component of a successful franchise business. Finding ways to improve a customer's experience is key, and a POS system can, in part, help franchisees achieve that. The software can gather customer information, such as purchase history and contact information, which franchisees can use to provide a more personalized experience.
POS systems can also create customer profiles and include loyalty program integrations, which can be used for personalized newsletters, offers, etc. For example, when a customer joins a loyalty program with the franchise, the POS system can automatically store the necessary data from that customer and link it to their loyalty account. The system will keep track of the customer's purchasing activity over time as it relates to the rewards they receive, making it a time-saving solution for franchisees; rather than manually inputting information, the POS system does it automatically. As a result, this can allow franchisees to send personalized marketing material that includes certain offers and discounts based on the customer's shopping behaviour that was tracked by the POS system.
By accessing details like a customer's preferences and purchase patterns, franchisees can better understand their customers' needs and recommend products or services based on that data. Plus, stored customer data on the POS system can help franchisees recognize customers, speed up checkout, and contribute to a positive experience.
The role of AI in POS systems
POS systems can include artificial intelligence (AI) capabilities that can also aid in inventory management, which, in turn, helps franchisees with customer management. One way this is demonstrated is through demand forecasting. This technology can help franchisees determine the right amount of merchandise they need based on customer data and behaviour.
Predictive Analytics for Customer Purchasing
AI-driven predictive analytics is not limited to POS systems. This technology allows for demand forecasting (aka predictive forecasting) using algorithms and historical customer data to identify more detailed demand patterns, detect customer purchasing trends, and give insight into what a customer might purchase next. Essentially, it's like having a crystal ball to predict future customer behaviour and determine if certain patterns are likely to repeat in the future.
Automated Omnichannel Customer Support
Omnichannel, something you'll hear in the e-commerce and retail space, is when a business provides consumers with a seamless experience no matter the platform they are using. Whether it be in-store or on their website or social media pages, the experience is consistent. This has become an increasingly popular strategy that several businesses have adopted, especially since the pandemic began when online shopping online increased, requiring businesses to provide as positive of an experience digitally as in-store.
Research has found that omnichannel marketing creates a 90% higher customer retention rate versus single-channel and a 250% higher engagement rate, highlighting just how important this strategy can be.
The latest technology related to omnichannel customer support platforms allows franchisees to respond to customer inquiries from multiple platforms in one dashboard. Whether it be social media replies and mentions, emails, or website inquiries, cloud-based automation software exists that can fuse these elements together in one platform to create brand-aligned responses to customers who've reached out to you across various channels.
Automated SMS and email marketing campaigns
The use of this technology will vary, but franchises can benefit greatly by sending personalized sales or offer alerts to customers using automated email marketing campaigns. This technology can adhere to the franchise's brand voice and tone in the messaging, which can be critical to maintaining consistency across locations. Research has found that omnichannel marketing campaigns that used SMS were 429% more likely to end in conversion, while automated messages made up 29.5% of all email marketing orders, helping indicate how this technology is currently growing in the business sector.
Adding this automation to a franchisee's daily operations can also benefit customers, providing them with a personalized experience with the franchise. SMS marketing and email software can allow franchisees to combine all their messaging needs in one place, create consistent templates that align with the brand's style, and reach consumers automatically with specific messaging that aligns their customers' position in the sales funnel.
AI-Powered Surveys
Customer feedback through surveys can be a powerful tool that many franchises use to learn more about their target audience and their needs. However, rather than using lengthy traditional surveys, many businesses are turning to AI-powered surveys that they can leverage to streamline the process. Some software tools use machine learning algorithms that can form questions based on previous answers, while others use generative AI to add new questions to an existing survey that you've already started or used in the past. Additionally, some survey platforms can create unique templates that stray from the traditional surveys you might see with multiple-choice results and instead use brand-approved illustrations and graphics to improve the customer experience.
Remote Management by Franchisors
Thanks to cloud technology, franchisors can remotely access key pieces of data produced by all their franchise locations. From profit information to sales, franchisees can oversee the stores in their network to determine performance and maintain consistency. Having digital access allows for faster decision-making and more efficient processes that can be quickly communicated to franchisees, making this a time-saving solution to manage franchise locations more effectively.
For example, software systems can track each store's inventory, often built into POS systems, that can tell franchisors which stores are running low. This insight can assist franchisors and franchisees alike in terms of managing stock and reordering products. This information is important for franchisors to know, as it will help determine the average inventory required for most locations, as well as track any seasonality changes across the network. The accessibility that cloud technology offers is changing the way franchisors manage their network of franchisees, ultimately improving how they run the franchise business.
Digital Marketing Efforts
From engaging social media content to online ads to search engine optimization (SEO), the evolving digital landscape lets modern franchises use digital marketing solutions to help stand out among competitors, which, in turn, helps their network of franchisees stand out in their community.
For example, there is software that allows brand-approved digital advertisements created by the franchisor to be easily localized and launched by franchisees. Additionally, AI-powered tools for SEO planning and keyword research can increase visibility for both the franchise and franchisee websites, while AI tools like ChatGPT can quickly generate compelling, scalable marketing copy.
These solutions are being incorporated more and more into franchise systems at scale, allowing emerging technologies and innovations to set franchisees up for success.
Franchising with The UPS Store
The UPS Store uses various modern technologies to help our network of franchisees grow and succeed. If you are interested in learning more about our franchising opportunities, our support page is a great place to find out how our franchising team assists our franchisees, while our FAQ page is full of key details based on the most common questions we receive. Ready to get your franchise journey started with The UPS Store? Please fill out our online information request form to learn more.
---