---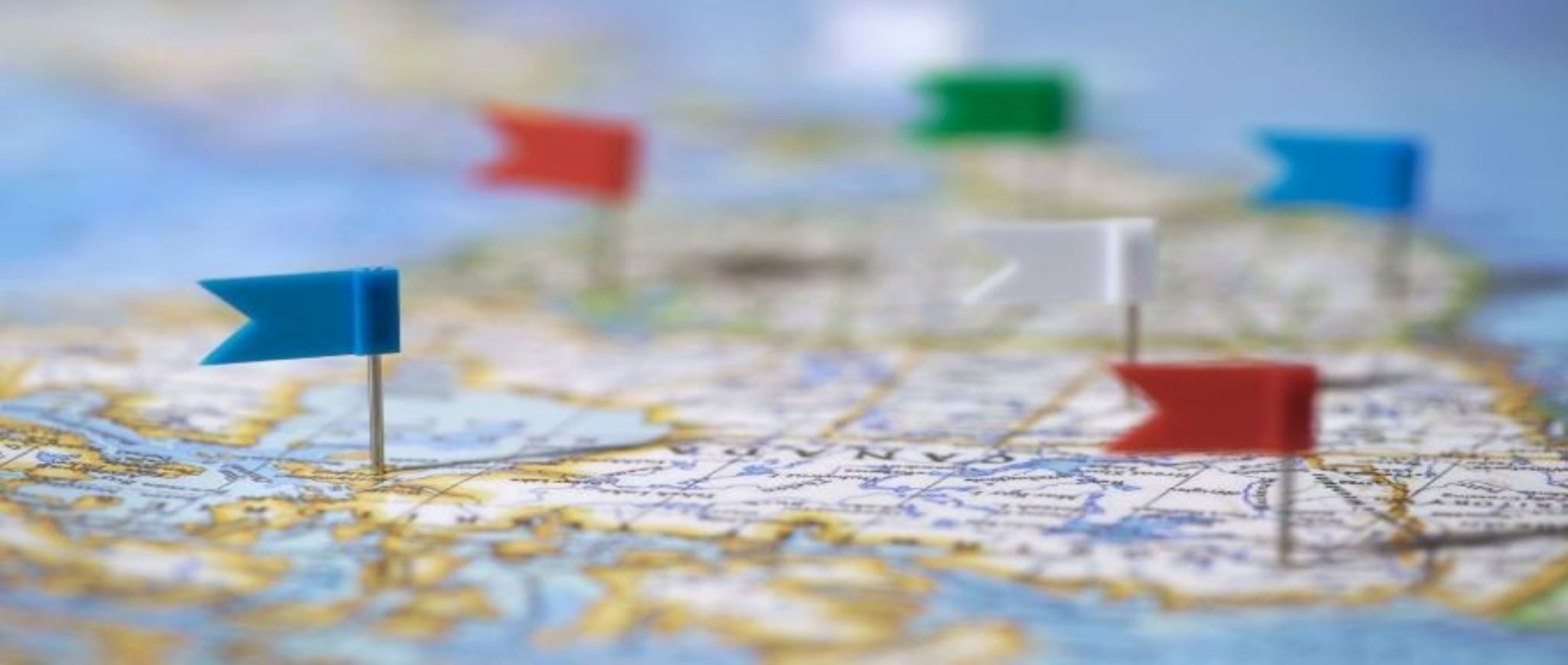 There are several steps to becoming a franchise owner and finding the location for your business is arguably one of the more important ones. What constitutes an "ideal location" will depend on the franchise, as there are several variables involved, but there's one choice that's common across the franchise industry – should you buy a franchise resale or open in a new territory?
What Is a Franchise Resale?
When a franchise has several physical locations in its network, it means that there are already store units that the franchise has purchased. When one of the units becomes available, which can be a result of a number of reasons, an opportunity opens up for a prospective franchisee to purchase it. Effectively, it is a transfer from one franchisee to another who will be taking over, as the franchisor has already purchased the store.  Keep in mind that in some cases, a franchisor will acquire back the location before it is resold to a new franchisee. However, the process remains similar in both instances, as the new franchisee will take over the existing location that a previous franchisee ran.
Now, it is not as simple as finding a franchise location that is for sale and purchasing it from the franchisee. If you are just starting out in your franchising journey and are interested in buying an existing store rather than building one from the ground up, you will still need to go through the approval process with the franchisor, including aligning with their requirements, paying any associated transfer fees, etc.
What Is a New Franchise Territory?
A territory is a geographic area where a franchisor grants the franchisee access to operate their franchise business. Once this is granted, no other franchisees in the network can open a location in that area. How this area is determined is up to the franchisor, so be sure to review your Franchise Disclosure Document and/or Franchise Agreement for such details.
When a franchisee opts to open a new franchise location rather than an existing store, it will be in a new territory to which the franchisor has not yet granted their franchise network access. Therefore, the franchisor and franchisee will search for real estate in a new geographic area.
The Benefits Of Investing in a Franchise Resale
One of the clear differentiators between investing in a franchise resale versus opening a new territory is there is no need to build out the location. An existing franchise is already constructed and designed to align with the franchise and its products/services, so there is no need to find a site to purchase, order initial inventory/items for the store, pay for any costly components to build it out, etc. However, if the franchise organization has undergone a brand update, elements such as the interior/exterior and/or the signage displayed throughout the location must reflect the update. In such cases, time and budget for construction and design may be required as part of the transfer.
Another benefit is that the existing store likely already has established a consistent customer base. Combined with the brand recognition that franchises offer, this can be a major plus for prospective franchisees looking to hit the ground running with a higher likelihood of generating profit from the jump. This does not mean that the franchisee who purchases a franchise resale does not have to put in any work; they still need to continue building customer relations, engaging in marketing for the store, etc. However, those who opt for a resale may find that the time it takes to build a customer base is lessened, and they can get straight to offering the products/services to customers who are already aware of the business.
An existing store can also come with a team of employees, which saves a franchisee time not having to build a team, go through the interview process, ensure there is enough training, etc. Of course, it is important to note that may be some instances where employees leave when the previous franchisee does. However, you will typically find that some existing employees do stay, which means you are walking into a team that is already familiar with how the business runs, is already trained and can bestow their knowledge and skills to the franchisee who, albeit will receive training from the franchisor, is still navigating the ropes of running the location.
Are There Disadvantages to Purchasing a Franchise Resale?
It may seem like a franchise resale cuts much of the work involved in getting the location off the ground, but there are some factors to consider that can be considered a disadvantage, one of them being you may not know why the location is being sold in the first place. For instance, some locations may have only operated for a short time, and there can be a number of reasons why.  Or, the exiting franchisee may have operated the location for many years, and is beloved by the local community, leaving you to fill big shoes. Either way, as the new franchisee you are inheriting both the good and the bad history of the location and you will need to be prepared to navigate that in your marketing efforts, operational efforts and more.
The Benefits of Opening a New Territory
The idea of a fresh start is one of the more obvious benefits of opening a franchise location in a new territory. If having some involvement in the construction and design of the franchise location is something that interests you, and you like the idea that you would be the first franchisee to operate the business in the space, opening in a new territory is likely a good match. Although some franchise systems do not allow for any variation in their design, being there to watch the process of your location unfold can be an exciting experience. On the other hand, if your franchisor does allow for some input, such as on certain equipment choices, being there to voice your thoughts can be a great way to add a personalized touch to your location.
Rather than stepping into someone else's shoes, which can come with some set expectations, franchisees who open in a new territory can hire new employees who align with what they're looking for in a team, and they can carry out their own "way of doing things" in terms of daily operations that have been approved by the franchise's business model, rather than following in a previous franchisee's footsteps.
Another benefit of opening in a new territory is building relationships with vendors and clients from the start. By doing so, you are creating a reputation for yourself in the community. This can be extremely appealing, especially with the opportunity to maintain these relationships long-term, something that a franchisee might find difficult if buying an existing store since there is some previous history that could impact relationships.
By opening in a new territory, you can gain a greater understanding of any competition nearby and what the business landscape is prior to selecting a location. And while this can technically be said for investing in a franchise resale as well, starting "from scratch" can allow you to possibly be an unexpected surprise in a community that can gain the attention of potential customers. In other words, you can benefit from the novelty that opening in a new territory offers.
Considerations When Opening a New Territory
One of the main factors to consider, and perhaps a disadvantage, if you want to open a franchise location in a new territory is the possibility of greater risk. Although franchising already comes with less of a risk of succeeding because of the proven business model, opening in a new territory means you are breaking ground in a community that may not necessarily have the desire to engage with your business.
Of course, a franchisor never wants their franchisees to fail, and for most franchises, there will be significant support when selecting real estate in a territory that has their target audience. However, it is still very much up to the franchisee to spread awareness of the business and build a customer base.
Another consideration is the time it takes to transform a location. Construction may take months to complete, which some may not want to wait out, especially if you are looking to jump into a franchise owner role quickly.
Existing Store or New Territory?
The choice ultimately comes down to what your business goals are and how you see yourself carrying out the role of franchise owner. Both options have great benefits, but there are some key considerations to factor in before moving forward with your decision.
If you are interested in joining the network of franchisees at The UPS Store, be sure to check out our thorough FAQ page that includes details about financial requirements, site selection details and more. If you meet our franchising requirements, we encourage you to fill out our convenient online information request form to get the process started.
---