---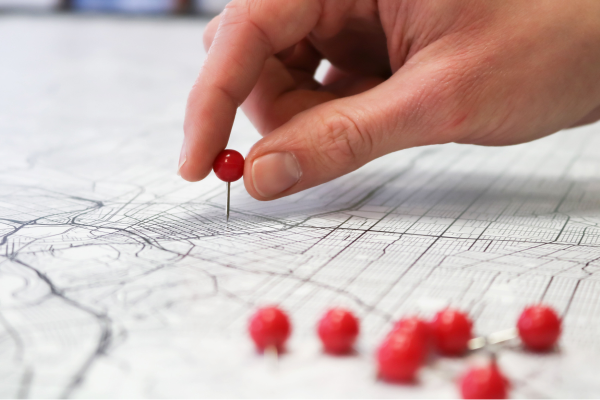 The world of franchising is vast, unique, and filled with passionate franchise owners who have chosen a career path that is supportive, collaborative, and fulfilling. As franchising in Canada continues to grow on an upwards trajectory, in large part due to the sheer volume of industries it encompasses and the growing interest in franchise ownership, Canadian franchises are making a mark.
But just how much of an impact does franchising have in our country? Here are some fun facts about franchising in Canada.
Fact #1: Canadian franchises have a huge impact on our economy
Franchises contribute over $100 billion to the Canadian economy each year and create jobs for nearly 2 million workers.
Fact #2: Canada has its own franchise association
Among the franchise associations that operate in the world, such as the International Franchise Association and the American Association of Franchisees and Dealers, Canada has its very own association – The Canadian Franchise Association (CFA).
Generally, franchise associations are hubs for franchisors and franchisees to build greater business relationships. The CFA, specifically, is a national, not-for-profit association that helps to bring a voice to the franchise community in the country through programs and services.
The CFA has over 700+ corporate members that represent over 40,000 franchise business owners in the country. If you are a prospective franchisee, exploring the resources that the CFA has to offer may be worth your time.
Fact #3: Canada has the second-largest franchise economy
While the United States has the largest franchise economy with approximately 792,000 franchise establishments this year, Canada is not far behind in second place.
Fact #4: Franchising is the 12th largest industry in Canada
The franchise industry is continuously growing, sitting at the 12th largest industry in the country.   The average Canadian interacts with three to five franchise businesses every day.
Fact #5: There are almost 1,200 brands and more than 76,000 franchise locations across Canada within almost 50 different sectors
There are a considerable number of franchises in Canada, and in the past five years, the amount of franchise brands in the country has increased by 23%. The industry that provides the most franchise-related GDP growth, according to the CFA, is the accommodation services industry, followed by foodservices.
Fact #6: The food industry makes up 40% of franchises in Canada
While the foodservice franchise industry is growing in popularity, only 40% of franchises are within the food industry. The other 60% of franchises represent a large number of industries from retail to healthcare and more.
Fact #7: Growing interest in franchise ownership among Millennials
According to recent data, Millennials (those born between 1981 – 1996) are surpassing Baby Boomers (those born between 1946 – 1964) in franchise interest. The younger generation sees how valuable franchising can be as a career and the freedom it can offer.
Fact #8: Franchising is regulated by each province
As a country, Canada does not have federal legislation in place when it comes to franchising. However, the following provinces have enacted their own franchise legislation: Alberta, Prince Edward Island, Ontario, Manitoba, British Columbia, and New Brunswick.
Fact #9: Some provinces in Canada have a disclosure obligation
In the six provinces listed above, which are also known as "disclosure provinces," franchisors must provide their prospective franchisees with a Franchise Disclosure Document at least 14 days before they sign the franchise agreement and any payment occurs. This document covers the franchise opportunity a prospective franchisee is about to enter in great detail, such as the franchise's background, fees, franchisee obligations, details about the franchise's territory, and more.
Fact #10: Franchise investments can range from $10,000 to over $1,000,000+
Franchising in Canada spans across a large variety of industries, and with that comes a range of franchise businesses that offer various investment amounts. Depending on the amount of available capital you have to invest, there are a large number of opportunities available to explore. There are also many financing options, such as from financial institutions or even the franchise business itself, so even if you cannot cover franchising fees out of your pocket, there are options to help.
Franchising with The UPS Store
If you are interested in starting a career in franchising, The UPS Store is here to offer franchising support each step of the way. Be sure to check out our detailed FAQ page that includes answers to our commonly asked questions, as well as our How to Become A The UPS Store Franchisee page for more details.
---