Does Your Small Businesses Still Need a Google+ Page?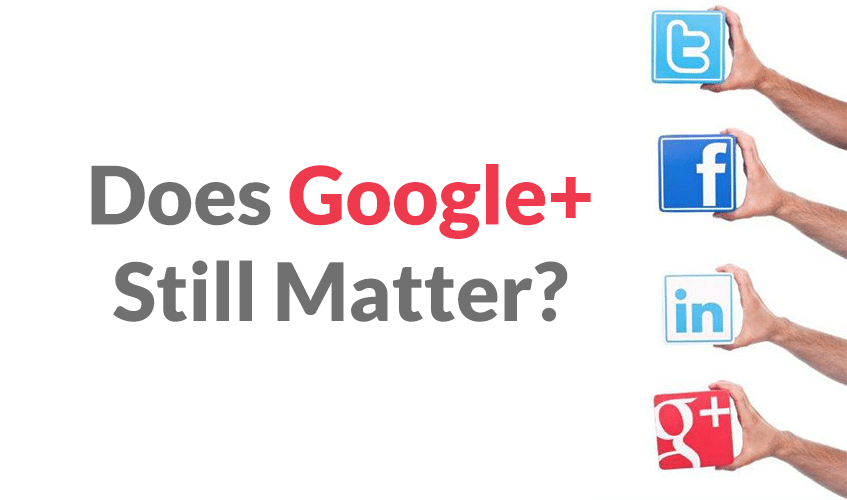 Google+ has changed a lot over the past years and with its latest changes, the question of whether small businesses still need a Google+ page is as prominent as ever.
The new Google+
As a social network, Google+ never managed to gain the same momentum as other social networks like Facebook, Twitter and Instagram. In November 2015, Google announced the reimagined the social network as a place for interests where people can discover and share the things they love.
In the new Google+, Google focuses on two features: Communities and Collections. With Communities, you can share content and have conversations with people who share your interests. Everyone can join a community and post to that community. Collections is a place for people to express things they love. Collections are created by just one person and only that person can post to that collection. You can follow someone's collection and see what they post, but you can't add posts into someone else's collection.
Before the recent changes, Local Google+ pages contained all contact information about a business such as the address, maps and directions, opening hours and reviews. In the local search and map results, Google displayed the contact information they fetched from the business' Local Google+ page. With its new update, Google reimagined Google+ and separated the social component from the business component and hence transferred the contact information from Google+ to Google My Business. Google now fetches business information for their search results from your Google My Business Listing instead of your Local Google+ page.
Does my small business need a Google My Business Listing?
The answer is yes! If you want your local business to be found on Google, you definitely need a Google My Business Listing.
Add your Business on Google Maps: To have your business appear on Google Maps, you need to create and verify your Google My Business Listing.
Increase your local search ranking: Local search results are impacted heavily by Google My Business Signals. Businesses with an optimized Google My Business Listing have a greater chance to appear at the top of the local search results.
Display useful business information: You can include a lot of specific business information such as opening hours, busy periods, directions and more. In some cases, you can even allow potential customers to book an appointment or make a reservation right from the search results.
Tell customers what you are about: With a compelling description and unique pictures you can share what's best about your business. You can even request a photoshoot from photographers certified by Google who can help you create a 360-degree virtual tour of your business.
Make it easier for people to contact your business: Provide your contact information and let customers get in touch with you with just a click to make a phone call or get directions.
Show off your reviews: Collect reviews from your customers and build your online reputation.
 Does my small business need a new Google+ page?
The new Google+ is all about content discovery, and providing a place for discussions among people with the same interests. From an advertising perspective, Google+ is still a great network for content marketing and community engagement. With an estimate of 1.2 million 'joins' to communities every day, Google+ is not dead, and provides tremendous opportunities for small businesses to connect and engage with potential customers. Collections on the other hand, allow you to share very relevant content to a very segmented audience, which could drive more traffic to your blog or website.
Also from an SEO perspective, it is still very beneficial to your business to maintain a Google+ page. Social signals are an important ranking factor and as Google+ is still owned by Google, especially social signals from Google+ pages benefit your search rankings on the search engine.
If you have the time and resources to manage a Google My Business listing and a Google+ page, we recommend you do both. However, continue to put your focus on keeping your Google My Business listing up to date, as that will be much more visible to potential consumers and people who aren't already following you.