An SEO Checklist When Redesigning Your Website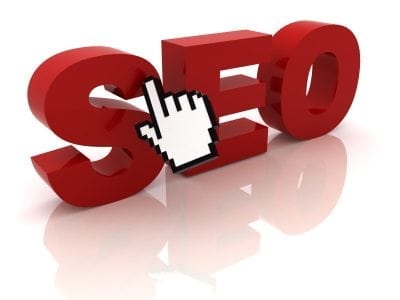 While it's important to establish a strong online presence for your small business, it's just as important to keep your site looking fresh. Breathe new life into your business' website with a redesign, and let your customers know you're continuously working to deliver the best online experience.
Just don't ignore search engine optimization when you redesign, or you're likely to lose as much traffic as you hope to gain.
Even if you're not an expert web developer, there are a few easy ways to focus on maximizing SEO. Follow the tips on this checklist to make sure your new-look website is SEO-friendly.
Set yourself up with Webmaster Tools
Google Webmaster Tools is free to use and provides invaluable information about your website. Webmaster Tools will check your site for broken links and errors, see how well it works with Google's search engine, and analyze what keywords and search terms Google users are entering before ending up at your site.
Google may the dominant player in search, but it's well worth checking how your site works with Bing, too, by setting up an account with the Bing Webmaster tool.
Make the most of meta data
Meta data is a mini description of the content of a particular web page, inserted into the code. Although these keywords and descriptions aren't used to rank search engine results, they do show up as the little snippet of text beneath your listing in search results, meaning the right meta data can still have an impact on your traffic. Meta data works like a teaser to draw searchers to your site as they scan and review results, so write something that serves as a sort of sales pitch to generate clicks. Google results also bold any searched keywords found in your meta data, making them stand out for users. Remember to keep your meta data short – the text will get cut off at around 160 characters.
Create compelling content
Here's hoping you've been doing this all along, and don't need a redesign to spur you on. In case you need a reminder, quality content is key when it comes to rising up search rankings. Whenever it presents a set of search results, Google is trying to help a user find the answer to a question or solve a problem. The better your content can do that, the more likely it is to get noticed. Remember not to limit yourself to text, either. Your site will benefit all the more by having original photos, videos and podcasts among your content offerings.
Install a plugin
If you're one of the millions of people using WordPress for your business website, use the free Yoast plugin to enhance your site's searchability. Besides taking care of a bunch of valuable back-end tasks, such as setting up an XML sitemap that helps Google and other search engines discover all of your content, Yoast will also help you build better pages by analyzing the relevance of your metadata, titles and descriptions. There's even a preview feature that predicts what your listing will look like in search results.
Yoast isn't the only popular plugin for WordPress users – many also like the All in One SEO Pack plugin. Like Yoast, it will create a sitemap for you to submit to search engines. In addition, you can use it to automatically set up meta tags and optimize page title tags.
Manage your URLs, redirects and error pages
Most of the time, you'll want your new website to have the same URL structure as the old one. That way, all your old content can still be easily retrieved. This is especially important when it comes to maintaining inbound links to your website from other sites.
If your URLs are in need of an update as much as the rest of your site, you can set up redirects to automatically send users from the old URL to the new one. The Redirection plugin will take care of this for you with WordPress sites. It can also be used to set up an error page for broken links and help you track and fix missing content.