7 Networking Tips for Small Business Owners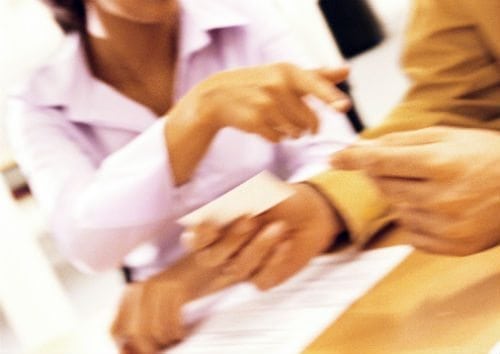 Of all the marketing efforts you make on behalf of your small business, few are more important than networking. Building strong, lasting relationships with peers, potential sales leads and experienced members of your professional community is vital to boosting your business' growth and opening doors to new opportunities.
Unfortunately, not everyone finds networking to be an easy task. For some, it's a real challenge to start conversations or sell themselves to strangers. Give your networking skills a shot in the arm by following these seven tips.
Focus on first impressions
When meeting new people and trying to build connections, make sure to look the part. The last thing you want is a failed first impression that causes a potential contact to view you in a negative light. Treat it like a first date: dress your best and carry yourself with confidence. Wear presentable, professional clothing or business branded apparel if appropriate. Smile at people; it will put them at ease and make you more approachable. Remember the names of those you meet, make eye contact and offer a firm handshake.
Give as much as you get
Many people go about networking with a me-first attitude, thinking it's all about looking for work or trying to make sales. But good net-workers know that the strongest, most enduring relationships work in both directions. Don't do all the talking; let the other person speak and be sure to listen closely. Offer up ideas, information and introductions to the people you meet, even if it's unsolicited. They'll likely remember your generosity and pay it back in kind.
Connect with a card
Make sure new contacts won't soon forget about you by handing over a memorable business card. Small business owners have a lot of leeway when it comes to creating a card that's bold, unique and distinctive. Colours, graphics and even different shapes are all options to help your card stand out from the crowd. Of course, if you'd rather stick with something plain, that's fine, too. Ultimately, you want your card to convey the personality of your business. In an earlier blog post, we offered several tips on building a better business card.
Prepare a portfolio
In some networking situations, you'll want more than just a card to share with your new contact. That's when it's handy to have a brochure or portfolio that showcases everything your small business is about. A great portfolio tells people about the background and history of your business, the products and services you offer, and highlights your credentials and accomplishments. It should also include contact information, testimonials from current clients and high quality images throughout. Ideally, you'll have both a hard copy and an electronic version that can be displayed on a tablet or smartphone.
Attend a trade show
If you're struggling to find networking opportunities, attending an industry trade show can put you in contact with a wide range of people from your field. In an earlier blog post, we wrote about getting the most out of such events. If you're worried about wandering around aimlessly among a sea of people, try to arrive before it gets busy so you can still have one-on-one conversations. Better yet, offer to volunteer for a few hours. That way, you'll be able to strike up some conversations and break the ice with people without the pressure of making a professional connection. If volunteering isn't an option, another trick is to line up for something, whether it's a product sample or just a cup of coffee. Try talking to the people in front and behind you while you're waiting, and see where the conversation goes.
Step up your socializing
These days, networking isn't just about face-to-face encounters. With a bit of effort, it's easy to connect with all kinds of people in all kinds of places by using social media websites. LinkedIn is the place where most professionals interact, but there's plenty of networking that can be done through Twitter and Facebook, too. Join groups, use hashtags and tweet at people you want to connect with. Starting a blog is another great way to generate conversation about your business, your products and your goals. Invite people to comment on your posts, and you'll soon be part of an online community of like-minded contacts.
Stay in touch
Good networking isn't just a once in a while thing. Keep your connections alive by reaching out to them from time to time, or suggesting casual get-togethers. Whenever you meet someone new, make sure to follow up within a few days, whether it's with a short email, a phone call or a mention on social media. If you see an article or event that might be of interest to someone in your network, pass the information along and ask them how things are going. And when your business achieves something important, starts a new project or launches a new product, let the relevant people in your network know about it. They might just want to join in, or have a tip to help it grow.