Take advantage of in-store savings with your GET MORE Card
Being a small business owner can often pose challenges when it comes to ensuring you have all the resources you need to succeed. The UPS Store® is here to help, with solutions for your small business needs, right in your neighbourhood. And with your Get More loyalty card, you'll enjoy some savings too!
Sign Up Here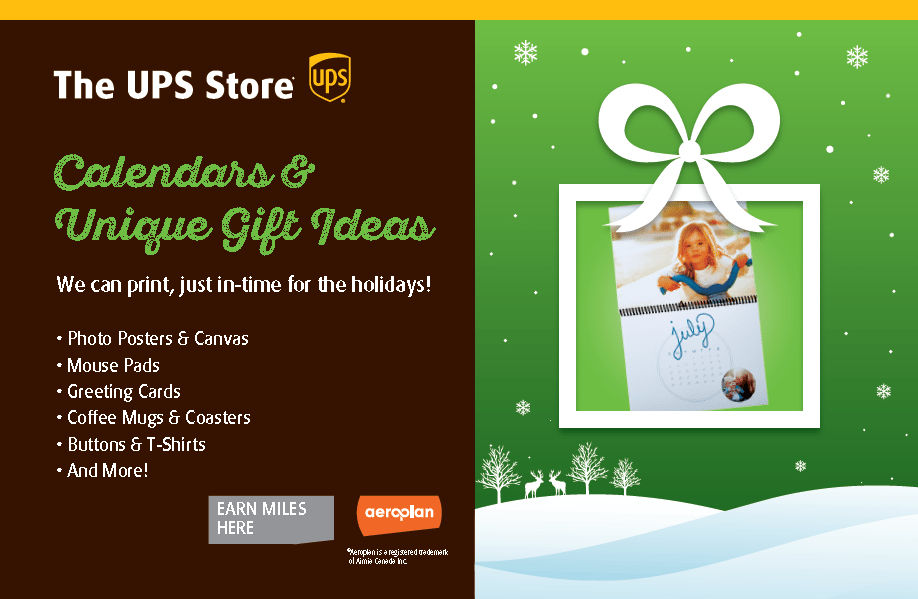 Small business
Creative Ideas for Personalized Holiday Gifts for Clients
It's the season of giving, a time of year when many small business owners like to show their gratitude to loyal clients with a holiday gift. One way to ensure those gifts deliver the impact and positive association you're hoping for is by personalizing them. That way, it's not just another logo pen destined to get stuffed deep in their desk drawer, it's something that acknowledges their tastes and interests, and will get used time and again. Here's a look at a few creative ideas for personalized gifts that your clients would be delighted to receive this holiday season......
Read Article