Show Your Customers Some Love This Valentine's Day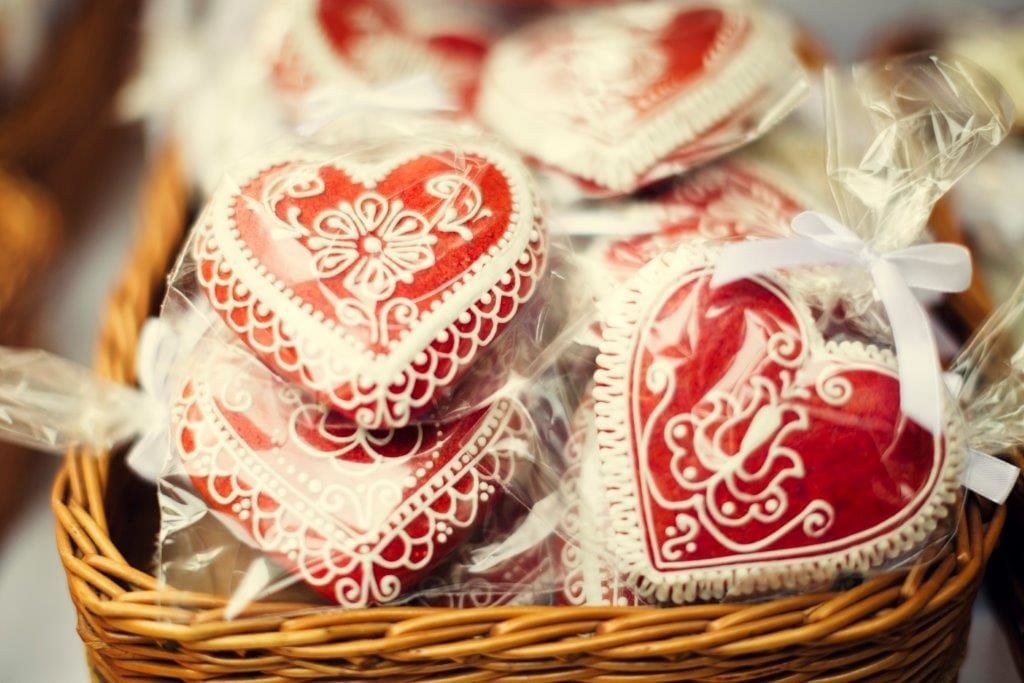 Love is in the air on Valentine's Day and while it's important not to forget about your special somebody, small business owners also need to make sure they show some love to another important set of people: their loyal customers.
Traditional Valentine's Day gifts such as chocolates, champagne and bouquets of roses aren't the answer for these folks, however. It'll take a different type of thoughtfulness to let your valued customers know how much you care. Here a few ways to let the love shine through this February 14th.
Share some of your knowledge and expertise
The time you dedicate to your business has given you a deep well of knowledge about your particular field. Why not show appreciation to your customers by sharing some of that know-how with them in the form of a free class, seminar, or webinar? For instance, a bicycle shop owner might hold a 'Love your bike' maintenance session on Valentine's Day, offering free tutorials on maintenance and repairs. Such an event could be held in your store or at a pop-up location designed to attract more traffic and attention.
Run a romance-themed contest
Leading up to Valentine's Day, or on the day itself, have your customers and social media followers participate in a contest linked to the themes of love and romance. Ask them to tell you what love means to them, why their partner is so special, or get them to describe the best (or worst) date they've ever been on. Reward the winner with a box of chocolates and a bunch of flowers, or a romantic night out with their very own Valentine. Besides being a fun way to interact with people, requesting email addresses from contest entrants is a great way to build up your mailing list and attract new leads.
Decorate your store with Valentine's Day cards for actual customers
If you've been in business for a while, chances are you've built up a lengthy list of frequent patrons with whom you've established some kind of personal connection. Let them know how much they mean by penning each an individualized card to say a sincere thank you. Hang the finished cards in your shop window or on a wall, and then invite each recipient to come by the store to pick them up. Not only will this reinforce the strength of your bond with each customer, it will also boost foot traffic in your store, with most people sticking around to do a little browsing after coming by to collect their Valentine. You might even sweeten the deal, so to speak, by including a discount coupon in every card.
Consider a tie-in with a neighbourhood business
Don't despair if your small business doesn't really have any legitimate links to the emotions and sentiments of Valentine's Day. Instead, why not try to find a local business you can partner up with to be part of your promotion? For instance, while your electronics store or accounting firm isn't necessarily a place that evokes feelings of love and affection, you could strike a deal with a local flower shop or bakery that sees customers who buy something from you get a Valentine's Day discount or freebie from the other business.
Make a heartfelt appeal
Not all Valentine's Day promotions need to be about love and romance. Uncouple yourself from cutesy couples stuff with a feel-good charity drive that benefits heart disease. You don't need to be love sick to understand the significance of this serious medical concern, so find a way to tie your business to awareness of heart health, whether it's a matching campaign from customer contributions, a heart-smart eating plan (ideal for restaurants and food-related businesses), or an open invitation to a group exercise event (great for gyms or any other fitness-related businesses).
Listen up!
A surefire way to show appreciation to your customers on Valentine's Day (or any day, for that matter) is by doing something your real-life romantic partner would also appreciate: asking about their feelings and being a good listener. Set aside some time on February 14 to engage with customers new and old alike, soliciting their feedback on what they like about your business, and what could be done better. After hearing what they have to say, respond in a way that makes it clear you've received their message. And don't just limit the response to one person: use social media and other communication tools to tell all your customers what you plan on doing to adapt and improve.